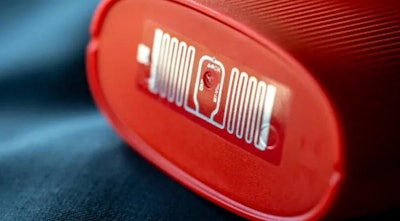 ThePackHub
The trend toward refillable and reusable packaging is gaining momentum as more companies explore ways to reduce their use of single-use, hard-to-recycle packaging. This growth is partly driven by the goal of the Plastic Pact to deliver reusable packaging by 2025. Many of these initiatives are coming from startup and smaller brands, but multinational companies are also beginning to test the waters with small-scale trials and pilots. The dry food, household, and health and beauty sectors are currently the most active in this area.
Learn more about ThePackHub's Innovation Zone here.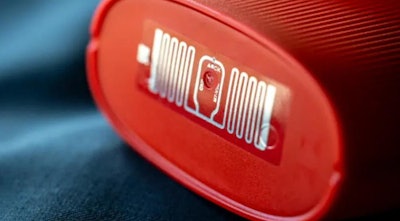 McDonald's Introduces RFID Technology for its Reusable Packaging
Following the introduction in early 2023 banning single-use packaging for takeaway food and restaurants, McDonald's France is introducing RFID hardware and software in its takeaway restaurants for its reusable packaging. McDonald's will use Checkpoint Systems' technology, which will provide food-safe, heat and water-resistant RFID solutions which are suitable for all reusable containers, from cups and bottles to french fry trays. The packaging can be monitored and tracked using an automated database. This platform provides McDonald's France with real-time data on their stock levels, including the type and quantity of containers –and the replenishment requirements, with an accuracy of up to 99%. The automated track-and-trace feature also enables restaurants to determine the location of nearby reusable packaging –for example, in the event that a container was accidentally disposed of in a waste receptacle.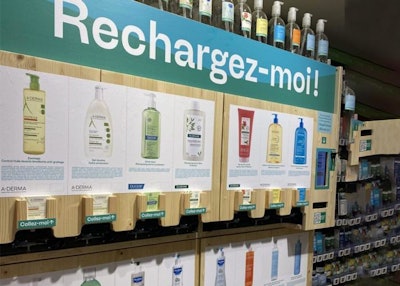 Pierre Fabre Partners with Four French Laboratories to Offer Refill Station for Cosmetic Products
French multinational pharmaceutical and cosmetics company Pierre Fabre has joined forces with four other French laboratories to offer 15 iconic dermo-cosmetic products in an eco-responsible bottle to be refilled in pharmacies. Called the "Pharma-Recharge", besides Pierre Fabre, the other participants are Expanscience, Garancia, La Rosée Cosmétiques and Bioderma from NAOS. The companies are offering the consumer a refill point which will initially be tested in a Parisian pharmacy (Pharmacie Carré Opéra on the Chaussée d'Antin) before rolling out the experience in other points of sale. The 15 products will be offered in a reusable bottle of 500ml. The recommended price for pharmacies is said to be advantageous compared to that of the standard offer in non-reusable bottles on the shelves. A standard glass bottle was chosen by the companies that is compatible with most products. They chose Mobil Wood, an eco-designed wooden furniture company of French origin for the refill station.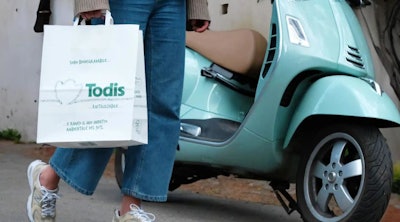 Supermarket Chain Todis Moves to Reusable, Recyclable, Plastic-Free Carrier Bags
Italian discount supermarket chain Todis has moved to wood-based recyclable and reusable carrier bags from Espoo, Finland-based Paptic as a replacement for plastic bags. Todis had originally considered using a traditional paper bag, but because the company also sells refrigerated and frozen food, they needed a material that would not break down when in contact with wet and frozen products. Todis, therefore, decided on moisture-resistant Paptic material as a perfect choice for their requirements. Also, due to the Paptic material's strength, the company could choose a lower grammage than would have been possible with a conventional paper bag, and the new Paptic bags use 20% less raw material. The flexibility and strength properties of the material allow the bags to be reused multiple times, as they are easy to fold to fit into customers' pockets, and at the end of the bag's life, it can be easily recycled with curbside paper and board collections.
Learn more about ThePackHub's Innovation Zone here.
Companies in this article