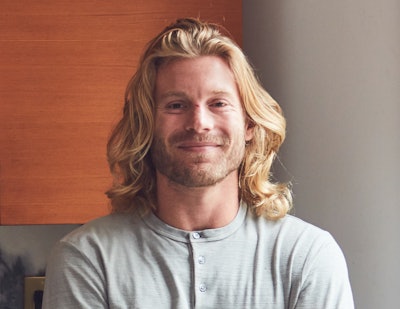 Derek Chase, the founder and president of sustainable beauty and wellness brand FLORA + BAST, recently spoke with Packaging World about his thoughts on the misconceptions related to packaging in the sustainable beauty industry and explains how consumers can become better educated to identify greenwashing.
Packaging World:
Can you tell us a bit about FLORA + BAST? What inspired you to create the company? What is your mission?

Derek Chase:
FLORA + BAST is a culmination of and interplay between my personal struggles with staying optimally healthy and my interests in helping enhance health and reduce suffering in the world. We thought, why is no one creating health-promoting cannabis products? Why is cannabis marketed like alcohol, when there are so many health-restoring benefits when used intentionally to solve a health problem? So, we set out to create a portfolio of products that hit on segments I personally have struggled with my whole life—namely sleep, skin, sex, and stress.
Why is the environmental impact of your company and its products important to you?

When I was 10, my family moved to Massachusetts, and we would travel into Boston to hang in the Commons and walk along the Charles River. At that time, I was blown away that our rivers and streams and many other natural resources are so toxic you can't swim in them, and then to find out it was the direct result of known activities going on in the manufacturing world? Since this awakening, environmental degradation has always been a neurosis of mine, especially as I started my career in the CPG industry and noticed how much waste there is behind the scenes when it comes to producing packaged goods.
---
---
When it came time to design FLORA + BAST, I wanted to make sure we were being good stewards of the environment and ensuring all our packaging and processes limited waste. We started with a universal box and bottle created from agricultural waste. Knowing how much waste there is in discontinued products from my experiences after having worked at Johnson & Johnson and L'Oréal, I figured this would ensure that no box or bottle would ever get trashed due to slow market movement. From there, we upgraded our approach to source a 100% post-consumer recycled bottle and have stopped using ink or metals on our boxes, making them more friendly to factory workers who are slightly poisoned every time the printers are running. Instead, we emboss and deboss only. For our pouched products, we use a compostable material and make the pack size just big enough to fit the contents. For our glass jars, we source a non-plastic compostable top made from PHA [the bioplastic polyhydroxyalkanoate].
How prevalent is greenwashing in the beauty industry? Why do you think this is the case? What are some of the most egregious claims you've seen?

Greenwashing is very prevalent, but I think it's a systemic issue not a bunch of people trying to deceive customers. I think that, when it comes to packaging, everyone worries about product stability and aesthetics first, and the eco-nature of it is sort of a plus. I believe the problem stems from the fact that no one in a large corporation is ever measured by their ability to impact the eco-nature of their products. Brand managers are not told they need to limit waste by any amount, they are not penalized for waste, or rewarded for creating a cleaner supply chain, so the only way a large brand would consider designing something that is truly eco-friendly is if it's part of their brand DNA. In this case, the easiest way to communicate that aspect of the brand is through primary and secondary packaging, which is a good start but falls short in terms of truly being eco-friendly, as primary and secondary packaging waste is a very small amount of the waste created.
There is no attention paid to the sturdy plastic buckets, totes, and drums used to transport raw ingredients, international shipments of ingredients and packaging that are readily available domestically, but pricier, or corrugated boxes used for transport from supplier to supplier, manufacturer to brand, and brand to retail. There are so many back-end issues with product manufacturing, and greenwashing is something that naturally occurs because people are not incentivized to do the right thing.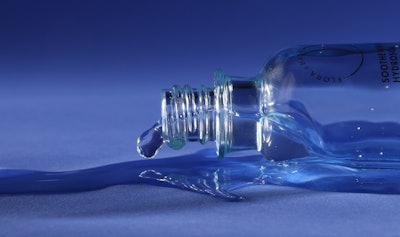 What are some of the challenges in educating consumers on sustainable packaging and manufacturing claims?

They don't care a lot of the time. People are so busy and stressed nowadays, and a lot of consumers get even more stressed when they find that something they love is killing the world, and they go into denial. I am guilty of this myself, and I experience a lot of anxiety from my purchase decisions.
Can you discuss some of the myths and misconceptions around sustainable beauty, especially as they pertain to packaging and manufacturing/packaging automation?

The biggest myth is that packaged goods can be eco-friendly. It's just not true, it's more eco-friendly in some cases, though one cannot tell until they know the back end of how it was manufactured and where. So products can be less bad, but there is no such thing as a product that reduces waste.
Additionally, automation is worse for eco-related issues. Generally speaking, these highly automated machines create a ton of waste at the setup and shutdown of production. They create massive amounts of inventory that then go to waste when the product doesn't perform. It creates inferior products that sit in hot warehouses for months or years before being sold. It limits jobs for humans and results in inferior products, which are then liquidated or trashed to make way for new products that will hopefully sell well.
---
---
How can the industry educate consumers? What are some of the steps you're taking to help them better evaluate sustainability claims?

We struggle here. The only way we think the problem can be solved is through certification and a resulting seal on the pack. The beauty industry was fast to jump on board with Leaping Bunny, and I think that with the right incentives, and given where the consumer is now, that is to say, finally considering eco-friendliness as a major part of their purchase decision, we are at a place in time where certification would steer purchase decisions, and so a certifying body is needed. This agency would need to look at the whole supply chain, not just the packaging, in their certification process.
You say that "while consumer commitment to sustainability is a step in the right direction, consumer education is key to combatting greenwashing." Is it the consumer's responsibility to understand when brand marketing is greenwashing, or is it the industry's responsibility to crack down on misleading sustainability claims (e.g., the FTC's Green Guides)?

In order to right the waste problem in the CPG industry, there needs to be a certifying agency much like Leaping Bunny that is universally accepted by all brands that lays out clear directions about how brands can become more eco, and as a result, receive a better score from the agency. Also, retailers have begun to enact certifications for brands. Sephora is the biggest player to focus energy towards this effort with their Planet Positive program, which takes into account energy usage and other details beyond just primary and secondary packaging. PW