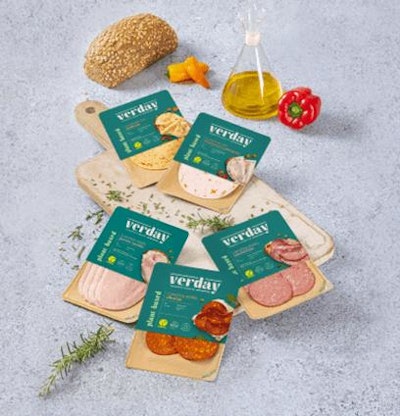 ThePackHub
Packaging continues to see a lot of change of materials driven largely by sustainability objectives. Plastic replacement is still top of the agenda for many brands and retailers as they look to switch out of the material to solutions that may offer a better environmental footprint or at least be better received by anti-plastic focused consumers.
Learn more about ThePackHub's Innovation Zone here.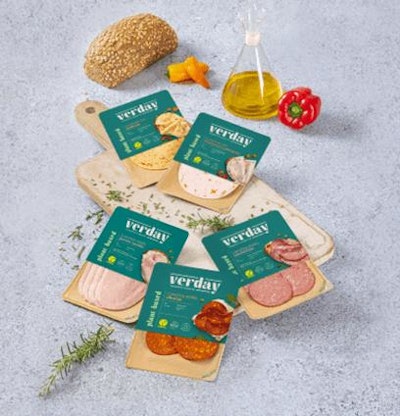 Spanish Producer Noel Alimentaria Moves to Paper-Based Trays for Plant-Based Meat Products
Noel Alimentaria is a Spanish manufacturer of meat and meat substitute products. They have collaborated with Mondi to introduce a new paper-based food tray solution for a plant-based product range. The rebranded Verday range is now packaged in Mondi's paper-based PerFORMing tray. This Innovative paper-based tray is designed for recycling and has passed the recyclability tests by German institute Papiertechnische Stiftung. The trays consist of 80% paper compared to the industry standard, where they are made of 100% plastic, which means the plastic content of the tray has been greatly reduced. Being formable, the trays can be molded and adapted to a range of different-sized food products, with high symmetrical stretch and are ideal for shallow food trays. A spokesperson for Noel said that they could run the new paper-based trays on existing machinery and will now be using this solution for their range of ham and other meat products.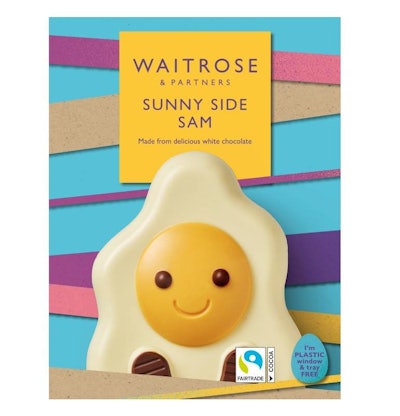 Supermarket Waitrose Removes Plastic from Easter Egg Packaging
U.K. supermarket Waitrose earlier this year announced that it had reduced this year's Easter egg packaging by nearly 20%, saving around one metric ton of plastic from going to landfill. Previously, their own-label chocolate eggs used to have plastic windows on the cartons, but these have now been removed. Easter eggs pose a great challenge due to their fragility. The main benefit of plastic was that it was shock absorbent and could prevent them from breaking. The company overcame this by using solid cardboard packaging and including a cardboard tray to help the egg stay upright. The company says that it has also removed nearly all plastic trays from its Easter confectionery range. The retailer also says that all its Easter 2023 own-brand confectionery packaging is recyclable. Compared to last year, Waitrose has reduced its overall packaging weight by 3.25 metric tons (19.68%), of which 0.84 metric tons is plastic.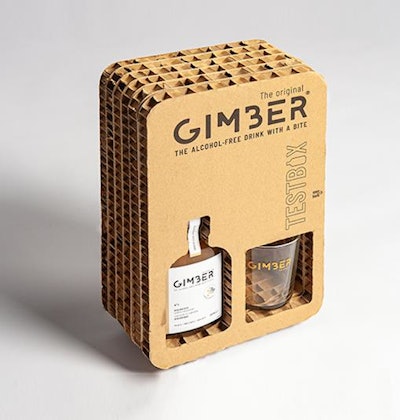 3Motion Corrugated Honeycomb Material Used for Gimber Gift Pack
3Motion is a successful print media company based in Zele, Belgium, that specializes in visual communication and point-of-sale advertising material. The company has recently designed a product under their "Reboard" product, which is a corrugated honeycomb-based creation. The new product made from Reboard was designed as a gift pack for Gimber, an alcohol-free organic drink made from premium ginger, cane sugar, lemon, herbs and spices, who are also based in Belgium. This very light honeycomb-style packaging is common in the corrugated sector and is mainly used in wedging and logistics due to its high resistance to horizontal compression. The Reboard honeycomb product was designed to contain a bottle of Gimber plus a branded Gimber glass. A previous similar product was designed for a wine bottle and glass, and the material has also been used as a laptop stand.
Learn more about ThePackHub's Innovation Zone here.
Companies in this article