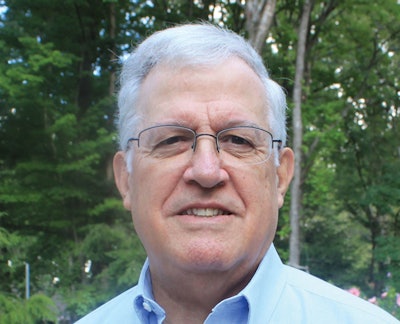 That's ultimately what plastic packaging's harshest critics are pushing for. Single-use plastic packaging may be the current focus of their environmental animus, but nothing short of total eradication of polymers is their ultimate goal.
Eliminating just four popular packaging polymers—polyethylene, polyethylene terephthalate, polypropylene, and polystyrene—wouldn't just wipe out all or most of the bottles on our grocery and drug store shelves, it would cause supply chain choke-ups and severely restrict the material choices from which we could build functional packaging structures.
Polymers' relatively low-cost and high-performance profiles have made them practically indispensable and economically irreplaceable in packaging.
Tracking the 2018-2021 plastics-reducing actions of ten large consumer goods manufacturers (Nestlé, Procter & Gamble, PepsiCo, AB InterBev, Unilever, JBS, Tyson Foods, The Coca-Cola Co., Mars Incorporated, and L'Oréal), the Ellen MacArthur Foundation reported that the companies found switching from single-use packaging to reusables was the least effective way to reduce plastic packaging during the study period. Of the companies reporting moves away from single-use plastics, Coke had the greatest reduction in single-use plastics, 2.7%. The biggest drop in virgin plastic resin use among the 10 companies was achieved by Mars. Nestlé famously switched its Smarties candies from plastics to paper at the outset of 2021 as "one of our key sustainable packaging initiatives in the confectionery category." Regional Australian trials of recyclable paper wraps (more on that here) are the latest for Nestlé's KitKat candy bars. The company says it's leaving no rock unturned in its quest to reduce plastic usage by a third by 2025. Nestlé says it's using less of it, using recycled forms of it, and in this case, seeking alternatives to it.
---
---
Three European environmental groups, not content with mere anti-plastics rhetoric, are suing Danone under a French "Duty of Vigilance" law that requires large companies to address the environmental impact of their operations and allows them to be sued if they fail to do so.
"Danone is trudging ahead without a serious plan to deal with plastics, despite clear concern from climate and health experts and consumers, and a legal obligation to face up to the issue," says a spokeswoman for one of the three groups suing Danone. Danone strongly refutes the accusation, saying it is taking action to "reduce the use of plastic, develop reuse, reinforce collection and recycling channels, and develop alternative materials."
In the UK, Mani-Life, a specialty peanut butter brand, has moved its six-variety line from conventional PET jars into new "bespoke-designed, fully recyclable and reusable 275-g (10-oz) glass jars…made from 60% recycled glass. We have designed these jars for the ultimate peanut butter experience," enthuses Mani-Life founder Stu McDonald. "They are short and wide which means stirring is genuinely a pleasure and spooning every last morsel out of it is utter bliss." Metal lug closures complete the new package.
In an aggressively anti-plastics sustainability marketing play, SUPA Innovations Ltd, a British firm, is introducing "eco-mate" brand liquid laundry products and SUPA, 100% plastic- and metal-free paper bottles in which the liquids are packed. SUPA stands for Single Use Plastic Alternative. The paper used in the bottle's construction is "sustainably sourced from the pulp waste" created during sugar cane production. "This means our bottle is not only free-from plastic, but also that it is made from a by-product that would otherwise have to be thrown away. Re-using a natural pulp in this way means that no trees have been cut down in the production of our eco-mate bottles and we're helping to reduce waste too." The SUPA bottle has a plant-based coating that prevents the liquid from coming into contact with it. The bottle's paper fibers are embedded with a seaweed extract that lends water resistance for a specific period of time but still allows for recycling.
Plastic packaging's would-be annihilators will not succeed. But their antagonistic anti-plastic ardor could measurably "deplastify" the packaging mix. They have succeeded in demonizing plastic packaging among (some) consumers and provoked a number of companies to rejigger their packaging material mixes in the name of sustainability.
Economics and sustainability will see paper increasing its share of the packaging market over plastics because paper is the most versatile of the alternatives.
Over the course of their packaging lives, all material weights are reduced to their lowest functional points. But, in the process of losing weight, they also lose strength and only paper can be economically molded, folded, and rolled into any conceivable solid-, liquid, or gas-holding format and still retain its position as the premier nature-derived packaging material.
---