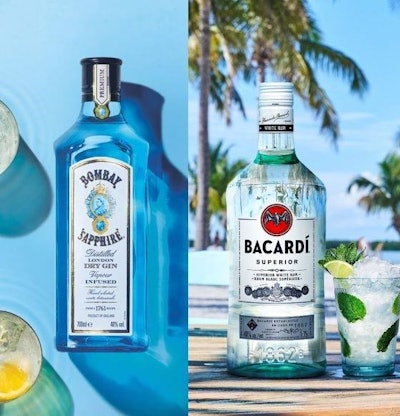 ThePackHub
Packaging continues to see a lot of change of materials driven largely by sustainability objectives. Plastic replacement is still top of the agenda for many brands and retailers as they look to switch out of the material to solutions that may offer a better environmental footprint or at least be better received by anti-plastic focused consumers.
Learn more about ThePackHub's Innovation Zone here.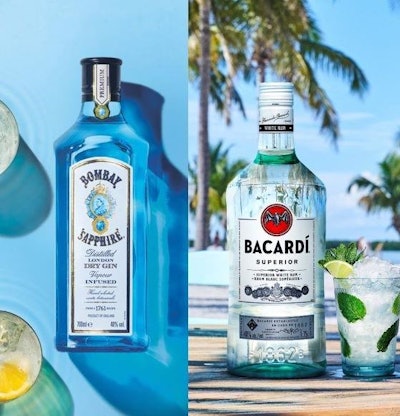 Spirit Company Bacardí Removes Single-Use Plastic Pourers from Bottles
Spirits company Bacardí has announced that it is removing plastic pourers from its bottles in the US, Canada, Puerto Rico, Spain and Portugal. The pourer, known as an NRF (Non-Refillable Fitment) is common throughout the spirits industry. It has, until now, been found on the neck of several of the company's iconic drink brands, including Bacardí rum, Martini Fiero, Bombay Sapphire gin and Dewar's White Label blended Scotch whisky. The removal of the pourers has already begun in the US, Canada and Puerto Rico, and the company says that this will remove 76 metric tons of single-use plastic annually. Once Spain and Portugal also remove the pourers, the total will go up to 140 metric tons. The company says that it will have removed all single-use plastic from its gift packs and POS displays by 2023, and by 2025 100% of its packaging will be recyclable.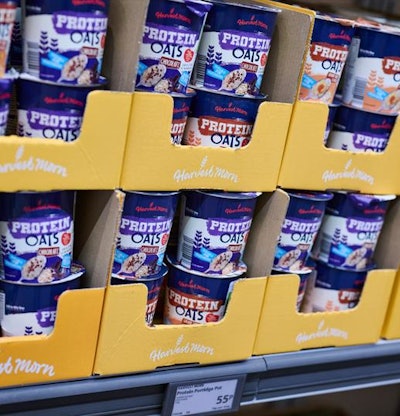 Supermarket Aldi Moves from Plastic to Board for Porridge Pots
The UK arm of German supermarket chain Aldi has announced it will introduce board packaging for its own-brand porridge pots as part of its move to combat plastic waste. The company says that the change will save 175 metric tons of plastic packaging annually. The retailer will roll out the fully recyclable, board-based porridge pots at all its UK stores from early next year. As well as being the first supermarket to make the change, this comes as Aldi has also become the first grocery retailer to join a global coalition calling for a new Global Plastics Treaty to end plastic pollution. Aldi has pledged to halve the volume of plastic packaging it uses by 2025. Earlier this year the retailer removed the plastic shrink wrap from all its Corale baked bean multipacks in a move expected to prevent 78 metric tons of single-use plastic from being sent to landfill annually.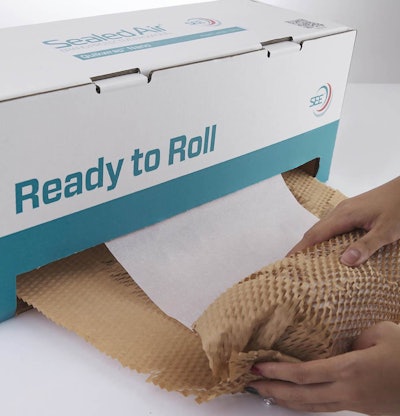 Global Packaging Group Sealed Air Launches First Paper-Based Cushioning Products
Global packaging group Sealed Air, known for its protective and shock-absorbing packaging systems, such as the ubiquitous Bubble Wrap, has launched its first paper-based products. The new solutions, aimed at small to medium-volume businesses are known as Sealed Air QuikWrap Nano and QuikWrap M. They will provide users with a small and ready-made paper packaging solution that is easy to use. The systems require no electricity or maintenance and involve little or no assembly. Both systems produce a double layer of FSC-certified kraft paper with a honeycomb structure and tissue paper to improve product protection. The paper is 100% recyclable and is dispensed with a "tear and hold" technology for faster and safer operation without the need for scissors. Both systems quickly produce two layers of protective material. The expanding honeycomb paper provides cushioning, while the tissue paper protects against scratches.
Learn more about ThePackHub's Innovation Zone here.
Companies in this article