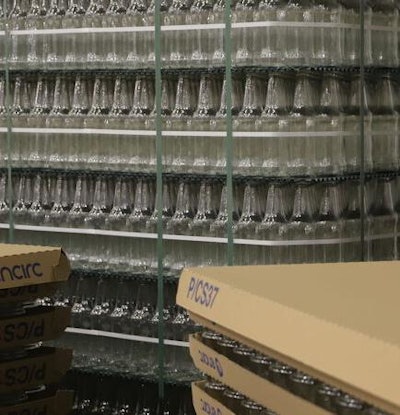 ThePackHub
Packaging continues to see a lot of change of materials driven largely by sustainability objectives. Plastic replacement is still top of the agenda for many brands and retailers as they look to switch out of the material to solutions that may offer a better environment footprint or at least be better received by anti-plastic focused consumers.
Learn more about ThePackHub's Innovation Zone here.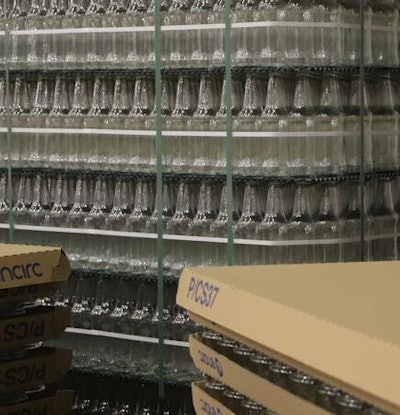 Beverage Giant Britvic to Trial the Removal of Plastic Shroud Packaging
British beverage giant Britvic is conducting a trial with its glass bottle supplier Encirc, to remove the plastic shroud on its drinks pallets set for the retail sector. Instead of plastic shrouds, the pallets will be secured with strapping that can be recycled after use. Encirc will also use reusable plastic layer sheets that can be washed in between uses, instead of single-use board layer pads. The companies have estimated that if the trial is successful it would remove around 2,000 metric tons of plastic packaging from Britvic's retail supply chain, while the replacement of board layer pads could potentially save 24 kgs of board per pallet, helping to contribute to Britvic's circular packaging goals. Since 2021, Britvic has sent zero waste to landfill.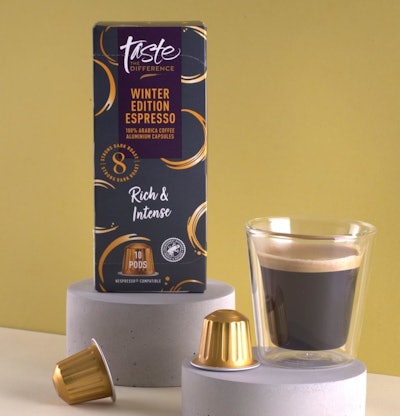 Supermarket Chain Sainsbury's Switches Coffee Pods from Plastic to Aluminum
British supermarket chain Sainsbury's has switched all of its own label coffee pods from plastic to aluminum. Sainsbury's was the first UK retailer to label its own-brand aluminum coffee pods as recyclable last year. Before this it was widely believed that aluminum coffee pods were too small to be recycled at curbside and needed to be recycled via specialist collection schemes. The company says that to recycle the pods, all customers need to do is empty the pods with a teaspoon, rinse them, and place in their usual curbside recycling. Alternatively, Sainsbury's says, customers can purchase a Dualit EcoPress from Sainsbury's in store or online. The device ensures that coffee is separated and removed from the aluminum, and ready to be recycled. The supermarket giant claims that the new range, which was set to be rolled out in December 2022, will help save an estimated 10 million pieces of plastic each year.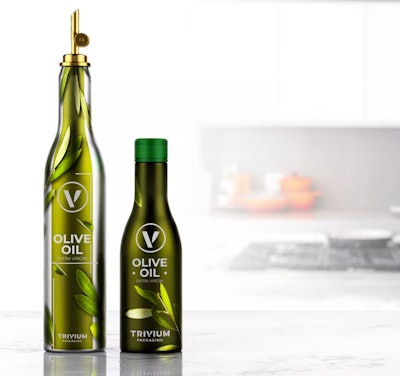 Trivium Packaging Creates Aluminum Bottles for Edible Oils
Global packager Trivium Packaging has announced the launch of what it says is its first ever aluminum bottle for edible oils in the United States. While metal has been used for larger tins of bulk liquid or in aerosol formats of edible oil containers, this is the first time that Trivium has adapted its bottle to be suitable for edible oil closures. The metal is capable of protecting and maintaining the technical properties of the oil while being environmentally sustainable. The bottle has high-speed in-line printing capabilities enabling the metal packaging to take on multiple graphical effects without needing labels. This allows brands to use the entire bottle's surface to achieve their desired look without adding paper or plastic components. Trivium reports that three-quarters (74%) of consumers claim that they are willing to pay more for sustainable packaging.
Learn more about ThePackHub's Innovation Zone here.
Companies in this article