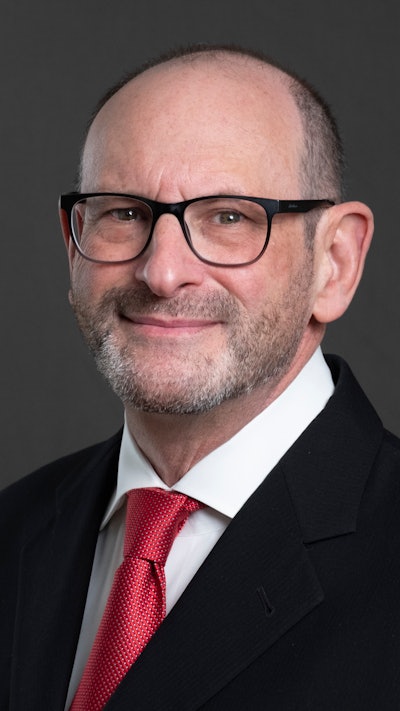 California bonked plastics and packaging on the head with a new law in late June. The headlines about the law might focus on recycling, and some reports incorrectly say it's an outright ban on single-use plastics, but at its core the new law is an example of the imposition of extended producer responsibility (EPR). A huge example.
And while the new California law will for sure burden industry and only might reduce plastic pollution in the state, its true significance might ultimately be in terms of its influence on other states.
The law has several powerful provisions, taking aim at single-use plastic articles from many different angles using several different weapons, including an especially burdensome form of "extended producer responsibility," phasing in huge financial obligations on industry.
The requirements apply to what the state calls "covered material," which means both of the following:
"(A) Single-use packaging that is routinely recycled, disposed of, or discarded after its contents have been used or unpackaged, and typically not refilled or otherwise reused by the producer.
"(B) Plastic single-use food service ware, including, but not limited to, plastic-coated paper or plastic-coated paperboard, paper or paperboard with plastic intentionally added during the manufacturing process, and multilayer flexible material. For purposes of this subparagraph, "single-use food service ware" includes both of the following: (i) Trays, plates, bowls, clamshells, lids, cups, utensils, stirrers, hinged or lidded containers, and straws. (ii) Wraps or wrappers and bags sold to food service establishments."
There are a number of exceptions for many types of packaging, including medical packaging and animal drug packaging, as well as beverage containers that are "subject to the California Beverage Container Recycling and Litter Reduction Act."
Also exempted are covered materials for which the producer can demonstrate that while they're not collected in residential recycling systems and aren't separated at commingled recycling processing facilities, they nevertheless are recycled such that "The material has demonstrated a recycling rate of 65 percent for three consecutive years prior to January 1, 2027, and on and after that date demonstrates a recycling rate at or over 70 percent annually, as demonstrated to the department every two years."
The recycling requirement for covered material is being phased-in. Specifically, the law requires plastic "covered materials" that are sold, distributed, or imported into California to be recycled at a rate of 30% or more by 2028, 40% by 2030, and 65% by 2032.
The law's financial burdens on industry are significant. Plastics producers will be required to pay $500,000,000 every year starting in 2027 toward an environmental mitigation surcharge "to be expended, upon appropriation by the Legislature, by specified state agencies on purposes relating to mitigating the environmental impacts of plastic."
There is a complex requirement for the creation of "producer responsibility organizations" ("PROs") and industry members would need to keep and produce specified records.
What's more, the bill would require a PRO to pay a charge named the "California circular economy administrative fee" to California government at a level determined by the state to be adequate to cover the costs of implementing the law.
As for the potential influence of the California law beyond the state's borders, here are a few thoughts. There are examples of state laws whose influence stretches beyond the state's borders. Perhaps the most significant is California's Proposition 65, which for all intents and purposes might as well be an international treaty, as its requirements have become a routine part of supplier information worldwide, all because companies want to lawfully sell their products in California and also don't want to have to make one California-only product and another for sale everywhere else.
Because of the importance of the California market and its overall cultural and marketing influence, this complex new law's various requirements could soon have the same practical effects such that they, too, also become like an international treaty.
Ironically, just recently the United Nations took steps toward creating an actual international treaty addressing plastic waste.
---
---
What's more, also in June, the Canadian government put in place a batch of bans on six types of plastic, to "prohibit the manufacture, import, and sale of single-use plastic checkout bags, cutlery, foodservice ware made from or containing problematic plastics [such as foamed plastics, black plastic made with carbon black, polyvinyl chloride (PVC) and oxo-degradable plastics], ring carriers, stir sticks, and straws," starting in December of this year.
The full results of all the new California provisions won't be known immediately, but will be an important test of various techniques aimed at reducing plastic waste.
If they turn out to impose significant costs, limitations, and disruptions on industry but don't reduce pollution, it'll be time to go back to the drawing board.
---
Eric Greenberg can be reached at [email protected]. Or visit his firm's website at www.ericfgreenbergpc.com.
INFORMATIONAL ONLY, NOT LEGAL ADVICE.