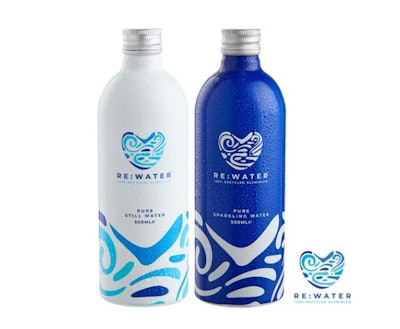 ThePackHub
We continue to see a lot of change of materials driven largely by sustainability objectives. Plastic replacement is still top of the agenda for many brands and retailers as they look to switch out of the material to solutions that may offer a better environment footprint or at least be better received by anti-plastic focused consumers.
Learn more about ThePackHub's Innovation Zone here.

Recyclable and Compostable Paper Bottle Set to Move to Test Market Phase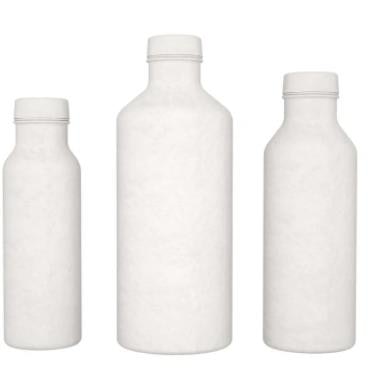 Cologne-based PAPACKS has formed a partnership with North American beverage giant Keurig Dr Pepper to develop a fully recyclable and compostable paper bottle. Their joint goal is to create a 100% plastic-free bottle, and for the entire package, including the bottle, label, cap and closure –to be compostable or recyclable with other paper products at waste collection in most communities in the US. The first prototype of the new bottle is expected by the end of 2022. The plan is to test the innovation in selected products from KDP's entire beverage portfolio –from water to juices and carbonated drinks. The partnership with PAPACKS is part of Keurig Dr Pepper's ongoing sustainability goals, which include plans to convert to 100% recyclable or compostable packaging by 2025, and use 30% post-consumer recycled content across its packaging portfolio by 2025.
UK First Launch of 100% PCR Aluminum Bottle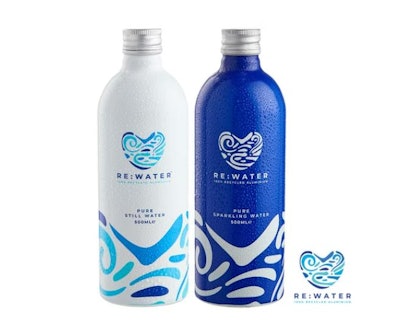 Re:Water Spring Water has claimed a UK first by launching a 100% PCR (post consumer recycled) aluminum bottle. The water is supplied by Bennington Water, based in Herefordshire, and the aluminum bottle is supplied by metal packaging supplier Tecnocap. Until recently, this type of package was not being produced due to the fact that there was not an adequate supply of 100% PCR aluminum. Re:Water chose the 100% PCR aluminum bottle because of its reported low carbon footprint and its ability to be refilled and reused. To top the bottle, it selected a 28-mm aluminum closure that can also be easily recycled across the U.K., with no separation required. Feedback says that consumers are refilling the bottle up to 5 to 10 times. Re:Water is available in still and sparkling varieties in a 500-ml size, sold in retail outlets as well as online.
---
---
Aluminum Wine Bottles are 100% Recyclable
CCL Container, based in Hermitage Pennsylvania, has announced the launch of a wine bottle manufactured entirely from aluminum. The 750ml aluminum bottle was shaped using CCL Container's BodyShapes technology, is resealable and has a screw cap. Even the cap thread is made from 100% aluminum, where there would normally be plastic, thereby making it 100% recyclable. The company claims that this keeps the wine fresher for longer than a traditional glass bottle. With higher thermal conductivity and cold retention than glass and plastic, aluminum bottles cool quickly and stay cooler longer. Despite the large diameter, aluminum bottles weigh less than glass bottles, while the metal's durability makes the bottles less prone to accidents. CCL states that their aluminum offering in the shape of a conventional wine bottle offers the best of all worlds in terms of quality, freshness, sustainability and unique branding opportunities.
Pulp Alternative to Traditional Wine Bottle Developed
Bio'teille, from French wine start-up Le Petit Baroudeur, is being presented as an alternative to the traditional wine bottle. It consists of an outer shell made from molded paper pulp, derived from recycled newspapers and cardboard. The inner bag is made of barrier PE (polyethylene) and closed with a plastic screw cap, which is also made of PE, to aid recycling. It is claimed that production of Bio'teille bottles creates five times less CO2 than a comparable glass bottle. It is also eight times lighter than a glass bottle, and keeps the contents colder for approximately 30% longer. Transport costs are also lower, with up to three times the amount of bottles on a truck but with half the weight. Bio'teille recently won an innovation award at the CFIA (Crossroads of suppliers to the food industry) exhibition in Rennes.
Learn more about ThePackHub's Innovation Zone here.
Companies in this article