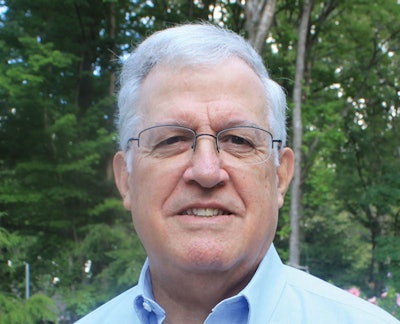 It brought to my mind an often-misquoted quip from Mark Twain, who, when asked if rumors that he was dying were accurate, supposedly said something like: "The reports of my death are premature and exaggerated."
To be sure, the 175 or so delegates to the UN Assembly in Nairobi earlier this year had a lot to be proud of. Heads of state, ministers of the environment, and other government and NGO representatives endorsed a landmark anti-plastics agreement, which they characterized as addressing "the full lifecycle of plastic from source to sea."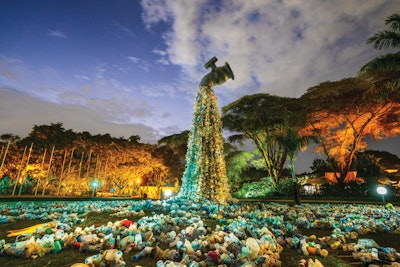 In a joint statement of support and congratulation, the World Wildlife Fund and the Ellen MacArthur Foundation called the UNEA endorsement "a key moment in the effort to eliminate plastic waste and pollution on a global scale. The mandate agreed by UN member states opens the door for a legally binding treaty that deals with the root causes of plastic pollution, not just the symptoms. Critically, this includes measures considering the entire lifecycle of plastics, from its production, to product design, to waste management, enabling opportunities to design out waste before it is created as part of a thriving circular economy." Many plastics industry officials are not so giddy.
Plastic production has risen exponentially in the last decades and, according to the UN, now amounts to some 400 million tons per year and is expected to double by 2040. There's also been a dramatic rise in marine plastic waste. The UNEA treaty aims to slow the growth of plastics by imposing some legally binding restrictions on it.
If the UNEA delegates were cheering anything beyond the setting of a two-year distant deadline for figuring out how some even further away goal of ending plastic pollution might be addressed by the stultifying ideas they have in mind, they are misguided. Their hugs and fist bumps over their regulatory win are certainly premature and exaggerated.
If their dreams of a world without pollution do become realities, the delegates will owe a debt of thanks to the more than 70 businesses and financial institutions that have so far signed on to the call from the Ellen MacArthur Foundation (EMF) for a legally binding Global treaty on plastic pollution. The roster of environmentally engaged organizations signed on with EMF already includes large and small packagers including Apple, Beiersdorf, Clif Bar, Clorox. Coca-Cola, Colgate-Palmolive, Danone, Diageo, Ferrara, Ferrero, Henkel, Innocent Drinks, Johnson & Johnson, Kellogg, Keurig-Dr Pepper, Mars, McCain, McCormick, Molson-Coors, Mondelez, Nestlé, L'Oréal, PepsiCo, Pernod Ricard, Reckitt, SC Johnson, Stanley Black & Decker, Tupperware, and Unilever.
Packaging converters, as they track the interests of their customers, are also engaged in the "anti-plas" movement. Among those on EMF's list: ALBEA, ALPLA, Amcor, AptarGroup, Arca Continental, Bell Holding, Berry Global, Constantia Flexibles, Coster, Dynapack Asia, Envases Universales de México, Futamura, Graham Packaging, Greco & Guerreiro, Greiner, INGRUP, Jabil Packaging Solutions, Klöckner Pentaplast, Logoplaste, Mondi, PAC Worldwide, Paccor Packaging Solutions, Pðppelmann Holding, Reborn, Serioplast Global Services, Silafrica Plastics & Packaging, Silgan Plastics, TC Transcontinental, Termoencogibles, and Tetra Pak. Their collaborations with customers have already had a significant impact on reducing solid waste of whatever material it is composed. End users and their packaging supplier cohorts are genetically engineered to conserve resources which, after all, is the definition of waste reduction.
When the time does come that pollution—not just the plastic kind—is eliminated, we'll all have something to cheer about. But the end times for pollution aren't here yet. UNEA-5.2 was a milestone on the path to pollution's end. Perhaps, as Inger Andersen, Executive Director of the UN Environment Programme (UNEP) declared, UNEA-5.2 was "the most important international multilateral environmental deal since the Paris accord."
There is a much to do before the vision of the "Nairobi Agreement" can be realized. Delegates returning from the wood-paneled conference chamber of UNEA are finding collegiality much harder to achieve in the real world in which plastics pollution struggles for a presence on the agenda of public concern.
---
Ben Miyares, Packaging Sherpa, is a packaging market and technology analyst and is president of The Packaging Management Institute, Inc. He can be reached at [email protected].