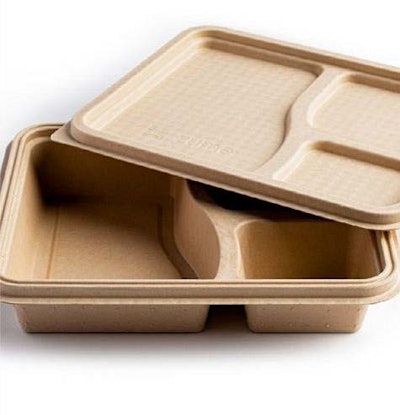 The PackHub
This trend area continues to be active with new bio-based initiatives this month. Compostable and biodegradable packaging continues to be developed. We also continue to track several new bio-based material alternatives to plastic.  There is a significant amount of compostable, biodegradable and bio-based examples both in development and coming to market. 
Without established industrial composting systems in place in most markets, the compostable sector is at a turning point. Mass adoption will only really occur when the infrastructure to deal with the packaging is in place. Home composability is still relatively niche with most consumers not having the space or the will to participate. There are also concerns about compostable and biodegradable packaging contaminating existing recycling waste streams.  Cost is also a significant barrier with the packaging sometimes costing brands and retailers three to four times the price of conventional plastic-based products. That is a substantial investment for a brand or retailer when compostable packaging's full benefits are still to be fully understood. We have yet to see many big brand examples introduced with the majority being small challenger brands looking for a sustainable point of difference. The bio-based packaging sector continues to expand at pace. Many of the initiatives listed are still in development and not yet on supermarket shelves.

Learn more about ThePackHub's Innovation Zone here.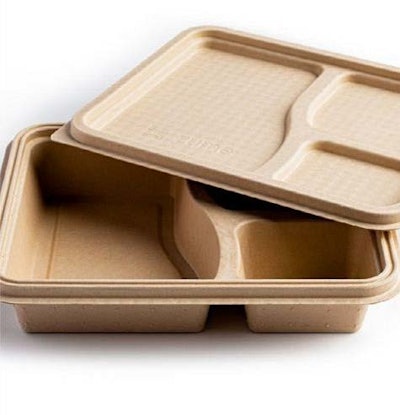 Collaboration Sees Mass Production of Compostable Plant-Based Packaging
American manufacturing company Zume has collaborated with Swedish–Swiss machinery corporation ABB to launch a large-scale operation that will see the automated production of fully compostable plant-based packaging. ABB will utilise their Global Solution Centre to provide Zume with the necessary machinery and speed to launch at a large scale. The organisation can process two tonnes of organic material every day, allowing them to produce up to 80,000 pieces of plant-based packaging daily. The process to create this packaging for food and cosmetic applications has been patented by Zume. The packaging, made as a replacement for single-use plastic, is made from a combination of straw, wheat and bamboo and therefore is 100% compostable.
---
---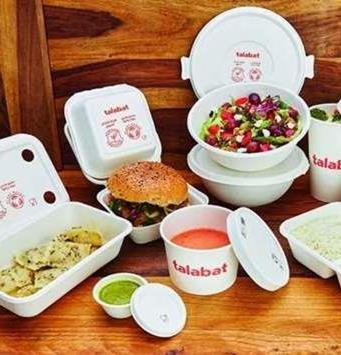 Plant-Based Takeaway Packaging Meets Consumer Demands
Talabat is the leading online food delivery service for the Qatar and the United Arab Emirates markets. In a bid to reduce plastic waste and CO2 emissions it has announced its Sustainable Packaging Programme. The pilot scheme will use new packaging that is 100% plant-based and contains no PFAs (perfluoroalkoxy-alkanes), known as 'forever chemicals' as they cannot be broken down naturally. The new packaging has been rigorously tested to meet food safety, quality assurance, sustainability and ethical supply standards. Research conducted by Talabat reveals that 88% of customers in Qatar would consider ordering from restaurants that offer sustainable packaging, while two-thirds of customers would order more from a restaurant that offers sustainable packaging. Delivery Hero, talabat's parent company, are introducing the same initiative in six other countries, Austria, Chile, Germany, Hong Kong, Hungary and Singapore. This means the packaging can be manufactured cost-effectively, with the aim of 10 million units by the end of 2022.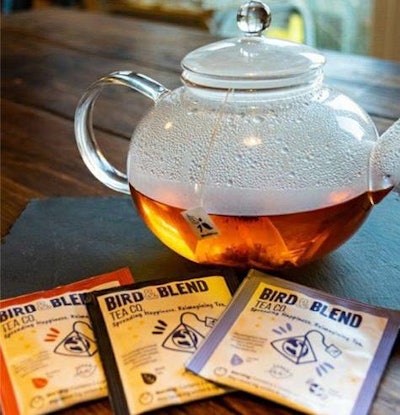 Compostable Tea Bag Packaging Boasts Strong Barrier
The compostable packaging market continues to see new developments come to our attention. Normanton, Yorkshire-based packaging company Parkside have been active in this sector for several years with a number of initiatives coming to market as part of their Park2Nature TUV-accredited portfolio. This time they have developed a fully compostable tea bag pack for the Bird & Blend brand. The pack, made from metallicized NatureFlexTM cellulose films manufactured from wood pulp and paper, boasts strong barrier properties and helps to preserve the shelf-life and freshness of the tea bags. It is fully compostable, breaking down in under six months. The materials leave nothing discernible behind and are not harmful to the environment.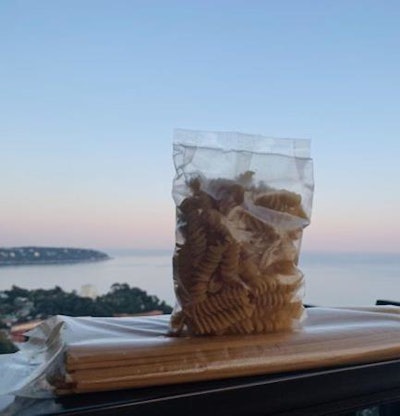 Biodegradable, Compostable and Edible Bioplastic Made from Seaweed
UK startup FlexSea is the creator of a seaweed-based bioplastic of the same name. It is intended to offer a solution to the growing single-use plastic waste problem in the world's oceans, by completely biodegrading in any environment, soil or marine. It is reported to fully biodegrade in 8 to 12 weeks in both water and soil and can also be home-composted. The pack boasts strong antimicrobial, mechanical and barrier properties, and is even edible. The main advantage of FlexSea when compared to existing bioplastics is the use of a plentiful and sustainable resource. Seaweed and algal photosynthesis is the biggest contributor to oxygen production and carbon dioxide sequestration, and the production of the pack leaves no waste by-product. The company have a patent pending for the bioplastic and hope to achieve full vertical integration of the raw material by 2025.

Learn more about ThePackHub's Innovation Zone here.

Companies in this article