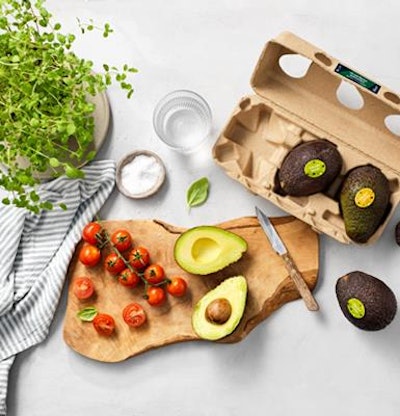 ThePackHub
E-commerce is shaping packaging innovation. The COVID 19 pandemic has given the channel a significant boost with the demand for online specific packaging continuing to be important. As the market begins to scale, there are increasing opportunities for brands and retailers to offer packaging solutions tailored first and foremost for this channel rather than being replications of the packs bought physically instore. Packaging designed for the e-commerce channel does not need to have the same security measures. The purchase decision is on a screen so bright on pack messaging is not necessary, and packs do not need to be explicitly designed to be attractive for the supermarket shelf.
Learn more about ThePackHub's Innovation Zone here.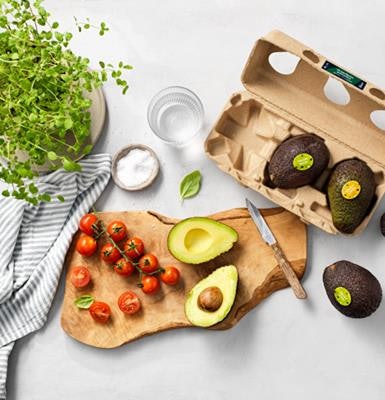 Online Retailer Creates Recyclable Pack for Avocados at Different Ripeness Stages
Netherlands online supermarket Crisp is collaborating with avocado producer Your Avojoy to create a sustainable pack for avocados made from cardboard and looks not dissimilar to an egg carton. The pack contains three avocados, which are all at a different stage of ripeness, with two that can be eaten straight away, and the third to be saved for later when it is riper. The purpose of this is for the customer to make fewer and less frequent orders per week, therefore saving greenhouse gas emissions and transport costs. Also, many consumers may not want to consume all their avocados in one sitting helping to help reduce food waste. The pack is also recyclable, further reinforcing the sustainability of the pack.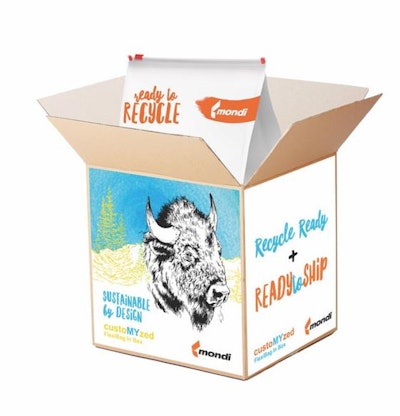 Flexibag and Box Combination Meets Pet Food SIOC Needs
The North American arm of Mondi Consumer Flexibles has launched a new product aimed at the pet food market. The product, called Flexibag in Box, has been developed following research that identified a consumer need for this type of packaging, previously unseen in the pet food sector. The Flexibag in Box is designed to be especially suitable for the growing market of SIOC (ships in own container) products. A slider on the Flexibag helps consumers dispense product easily and then reclose, rather than having to empty bags of product into bins or tubs. Flexibags are said to be compatible with existing filling equipment currently handling large pet food side-gusseted bags. FlexiBags are available in premium rotogravure and up to 10-colour flexographic or ultra-high-definition flexographic printing. Bags are available with clear windows, laser scores and gussets. Both the bags and boxes can be custom branded.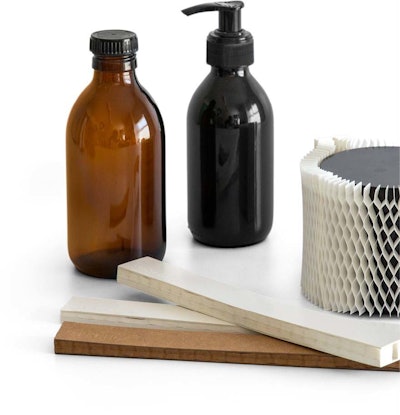 Honeycomb Structured Pack Designed for Cosmetics Industry
Flexi-Hex burst on the scene in 2018 with their distinctive and groundbreaking sleeve for beverage bottles. The business had been on the innovation production line again with the advent of Flexi-Hex Air. It is a lightweight sustainable packaging solution made from paper with a honeycomb structure, which gives it great strength. The material is produced in partnership with Seaman Paper and is made from FSC (Forest Stewardship Council) certified paper which is 100% recyclable and biodegradable. Flexi-Hex Air is available in four different sizes and three colors. Aimed at the cosmetics market, uses are said to include protection for bottles, pumps and sprays, jars, tubes and compacts. Its space-saving patented design means that it can be compressed to less than 35 times its maximum width, meaning it is economical to store, while the honeycomb design stretches and adapts its shape to fit the product. Flexi-Hex Air is the newest product in the Flexi-Hex range, which started in Cornwall, UK, as an eco-friendly protective solution for surf and snowboards before their beverage bottle launch.

Learn more about ThePackHub's Innovation Zone here.
Companies in this article