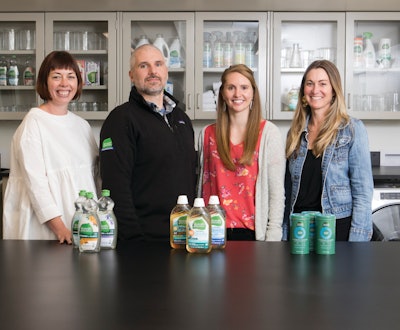 Ask the CEO of just about any Consumer Packaged Goods company what it's been like to persevere in the face of COVID-19 and words like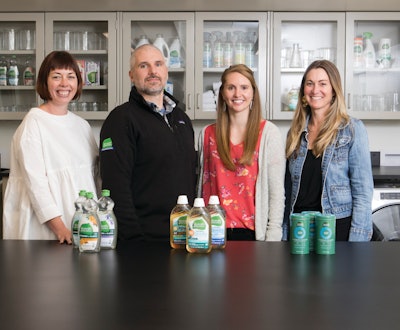 "challenging," "difficult," or "disruptive" are bound to surface. But picture someone who was just named CEO on July 7 of 2021. Then throw in the fact that her company is a leading supplier of household cleaners and paper goods, two product categories that pandemic-rattled consumers couldn't get enough of for a period of time. And then, just for good measure, factor in that this particular CEO is a mother of three children aged 8, 6, and 4.
"I'll be honest with you, it's been really hard," says Alison Whritenour, CEO of Burlington, Vt.-based Seventh Generation, the 30-year-old maker of household and personal care products that from day one has been on a mission to prove that business can be a force for good in the world. "The amount of business disruption on top of employee disruption combined with a huge surge in demand for certain products was a big challenge. It continues to be a challenge now, though I feel incredibly proud of our team's resiliency, of their ability to be clear on what's important."
Few things at Seventh Generation are more important than sustainability. The firm has established itself as a leader both in plant-based product formulas and in packaging that is not only source-reduced but also has as much post-consumer recycled (PCR) content as possible. Setting the organization's sustainability goals is a task overseen by Global Director of Advocacy and Sustainability Ashley Orgain's team. "It's our job to understand the societal and environmental issues that we as a business want to act on," says Orgain, who reports directly to Whritenour. "Based on that understanding, we set goals that are relevant to the product categories we operate in. Then we partner with R&D to execute against those goals."
---
| | |
| --- | --- |
| | Watch this brief video of Seventh Generation's Kelly Murosky and Loop/ TerraCycle's Tom Szaky as they talk reusable packaging platforms with PW during last year's PACK EXPO Connects. |
---
For a fuller look at the firm's assessment of its key environmental goals, read Seventh Generation's 2020 Corporate Consciousness Update. In it, Whritenour proudly states that in some areas, 2020 goals have been met. For example, in 2020, 97% of product packaging, by volume, was what the firm considered to be "Zero Waste"—reusable, recyclable, or biodegradable. She also candidly admits that in other areas, the firm fell short. "We don't have a good methodology for measuring the end use of our products—in other words, is our packaging reused, recycled, or biodegraded?"
Seventh Generation, of course, was purchased by Unilever in 2016. When asked what kind of impact the acquisition had on her department, Orgain says it's been all good. "Part of Unilever's rationale for buying the company in the first place is that we are a leader in sustainability and have a commitment to making the world a better place," she points out. "As for my team specifically, we've not only retained the talent we had at the time of the acquisition, we've gone from two to three and now to five people."
Manager of Packaging Development Kelly Murosky completely agrees with Orgain's assessment of how mutually beneficial the Unilever acquisition has been. She adds that when the acquisition was announced, the unstated objective embraced by her and her Seventh Generation colleagues was "to infect the host."
"It was a matter of injecting our sustainability knowledge into the parent company," says Murosky. "When we launched Seventh Generation products in Europe, it marked some of the first 100% PCR bottles for Unilever. We were even able to help a Unilever manufacturing facility transition to PCR bottles. It was definitely cool to be involved in that. Though to be perfectly honest, even before the acquisition Unilever had done some amazing things with their Unilever Sustainable Living Plan."

One unexpected benefit of the Unilever acquisition is in the area of purchasing power. As more brand owners begin to see increased use of PCR content as a way to accomplish their sustainability goals, availability of material becomes an issue. "Being part of Unilever has helped on that front," says Murosky. "Securing contracts is easier when you have that kind of buying power."
Recycled or bio-based
A key goal at Seventh Generation is to have 100% of its packaging materials be either recycled content or bio-based. "It's all about eliminating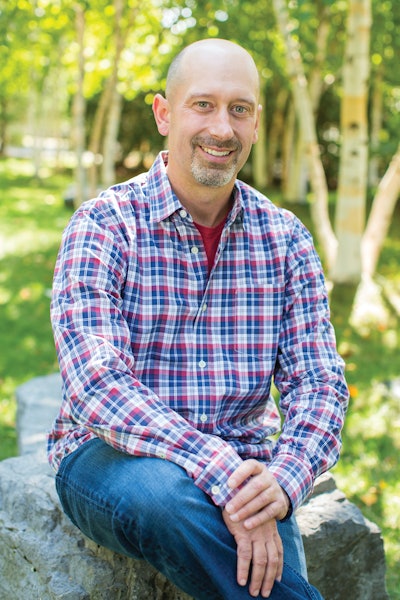 the use of virgin materials, both plastic and fiber, in our packaging," says Murosky. "We have a hierarchy of sorts. Post-consumer is our preference, but when 100% PCR is not available, then we look to post-industrial materials, because that's still a pretty clean stream. And if neither of them can be implemented, we look for bio-based options. A great example is our 100-oz extrusion blown HDPE laundry bottle. It's virgin-petroleum-free. 80% is PCR. But we discovered that if we went beyond that, we began to experience stress cracking in the sidewalls. So we supplemented the last 20% with a Braskem drop in bio-resin that, because its monomers are the same as traditional virgin PE resin, is fully recyclable in the existing PE stream." The Braskem resin she refers to is I'm green™ Polyethylene.
Getting back to the impact of the pandemic, Vice President of R&D Tim Fowler says it brought valuable lessons. "We learned a lot about ourselves and our ability to be flexible without compromising on our core principles. As plenty of other companies discovered, there were times when we couldn't get enough spray dispensing heads or bottles for disinfectant products. So we had to ask ourselves what is it about our principles as a company that is absolutely critical, what are the things we must hold to? It was also about finding the right partners for what we needed. Even if the shape was a little different or the color was slightly off, as long as we were still meeting our PCR standards we felt we were fundamentally on track."
Worth noting is that Seventh Generation is what's known as a virtual manufacturer. When it comes to manufacturing and packaging, it outsources everything except product formulation and package design. Since the Unilever acquisition, some of its products come out of Unilever facilities, but the point is, when Fowler says "partners," he is referring to the network of third-party contract manufacturers that are the very foundation of Seventh Generation's whole business model.
"I look at these partnerships in two ways," says Fowler. "First, we have these deep connections with the firms that make and package our products, and throughout the pandemic they were able to help us tap their supplier connections. Second, we have our own network of material supplier connections, whether it involves a resin or a blown bottle or some other package component. By utilizing that total network of third-party manufacturers plus their suppliers as well as that next tier of suppliers we've identified ourselves, we were able to be very responsive in the pandemic."
The other advantage to Seventh Generation being a virtual manufacturer is that the contract manufacturers they rely on pride themselves on flexibility. "They tend not to be capital intensive facilities," says Fowler. "So think back to the paper bottle from Ecologic Brands that we launched nearly 10 years ago. It consists of two molded pulp shells and an inner liner made of plastic, and those components had to be hand assembled before filling could take place. If we had already owned huge manufacturing lines cranking out plastic bottles at high speeds, there's no way we would have been in a position to start that kind of operation. So having this network of contract manufacturers who actually seek out these kinds of projects helps us innovate at a quicker pace than we could if we had a lot of fixed capital assets. Sure there's a downside in terms of what it costs to outsource that way, but on balance it has helped us a lot, especially in terms of fostering innovation."
Before leaving behind the paper bottle, two things are worth considering. First, how might Ecologic Brands have fared had Seventh Generation not bought into its potential a decade ago? Since then a number of advancements have been made at Ecologic where automated assembly systems are concerned. Moreover, Ecologic was purchased in February by Jabil, which ranks 104th on the Fortune 500 list. That makes available to Ecologic—which for most of its existence has been basically a cash-starved startup—considerable resources for improvement and optimization. Seventh Generation will no doubt be a beneficiary of such progress. So their willingness to invest in a paper-bottle startup 10 years ago is poised to pay real dividends.
Second, Unilever for some years now has been pursuing paper bottle technology along an entirely different technology track than Ecologic's, relying instead on work done by Pulpex, a collaboration between Unilever, Diageo, Pilot Lite, and others. A Pulpex prototype developed for Unilever's leading laundry brand OMO is set to debut in Brazil by early 2022, with a plan to roll out in Europe and other countries soon after. Unilever brand hair care bottles are being looked at, too. Imagine the potential for progress in the quest for a paper bottle when a global juggernaut like Unilever and a sustainable packaging leader like Seventh Generation get together and share notes.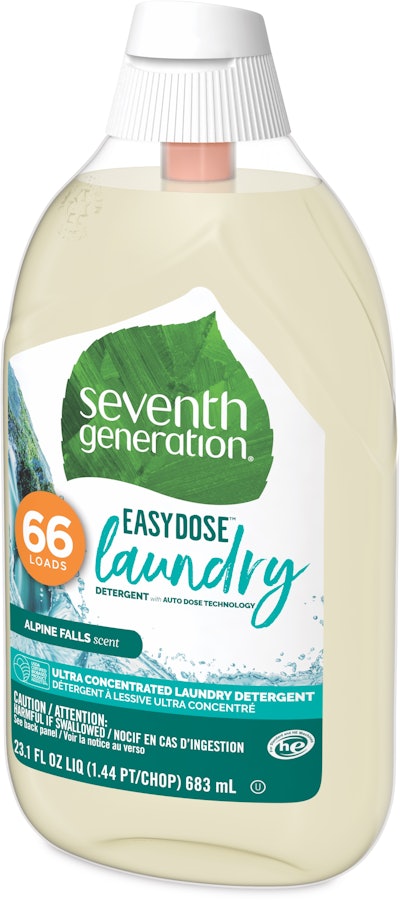 Cracking down on over-dosing
One package everyone at Seventh Generation sees as a sign of real progress on the sustainability front is the 23.1-oz EasyDose™ Ultra Concentrated Laundry Detergent. It uses 60% less plastic than the firm's 100-oz laundry bottle yet still delivers the same number of uses. That's because what Seventh Generation means by "ultra-concentrated" is not two-times or four-times but eight-times concentrated. At that level of concentration, a whole lot of laundry loads can be taken care of by a very small bottle of product—as long as the consumer doesn't over-dose. And that's where packaging innovation comes in.
"The breakthrough is the cap's auto dosing feature," says Manager of Packaging Development Murosky. "For many consumers, the whole problem with concentrated products is pouring the right dose. They are so conditioned to thinking they need X amount of liquid detergent that they figure 'No way is this small little dose going to clean my laundry.' So we came up with EasyDose. When you turn the bottle upside down and squeeze once, it doses precisely 11 milliliters. It even brings an element of convenience to the task, as consumers have told us that they can pick up the bottle with one hand and deliver the correct dose—even with a child in the other arm. Try that when you're measuring into a cap from a heavy bottle of liquid."
Injection stretch blow molded of PET by Amcor, the bottle is designed to have just the right memory, says Director of Packaging Development Derrick Lawrence. "Most laundry bottles are pretty large and need a handle, which makes HDPE the obvious choice," says Lawrence. "But in this bottle we need the memory of PET so that when the plunger goes down and dispenses the dose, the bottle sidewalls will spring back to help return the spring in the piston."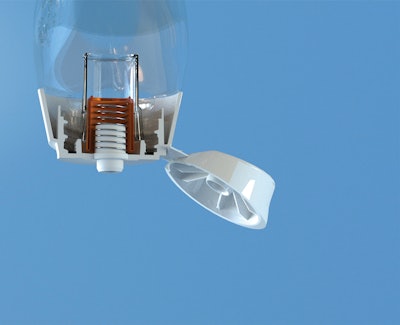 The dosing cap, supplied by Silgan, consists of four parts, all injection molded of PP except for the stainless-steel spring. As the consumer squeezes, product flows under the orange dosing barrel and out of the orifice. The force of the squeeze overcomes the spring constant and the dosing barrel moves to the bottom to seal off the orifice. As the consumer releases the squeeze, the spring re-sets the mechanism for the next dose.
The "guts" of the cap, as Lawrence puts it, is pretty much a Silgan thing. "But the outer portion of the cap is something we designed," he adds. "Initially we had more of a stock Silgan outer cap, and since this format was first launched through e-commerce channels we needed to add tape to the cap to guard against leaks. But once we saw real consumer interest in the product, we came up with more of a custom cap design that includes some special ratchets to keep the threaded cap from backing off during transit. That let us eliminate the taping that was initially needed."
Murosky reports to Lawrence, and he reports to Vice President of R&D Fowler, who in turn reports to CEO Whritenour. Fowler readily admits that Lawrence and Murosky were more directly involved than he in the development of the EasyDose. "My role is more one of setting the goals and standards of how we're going to behave, while Kelly and Derrick are more about execution. And they've done well on this package, which is a win on so many levels. First it's less plastic, and the plastic used on the PET bottle is 100% PCR. Then, with the concentrated formula, so many benefits begin to trickle down, beginning with having to transport so many fewer bottles. Then the retailers get savings in their shelf space, every inch of which is extremely valuable. And think of the consumer who perhaps does laundry away from home. How much easier is this small container than the large handled HDPE containers typically seen?"
Launched in 2019 as an e-commerce-only offering, the EasyDose Laundry Detergent is now also available on store shelves. Successful as it's been, Fowler admits that consumer education remains an essential part of the firm's efforts to grow this format. "Keep in mind that the consumer likes to over-dose," says Fowler. "That can be good for business, as it leads to more product consumed. But it's bad for the environment. This closure makes it easy to control dosing. But it will take some education to get it to the next level."
The other built-in disadvantage that EasyDose Laundry Detergent has on store shelves is its noticeably diminutive size, says Whritenour. "Getting consumers to believe that a package this small can do so many loads is challenging," she points out. "It remains a visual value that we need to help consumers deal with. Still, we believe that we've placed the right bet on this format, it's just going to take some time to help consumers along. But that is one of the things we hold as a key to our whole brand, making sure we are leading in the sustainable packaging space, ensuring that every decision we make considers the next seven generations. As we look around, we see signs of progress, especially when we see other, bigger brands moving into PCR content. That's terribly important, because we know that as a smaller company we won't be able to do it alone. To get where we need to be the big brands will have to help move the needle."
First 100% PCR cap
Elsewhere in the cap development program at Seventh Generation is the 100% PCR cap for the company's Natural Dish Liquid. Engineered by TricorBraun and reaching store shelves in 2018, it's made in large part from recycled polypropylene clothes hangers. Among the challenges to developing such a cap was identifying a consistent PCR supply chain for material that makes it possible to give the cap key performance characteristics such as hinge functionality, impact resistance, and injection mold-flow consistency. A second challenge is achieving marketing and aesthetic attributes. PCR materials traditionally have an inherent odor and typically present difficulties when it comes to integrating custom color masterbatches. Identifying a clean and controlled source of incoming materials was critical, and recycled plastic hangers turned out to be that source. TricorBraun and the Seventh Generation team collaborated on coming up with the cap.
Another package the Seventh Generation team is excited about is its Zero-Plastic Homecare line. "We've left the plastic behind," says the Seventh Generation website, "and provided packaging made of steel—the most recyclable and recycled material in the world."
Consisting of both powder-based cleaners as well as pressed-powder tablets, the line features tin-plate steel canisters supplied by TinWerks Packaging. Launched in 2020 exclusively through Grove Collaborative, an online retailer specializing in sustainable cleaning products, this year the line became available through Walmart.com and Target.com.
---
| | |
| --- | --- |
| | Read more about the tin plate canisters, launched through Grove Collaborative and described in this story, by visiting this link. |
---
"We're finding the e-commerce channel to be a good way for us to test new products, especially when it's a concept that might be a bit of a stretch from either a consumer acceptance or consumer use standpoint," says Lawrence. "With this next version of Zero-Plastic now going out to larger e-comm retailers, we've tweaked the sizes, the doses, and the graphics. We'll continue to test and learn and modify the packaging as we move forward."
Murosky says there are plans to put the Zero-Plastic line in brick-and-mortar stores and also plans to develop a refillable version, a packaging format she'd like to see more of. "We've seen some competitors launch refills," says Murosky, "and from my point of view I'd love to see reuse and refill become more commonplace. But once again it comes back to that consumer education component. How do we design packaging that's convenient for consumers while also helping them make that behavior change that will be necessary to make refills work?"
When asked if the expansion of refills should be done internally by Seventh Generation or through Loop, the global circular shopping platform that relies on durable and reusable containers, she says both should play a role. "Considering how multifaceted and multichannel the marketplace is today, I think we have to recognize that convenience is king. That being the case, there should be a couple of different solutions to suit different consumer behaviors."
Importance of the Consumer Experience
Fowler, too, emphasizes how important consumer behavior and the consumer experience is. "From a strategic perspective, we focus a lot on getting sustainability, cost, and performance right," he says. "Within that performance vector, we consistently ask if consumers are having at least an equally satisfying, if not a better, experience than they would if they were using more conventional packaging materials. Because if they're not having a good experience, if they continue to see sustainable packaging as some sort of tradeoff, then our product and packaging offerings may never occupy more than a niche status. A good analogy is electric cars. I'll only drive an electric car when it performs as well as or better than my gas-fueled car. Some of that applies to sustainable packaging. People don't want to trade something off by embracing sustainable packaging. They want it to be as good or better than alternatives."
While Fowler believes sustainable packaging breakthroughs will continue to emerge, he thinks change will come incrementally. In the meantime, he and his Seventh Generation colleagues are as committed as ever to driving that change. One thing they'll continue to focus on is expanding the use of PCR.
"We need to drive the systems and the infrastructure that will allow PCR and recycling to grow because that's going to be part of the long-term solution," he says. "Let's also look for ways to use less plastic without demonizing it. It's not plastic that's evil, it's how our society handles plastic. One of the things we as a company pride ourselves on is that we search for solutions that are systemic in nature. So we're trying to create a system that allows the benefits of plastics to shine through while mitigating their downside. Recycling has to be part of that system. So does the understanding that if you rely on packaging that is not recyclable, maybe you get charged for that somehow. Boil it all down and what we're all really looking for is a system of zero waste. It doesn't matter if packaging is refilled, recycled, or composted—as long as we arrive at a system that leads us closer to zero waste."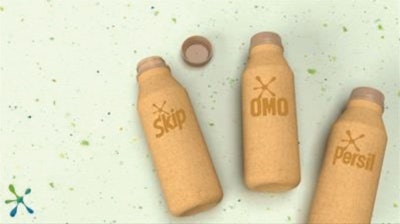 When asked what she thinks is especially challenging today in fostering the growth of sustainable packaging, Global Director of Advocacy and Sustainability Orgain says it's scale. "There are a lot of awesome innovations coming down the pike that we have visibility into," she notes. "But as a small business some of them are just out of reach. While that's a challenge, it's also an opportunity. Being part of Unilever, we'd like to be the nimble speed boat that pioneers innovation out in front of a massive cruise ship that has the resources to turn new technologies into scalable commercial realities."
CEO Whritenour, who's been at Seventh Generation for just under 10 years and has been able to watch the sustainable packaging landscape evolve, thinks packaging now plays a bigger role than ever when it comes to consumer purchasing behavior. She also thinks it's time that all Consumer Packaged Goods companies, especially the largest ones, do whatever they can to take sustainable packaging seriously.
"When we look at the IPCC report that just came out from the United Nations, and then we look at the climate-related weather happening right in front of us, I think we all know we are on borrowed time," says Whritenour. "So while it's important that Seventh Generation keeps pushing the envelope on sustainable packaging, it's essential that all companies in this space make sure they're doing everything possible to help consumers along in this journey. The small changes we've seen historically have certainly been encouraging, and they provide us with a firm foundation. But I think we need some big changes now, and I hope others are up for the challenge the way we are."
---
Getting Started with Sustainable Packaging
Looking for information on how to get started with sustainable packaging? This Packaging World primer will provide an overview on what sustainable packaging is, what's driving the push for more sustainable packaging, and how to reduce the environmental impact of packaging. Includes links to resources. Download the FREE PDF below.


Companies in this article