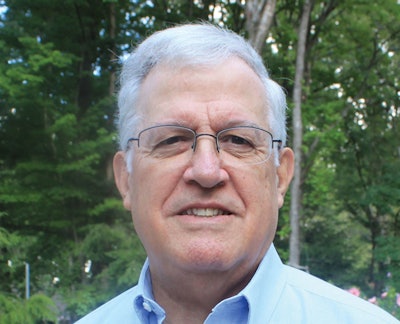 The 1976 Resource Conservation and Recovery Act (RCRA) gave states rather than the Federal government the right to manage their waste streams. Under RCRA the U.S. Environmental Protection Agency (EPA) deals with but does not regulate packaging waste. Consequently, there has been little federal policy covering packaging waste since RCRA was enacted. RCRA effectively dumped the regulation of packaging waste in the laps of the states.
And even though concern about packaging waste—particularly plastic packaging waste—appears to be growing, there is no consensus in the states favoring EPR and little agreement about who would be charged with what share of the responsibility for handling the waste. Also muddled is which materials and packaging formats would be targeted. Nor are there signs that the Feds are inclined to take action on their own or be goaded into regulatory activity by the U.S. Congress.
In the unlikely event there were to be national regulation of packaging waste in the next three to five years, it would come from the states, regions, and municipalities rather than be decreed by national fiat.
Even some of EPR's champions concede that Extended Producer Responsibility policies by themselves won't work. "While EPR is a necessary and vital part of the solution to packaging waste and pollution, it is by itself insufficient and needs to be complemented by a wider set of policies, and voluntary industry action and innovation towards a circular economy for packaging," says The Ellen MacArthur Foundation, arguably the staunchest of EPR's proponents.
Innovation is industry's lifeblood. But there's little business appetite for disruptive policies that insert government further into the works and create a rat's nest of compliance red tape in the bargain.
"Plastics are inundating the Planet." That's the headline of a recent opinion column in The New York Times by the trio of Marty Mulvihill, co-founder of venture capital fund Safer Made; Gretta Goldenman, environmental consultant and board chair of the Green Science Policy Institute (GSPI); and Arlene Blum, Executive Director at GSPI.
Ignoring anything the petrochemical industry has said regarding the societal benefits of, and technological advances continuing to be made by, plastics, the three scold the industry for what they call "misleading messaging" about plastics, specifically indicting the sector for claiming that "plastic waste gets recycled; if not, it's the consumer's fault; and the chemicals used in plastics are harmless. The reality," opines the column, "is that plastic waste is often exported to places in Africa and Asia and elsewhere lacking the capacity to recycle or manage the waste."
Still, the columnists are not advocating EPR. Rather, they focus on the end-of-life waste generated by plastic products. They assert that in the U.S., that waste "often ends up as garbage in landfills and as trash in rivers, along the sides of roads and in oceans. It also accumulates in the bodies of marine mammals, seabirds, and humans." They aren't waiting for EPR policies to address plastic waste. Rather, they contend, "large investments are needed to develop safer chemicals and alternatives to plastics."
As a rule, packaging waste regulators blame packaging materials and formats not produced by their constituents and, because of this, EPR's prospects for becoming national policy in America are not good.
As of mid-year 2021, Maine and Oregon were the only states with state-wide EPR policies. Oregon (in 1971) and Maine (in 1987) were early adopters of state-wide bottle deposit laws. Oregon has the most effective bottle deposit law we've heard of anywhere, collecting a whopping 86% of the beverage containers covered by its EPR policy, according to the Oregon Liquor and Cannabis Commission (OLCC), which administers the policy. The bottle bills in these two states no doubt provided entre for the states' 2021 EPR laws.
To date, no other states have succeeded in introducing statewide EPR initiatives, even after several attempts. One group of states are weighing a collaborative push for EPR policies covering packages produced within or transported into their borders. The effort to mount a geographically diverse yet legislatively coordinated effort to make "producers" take responsibility for managing their post-consumer waste streams is being facilitated by the National Caucus of Environmental Legislators (NCEL). The collaborative represents California, Colorado, Hawaii, Maryland, New Hampshire, New York, Oregon, Vermont, and Washington, several of which have EPR initiatives of their own but believe a coordinated advocacy campaign through their EPR for Packaging Network will be more effective than individual state approaches. Still, a close examination of these states' EPR positions shows there is still little consensus within individual states about what EPR should cover.
If (and that, as my father used to say, is a big if) the various flavors of EPR being outlined by Oregon, Maine, and the dozen or states who've expressed early interest in EPR can be homogenized into a viable policy proposal palatable for all its stakeholders—brand owners, packaging producers, distributors, and retailers—that will be a massive achievement. But, as the MacArthur Foundation notes, before EPR becomes the law of the land, "a wider set of policies, and voluntary industry action and innovation towards a circular economy for packaging" will be needed.
I doubt that packaging EPR will become the law of the land in the next few years because I believe industry's packaging innovation trajectory and its push for greater recycled content and recyclability make a national EPR policy decidedly moot.
---
Ben Miyares, Packaging Sherpa, is a packaging market and technology analyst and is president of The Packaging Management Institute, Inc. He can be reached at [email protected].