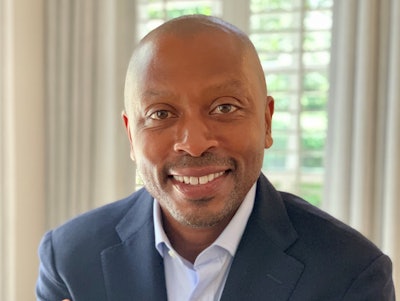 Packaging World:
What is your background and how did it lead to your current position?
Jason Blake:
The way I'd like to start answering the question is by saying it starts with two things about PepsiCo. One is our Winning with Purpose vision and the mission of creating smiles with every sip and every bite. That's what we strive to do for our consumers. But at the same time, as I think about my career, PepsiCo is a place that really takes seriously the development of executives and leaders within the company. So I think it's important to start there because my career illustrates the fact that PepsiCo wants to be great at what it does, but it also strives to be great at developing leaders.
I've spent my career in a host of roles at PepsiCo, starting with corporate strategy and development, looking at M&A transactions for the company, and then I matriculated through a series of field sales, as well as customer sales roles, and then, most recently, I was leading up our customer management function for large-format and channel strategies for Frito-Lay North America. I took a step away from PepsiCo for a while and then returned in this role [Chief Sustainability Officer].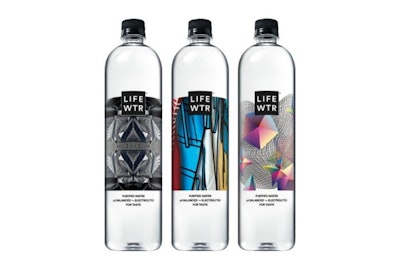 It's important to ground in the fact that PepsiCo, specifically the North American beverage business, made the decision that the person to lead this sustainability agenda within the sector is someone who has deep operating experience and a general management mindset. The reason for that is to be able to embed sustainability into our business. It's time for us to have it be central to what we do, and PepsiCo thought it was important for someone with my operating experience to lead that effort at this particular time.
What does your role entail?
Simply put, it's my responsibility to deliver the agenda of sustainability across the broad North American beverage portfolio. So, that is everything from brand Pepsi to Naked Juice to Bubly  and new and emerging platforms for us like SodaStream, and looking at how we embed things like water efficiency, reducing our climate impact, and building a packaging strategy, to get to 100% of our packaging being recyclable, compostable, or renewable. It's really about getting that embedded into the business processes we have within PepsiCo, and it includes things like Sustainable from the Start program, which is a platform that will bring sustainability upfront as we innovate.
My role, as I said, is embedding this agenda in our broader business across the North American beverage portfolio. If I were to say what else is entailed in this role, we really believe sustainability has the right to deepen our relationship with our consumers, as well as our employees. So, thinking about ways to authentically engage our consumers and our employees through the lens of this journey of sustainability we're on is another big part of my role at the company.
You mentioned Sustainability from the Start. Can you explain what that is?
Yes. So it's unique to PepsiCo. It's a set of tools, but it's also, if you think about the mindset, about how we innovate in our business. It's about bringing sustainability in very early on in the discussion around product innovation, packaging innovation, so that we have a fulsome understanding of the decisions we're making in the business.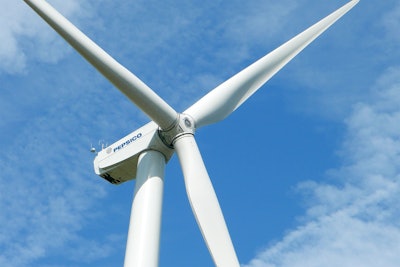 I don't view my role, or the role of our sustainability team, as saying yes or no to decisions; it's about ensuring our general managers have a fulsome picture of the decisions they're making, the innovation that they're putting out, and the impact they have across climate, water, agriculture, and the range of things that we know are important to the sustainability journey. And then, making very deliberate decisions about how we're going to ensure that products either at launch or very shortly thereafter are in line with our sustainability goals across the various pillars that we define as important to the sustainability journey. So it's an internal set of processes and tools we're incorporating into our business process to ensure we're mindful of the impact of our innovation and we have a roadmap for delivering our sustainability goals.
What are PepsiCo's carbon reduction goals, and how does packaging fit into that?
As a company, one of the biggest levers we have to pull to reduce our greenhouse gas emissions [GHGs] and reach our carbon reduction goal is packaging. It's [packaging] about a quarter of our footprint. So we've got to find ways to address that. What we want to do specifically is, one, we need to lean in and find ways to collaborate, to drive a circular economy. The second thing, tying back to Sustainable from the Start, is we need to look at all our innovations and understand the GHG profile of new innovation we're putting out into the market. So it's this deep connection of the various pillars, understanding the impact our packaging portfolio has on the other pillars and then ensuring that the way we innovate fully captures the impact that it's going to have on the broader ambition of the company.
We've doubled our climate ambition by 2030 to reduce GHGs by 40% by 2030. In fact, we're going to get to net zero by 2040, which is important because that's 10 years ahead of Paris.  These include reductions across Scope 1 [direct emissions], Scope 2 [indirect emissions from the generation of purchased electricity, steam, heating, and cooling, and Scope 3 [all other indirect emissions that occur in a company's value chain] emissions. So we're also looking outside our four walls in our direct operations. But again, if you think about packaging being 25%, give or take, of that footprint, you can't deliver that goal without addressing the packaging impact on those goals. So, these things are highly interconnected, and we're well down the path of understanding the interconnection and understanding the big levers we're going to have to pull to deliver these goals.
Why does packaging comprise such a large part of your GHG footprint?
When you think about our packaging, that [25% GHGs] comes down significantly as we get away from fossil fuel-based PET, virgin PET. That's still a big part of the portfolio today. We've got to transition that and reduce that. We've got to increase recycled content. We've got to look at alternative materials. But what's driving it is this disproportionate amount of fossil fuel-based PET.
Thus far, what initiatives has PepsiCo undertaken with packaging that have had the most impact on reducing carbon emissions?
This is a journey, and we've got to take a long view that says, "We've got to continue to drive towards a reduction." But if I were to point to a couple, we're going to have our LFWTR portfolio in 100% rPET this year—we think that's a big lever to pull with respect to reducing carbon emissions. Naked Juice, also, will be in 100% rPET. Our Bubly portfolio is illustrative more so than it is something to point to that says, "It's really made a big impact." But we've made the bold move of switching that entire portfolio out of PET and into aluminum, which we know is recycled at a much higher rate.
---
---
But I would point back to initiatives like Sustainable from the Start that are really bringing to the surface, for a company like PepsiCo, the real issues we've got to grapple with. They're bringing visibility early on in the innovation process so that we're bringing products to market that are helping us achieve these longer-term goals. The other thing I'd point to is platforms like SodaStream, where we can reduce or build platforms around multi-use vessels and other ways to get products into the consumer's hand that don't rely on single-use vessels. We think that's going to be a big change, but the important thing here is the journey we're on and the bold steps we're taking, whether they are brand-specific or specific to new platforms we're looking to build.
How you address criticisms from outside organizations that believe you're not doing enough to reduce your packaging footprint?
That level of critical push from outside the company is appropriate. We want to know the ways in which people are looking at the things we're doing and evaluating whether we're going far enough or not. We've got to be convicted that we're doing everything within our portfolio to make meaningful impacts. We know that the targets we've got for ourselves are based in science. They've been validated by The Science Based Target initiative (SBTi), and we're not resting on a specific set of ambitions and saying, "That's as far as we're going to go." If you think about our climate ambition, we doubled that by 2030, and we're looking to get to net zero. So we understand we're going to have to continue to elevate our ambitions and drive appropriately hard at reducing the impact our company has on the planet.
We welcome feedback, and we want to engage—not just within our four walls but with industry. So for example, what we're doing with the American Beverage Association around Every Bottle Back, which is an initiative that's across our peer companies in the beverage industry, or what we're doing in The Recycling Partnership. We understand that engagement is the only way to tackle these massive problems. We'd be naive if we didn't think there would be a particular constituent that wants more and wants it faster, but I feel really good about the progress we've made.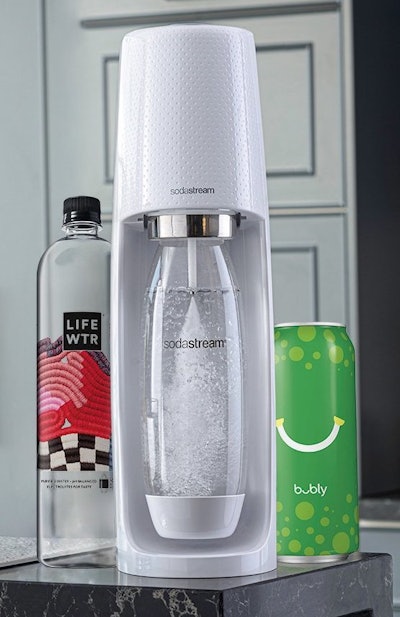 We've been on this journey since 2006, when Indra Nooyi [former Chairman and CEO of PepsiCo] put forward Performance with Purpose. We've elevated those ambitions with Winning with Purpose. And our climate announcement is the first in a series of announcements you'll hear from us over the course of 2021, where we will continue to raise our ambitions. It's only appropriate for a company of our size and scale to continue to do more and want to deliver even more robust results in the area of sustainability.
There are a number of federal bills under consideration right now related to packaging, in particular single-use plastics, including proposed legislation around Extended Producer Responsibility. What impact could bills such as these have on PepsiCo and on your sustainability strategy for packaging?
I won't comment specifically on particular legislation and/or regulation. What I would say is, we believe holistic engagement around these issues is important. So, whether that's in engagement with governments and regulators or, as I said, the American Beverage Association in our industry, or getting beyond just our industry, as we think about ways to make a positive impact.
Our ambitions are independent of legislation, and we want to ensure we're continuing to be based in science. We want to ensure that we're doing everything we can at speed to bring resolution. One of the things we haven't talked about, with respect to plastic, and I think it's implied in this discussion, is we really believe there's an opportunity to build a great circular economy around plastics, where we can extend the consumer experience and delight consumers beyond just that last sip of a Pepsi into a circular economy around plastics where that bottle becomes another bottle in the future. These challenges are complex, they're large, and they require us to engage multi-stakeholders in their solution and resolution. Governments and legislators notwithstanding, we believe we have to engage across a broad range of stakeholders to solve a lot of these problems.
How, if at all, has COVID affected your ability to innovate and move forward some of these strategies?
I don't think it's a stretch to say, or point out, that COVID has significantly impacted the supply chains in many industries, food and beverage included. For us within the company, some of that disruption has accelerated certain transformations, and it's pushed some things out. What's important to know is, as I said earlier, PepsiCo has been on this journey for a very long time, and it's getting more and more embedded in how we do business. Therefore, it will continue to be a really big and important part of how we deliver value to the consumer as well as how we drive value in our value chain. So there have been some setbacks, but there have been some areas where we've been able to accelerate this agenda through COVID as well.
What is the biggest challenge for PepsiCo, as well as other consumer packaged goods companies, in meeting 2025 targets around packaging sustainability? And, what needs to happen to make these goals a reality?
It's a great question. Part of it is the journey we're already on, which is integrating this into the business. I like to talk about talent within the organization, and we've got people who are career sustainability professionals, and they'll have wonderful careers at PepsiCo in sustainability. But, at the same time, we've got to build the competence more broadly across the organization around sustainability. We need finance executives, we need marketing executives, we need supply chain executives, who aren't necessarily sustainability executives, to understand how central this is to what we do. That level of sustainability competence inside a company drives internal alignment about the big and important things.
---
---
The second thing is, it's not a challenge; it's an opportunity. We've got these large brands that have direct relationships with consumers, and they have a real opportunity to articulate to consumers what they're doing in this space and how the consumer can help them along this journey and engage in this journey. The key is they've got to do it in an authentic way—it's got to feel authentic to the consumer of that brand. We know that about two-thirds of all consumers have some level of sustainability filter with which they look at the brands they're most loyal to. And if you're not meeting the mark, you run the risk of consumers making other choices. So we've got to find ways to really tell our story about sustainability.
The final really big challenge is this multi-stakeholder approach. These problems we're talking about and these targets we've set for ourselves require us to work with people and organizations that sit outside our four walls. That, sometimes, at a company like PepsiCo, is super challenging because we're so driven to push results. Sometimes it takes a little longer to bring others along on the journey, and that's going to be hard, but we've got to have the patience and the diligence and the discipline to keep after it because I firmly believe we need this multi-stakeholder approach in order to solve the problems, or else we're going to make incremental progress—we're not going to make transformational progress.