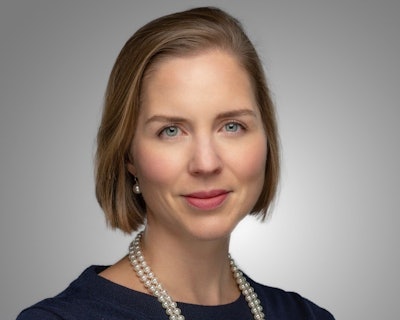 In 2018, TerraCycle founded the TerraCycle Global Foundation (TGF) with $450,000 in seed money from The PepsiCo Foundation. TGF is a 501(c)3 public charity dedicated to dramatically reducing the volume of marine debris and plastic waste found in the world's waterways. The foundation's inaugural platform is focused on Thailand (the Thai Foundation, or TGFT).
In this interview, Burgess Davis, Vice President, Global Sustainable Plastics at PepsiCo, explains how the partnership is helping PepsiCo to reach some of its sustainability goals around packaging.
Packaging World:
Plastic packaging waste is such a complex issue, with so many different initiatives/organizations clamoring for funding. How does The PepsiCo Foundation vet these opportunities to determine where its money will do the most good?
Burgess Davis:
We look for recognized partners like TerraCycle that have deep expertise and a demonstrated track record of success as well as hyperlocal, respected waste management organizations as part of our global portfolio of partners to reduce plastic waste and build a world where plastic need never become waste. Our Foundation's partnerships are focused on outcomes—including tons of waste recovered and CO2 avoided—and we prioritize investing and funding projects with partners that are innovative and scalable, and that can create lasting systemic change.  
When did you learn of the TerraCycle Global Foundation? What was it about their mission that compelled PepsiCo to get involved? How does it complement the work you are already doing to reduce plastic waste and increase recycling?
At PepsiCo we are striving to build a world where plastics need never become waste. We are focused on three interconnected pillars to achieve that vision: reducing the amount plastic we use, increasing recycling rates to drive circularity, and reinventing the packaging and materials we use. 
We've worked with TerraCycle on a number of programs, including delivering select PepsiCo products to consumers' homes in reusable packaging through Loop, a TerraCycle shopping platform. We are both focused on creating a circular economy for plastics, and The PepsiCo Foundation is proud to be an angel investor in TerraCycle Global Foundation. Our goals through this partnership are to recover tons of plastic waste from our waters, increase public awareness and engagement to reduce plastic pollution, catalyze funding from others to scale impact, and ultimately to use recycled waste to create materials like primary packaging and road or construction materials.
---
See related stories on Loop from Packaging World:
Global CPGs Embrace Transformative Loop Circular Shopping Platform
Loop complements Mondelēz's waste-reduction strategies
Loblaw announced as first Loop retail partner in Canada

---
We have already made progress against these goals, evidenced by the TerraCycle Global Foundation's efficiency in capturing waste from the Thai waterways and the additional support provided from the Benioff Ocean Initiative to scale our efforts. In Bangkok, in close collaboration with the Bangkok Municipal Administration, TerraCycle Global Foundation has installed three river plastic capture devices in the Lat Prao Canal that are intercepting five tonnes of plastic waste per week, and they anticipate installing additional devices in the surrounding waterways to further prevent the large volumes of plastics from reaching the wider rivers and oceans. 
The PepsiCo Foundation's partnership with TerraCycle Global Foundation complements PepsiCo's sustainable packaging goals and those of our local business in Thailand, to reduce the amount of plastic used in our packaging and to design 100% of our packaging to be recyclable, compostable, or biodegradable by 2025.
How much money did PepsiCo contribute to the TerraCycle Global Foundation?
The PepsiCo Foundation contributed $450,000 as an angel investor in the TerraCycle Global Foundation to directly collect material bound for the ocean, increase recycling education, and engage other NGOs and organizations in change. We believe the TerraCycle Global Foundation will lead international public awareness about the need to address river and ocean plastics, and, by finding recycling solutions for the collected materials, it offers a holistic approach to reducing plastic waste to create meaningful, long-lasting change that can be replicated around the world.
What is PepsiCo's role in the TerraCycle Global Foundation and its projects? Funding only?
Beyond funding, we share PepsiCo's recycling and sustainability expertise to help guide the design of the TerraCycle Global Foundation's programs. Roberta Barbieri, PepsiCo's Vice President of Global Water and Environmental Solutions, is a member of the TerraCycle Global Foundation Board of Directors, regularly informing their implementation and growth plans. Additionally, through our investment and participation, we seek to attract additional support for the TerraCycle Global Foundation from corporate partners, local governments and local community, and non-profit organizations.
---
See related interview with Roberta Barbieri, Vice President Global Sustainability, PepsiCo:
PepsiCo Accelerates Plastic Waste Reduction Efforts

---
The amount of plastic waste entering global waterways is so massive, is a project such as the TerraCycle Global Foundation too little, too late? How much of an effect can a group such as the TerraCycle Global Foundation have on the reduction of marine debris?
Plastic waste is a global crisis, and it is one that requires partnership and action across many sectors, and by working with a broad group of partners, including industry peers, non-profit organizations, and people and companies throughout the plastics supply chain.  
While this is an issue that will require many solutions—beyond what just one program can provide—we believe that we can achieve critical impact with the TerraCycle Global Foundation by helping communities in developing countries in central and Southeast Asia where local waste management systems are currently overwhelmed. We're hopeful that the work we're doing in Thailand will serve as a model for waste management practices in communities around the world and become part of the long-term solution for reducing marine debris worldwide.
Taking action on our commitment to close the loop, between 2018 and early 2020 alone, PepsiCo and The PepsiCo Foundation pledged $65 million to accelerate efforts to boost recycling rates and collection across the world, and in addition to TerraCycle Global Foundation, our partners include Circulate Capital, The Ellen MacArthur Foundation, and Alliance to End Plastic Waste.
---
See it Live at PACK EXPO Connects Nov. 9-13: Innovations in Palletizing and Package Handling, by Columbia Machine, Inc. Preview the Showroom Here.
---
What are some of the near-term projects for the TerraCycle Global Foundation?
In Thailand, we're working with the Bangkok Municipal Administration to collect plastic debris from local waterways before it reaches the ocean, and we'll use the learnings from this pilot as we expand to additional local communities in Central and Southeast Asia. As part of the work in Thailand, we'll also be kicking off an educational campaign to teach local residents how to reduce and prevent plastic pollution. TerraCycle Global Foundation is also working with regional waste management companies, as well as TerraCycle Inc.'s larger network of Research & Development, logistical, and processing partners to find environmentally-friendly, efficient, cost-effective recycling solutions for the collected debris to create materials that can be used in various applications—from primary packaging for major global brands to applications such as road or construction materials.
Does PepsiCo plan to continue its funding of the TerraCycle Global Foundation?
PepsiCo will continue to partner with TerraCycle to find new, innovative ways to support a circular economy. Our Foundation's role in TerraCycle Global Foundation was to provide seed funding to establish the Foundation and an effective pilot program so that it can grow and expand impact through the support of additional investors and partners.
---
See it Live at PACK EXPO Connects Nov. 9-13: Limited production space? Shrink wrap your products with one machine, by Eastey. Preview the Showroom Here.
---