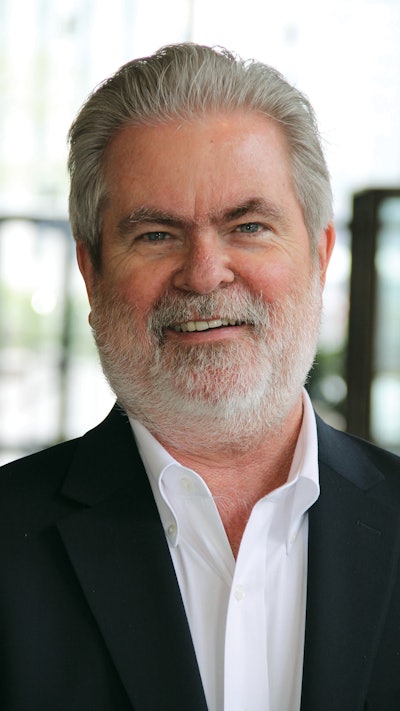 And my, what a clever bunch of problem solvers I got to talk with in researching the story about Numi Organic Tea's compostable tea bag wrapper.
What may be most amazing about the development behind this packaging innovation—which could prove to be a real game changer--is the persistence and determination that drove it. I mean think of spending 10 years nursing an idea to fruition, which is pretty much what the Numi folk did.
I'm also impressed, from a supply chain perspective, by how many pieces to the puzzle there were, especially where the wrapper's three-layer lamination is concerned. Cellophane was a crucial component because it brings gas-barrier properties without impeding compostability. But the cellophane needed a coating of metallized aluminum to bring moisture barrier, and that coating had to be so light that it wouldn't hinder the degradation process in the commercial composting facility. Then for heat-seal properties, PLA was an obvious choice because it's compostable. But it couldn't be just any PLA, it had to be sourced from GMO-free corn to be acceptable to a tea company that prides itself on being organic only. So the blown film supplier sources its PLA from what might be the only maker of PLA resin that is Bonsucro-certified to be GMO-free. Even the paper used in the lamination is anything but a garden-variety component. It's FSC-certified and is given a proprietary coating to protect the surface printing and to provide a coefficient of friction that will keep the high-speed roll-fed wrapping machine humming.
Another thing I thoroughly enjoyed about working on this story is that it introduced me to a number of organizations I'd never heard of before that all seem laser focused on building a circular economy in one way or another. One mentioned above is Bonsucro, a global multi-stakeholder non-profit organization that exists to promote sustainable sugarcane production, processing, and trade. In looking up Bonsucro, I learned they are a member of ISEAL, a global membership organization for credible sustainability standards. In talking with the supplier of the cellophane component in the Numi wrapper, I learned of the existence of the US Composting Council, the only national organization in the U.S. dedicated to the development, expansion, and promotion of the composting industry. The same material supplier also introduced me to the Biodegradable Products Institute, a science-driven organization that supports a shift to the circular economy by promoting the production, use, and appropriate end of life for materials and products that are designed to fully biodegrade in specific biologically active environments.
Finally, Numi's Jane Franch introduced me to OSC2, which might be the most intriguing of all the new organizations I learned about in developing this story. A community of mission-driven sustainability leaders representing a variety of mostly food and beverage companies, OSC2 was co-founded by Ahmed Rahim, Founder and CEO of Numi. How did they come up with their name? I like to think of it as an acronym squared: One Step Closer to an Organic and Sustainable Community. Franch says this coalition of nearly 40 brands is essential in moving the needle on the development of sustainable flexible packaging materials because they are in the best position to persuade the supplier community that brands actually want such materials and are willing to invest in and trial them.
One last observation before we end this discussion on compostable packaging. Be sure to go here to see what the Sustainable Packaging Coalition has to say on the subject in a highly informative article that was posted May 19.