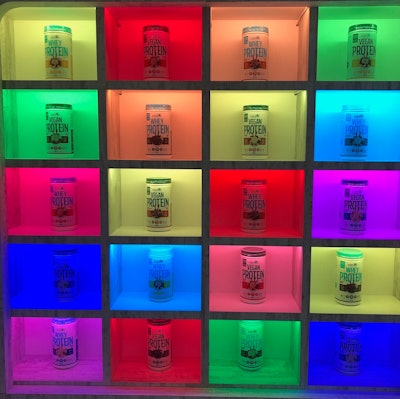 Jim Chrzan
Company: ArboryPharm Foods, LTD.
Brand: Natreve Whey and Protein Powders
Located: Vancouver, BC Canada
Full-time employees: 4
Owner: Roland Radu
Market: Global
Distribution: Launched this past September, Sold through Natreve.com, Amazon, London Drugs, Fresh Street Market, IGA, Quality Foods, bodybuilding.com, etc.
Unique Selling Proposition: Non-GMO, gluten-free, 100% organic, including collagen and pro-biotics.
Packaging Journey: First ever certified plastic neutral wellness company through a partnership with https://plasticbank.com/. Natreve is committed to reduce plastic from oceans and create value to impoverished countries through economic solutions.
Natreve teamed up with Los Angeles Lakers' Danny Green for his endorsement. From an October Forbes article: "We were really happy to see how involved Danny wanted to be within our social initiatives and plastic reduction," Natreve CEO Roland Radu said. "He represents everything we would want in not only an athlete, but also ourselves."