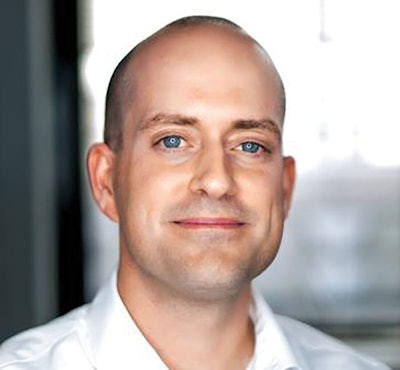 Packaging World:
What prompted the development of this technology?


John Layman:
Around 2014 I was assigned the task of maximizing the amount of recycled plastic we use. When it comes to packaging, our biggest plastic is polyethylene, but company-wide we use more polypropylene than any other plastic partly because of our vast number of brands. At the time I got my assignment, I was looking at a goose egg next to recycled polypropylene, because there was just no good way.


Do I understand this was a seed fund project, the program within the P&G packaging department where a younger technologist with an idea can seek corporate funding and the assistance of a more experienced technologist as mentor?
Yes, we started with a very small budget and Research Fellow Ken McGuire was my mentor. We started slowly and kept succeeding milestone after milestone, until eventually we had an outside engineering firm do a CAPEX study that indicated we could support a viable business around what we were doing. Then we had to find the best way to bring the technology from our lab into the commercial marketplace. P&G is not vertically integrated when it comes to making resin, so making it ourselves was no option. Nor is it our core business to be a commercial recycler. And, we wanted to make a large impact in the recycling of PP. So our global business development group suggested we try something more along the lines of a venture capital model, which led us to Innventure. They're in the business of commercializing disruptive technologies, so they knew how to take a brand new technology and scale it into a profitable business. We licensed them to found PureCycle around P&G's IP estate. They built a pilot-scale facility at an old Dow Chemical site in Ironton, OH, and a commercial production facility is underway.
Have you handed everything off to Innventure or do you remain involved?
As part of the license agreement we remain, effectively, the R&D department for PureCycle. Which makes sense. If you can keep the people with the core technical expertise engaged for as long as they're needed, you get the best outcome. Innventure embraced this strategy and has provided commercial resources and focus to industrialize this technology.
Why do I see so many references to "feedstock evaluation?"
When your feedstock is scrap material, you're looking at a very different business model compared to when you're relying on an established petrochemical supplier and you specify to them exactly the grade of polymer-grade monomer you want. The feedstock we're buying will be whatever the marketplace is producing—used stadium cups, carpeting, etc. So it needs to be carefully evaluated before we introduce it into commercial processing. On September 25 we announced the completion of a successful run of our Feedstock Evaluation Unit, which proves the technology at scale.
How is the marketplace responding to this breakthrough technology?
Demand for recycled PP is so high, PureCycle's first plant is fully subscribed—sold out for the next 20 years. In fact, site selection for a large-scale operation in Europe is now underway.
In a nutshell, how does the PureCycle technology work?
We dissolve the feedstock in a non-toxic solvent that lets us separate out the polypropylene. Then we purify it in its liquid state with purification steps that are not unlike purification of drinking water. What we don't do is take the polymer apart. This is an advantage over some other technologies like pyrolysis, for example, where you break a polymer into its building blocks and then purify the building blocks before rebuilding a new polymer. That requires a lot of energy, whereas with PureCycle we only do the middle step of purification. So it requires less energy.
https://www.packworld.com/21104288
https://www.packworld.com/21104292