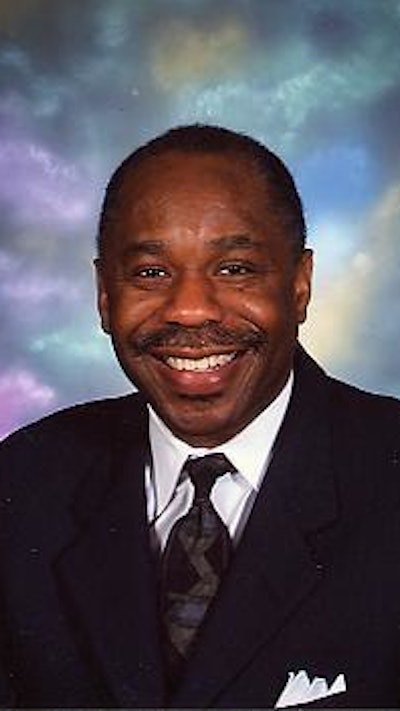 The former is a technical challenge, the latter is a communication challenge. Both instances invoke classifications; nonetheless, a possible problem is disparate understandings regarding how those classifications are defined.
Petroleum-based plastics
Also known as conventional plastics, this category is least likely to cause confusion as to what's being referenced; given that, PET, HDPE, PP, and other entrants have long histories of cost-effectiveness and high performance. The principle criticism against this category is that it is sourced from a non-renewable resource. Additional criticisms include the ability to remain for eons in landfills and being a component of land litter and water pollution.
Companies that stay with this category can cite its recyclability, while advocating for an improved infrastructure and for better consumer education against irresponsible disposal behavior. Light weighting (source-reduction), practiced to its practical limits, should be mandatory.
Bioplastics
This category denotes polymers that are derived from existing biological—and therefore renewable—resources. The category has subsets (discussed below), the distinctions among which can be confusing. The term, bioplastics, does not convey the percent of biological content. A hybrid structure comprised partly or even mostly of petroleum-based plastic can still be called a bioplastic.
Such elasticity of definition can lead to consumer confusion. A claim, such as "This package is made from a bioplastic," might roundly be interpreted as, "This package is 100% bio-sourced." The same interpretation can result from a trademarked package, especially if the trademarked name incorporates the bio-source, PlantBottle® being an example.
Biodegradable plastics—This category consists of polymers that are subject to the consuming effects of microorganisms, the final products of the process being water, carbon dioxide, and residual biomass. Biodegradable plastics are a subset of bioplastics, meaning the two categories are not synonymous. Given the generalization that all biodegradable plastics are bioplastics, the converse does not hold, because not all bioplastics are biodegradable.
A murkiness surrounding this category is the time over which the degradation occurs: unquestionably shorter than the time required of certain petroleum-based plastics, but otherwise, a claim of biodegradability does not commit the claimant to a hard-and-fast timeline. An associated murkiness is environmental conditions. Degradation happens quicker under favorable conditions of humidity and heat. Here too, there's the issue of what context should consumers be provided in order to avoid faulty interpretations.
Compostable plastics—This category is composed of polymers that are compatible with the process wherein organic materials are led to decompose, eventually yielding compost. A subset of biodegradable plastics, all compostable plastics are biodegradable. However, not all biodegradable plastics are compostable.
Composting exposes organic materials to water, air, and microorganisms to achieve decomposition, a simple explanation that masks the complexities of the process. Composting can be done at the individual-household level; but, that's labor intensive and not the base upon which compostable plastics can build its future. For that lofty purpose, composting needs to be performed at industrial/municipal facilities. Therein lies a problem, because the infrastructure is modest (an understatement), even more so than the recycling infrastructure.
As noted, membership requirements for the categories of bioplastics and biodegradable plastics are, let's say, accommodating. That's less the case with compostable plastics. That's because packaging can be certified as compostable by meeting the requirements of national standards, such as ASTM D6400. A certification stamp on a package, nonetheless, can be misinterpreted if consumers are unaware that it only pertains to industrial/municipal composting.
Oxo-degradable plastics
This category consists of petroleum-based plastics formulated with additives intended to cause degradation in the presence of oxygen. It is not a subset of bioplastics nor of compostable plastics, given that it does not depend on microorganisms, nor does it reduce to water, CO2, and biomass. The referenced degradation takes the form of fragmentation, whereby the plastic breaks up into increasingly smaller pieces. The so-called microplastics retain the properties of the intact plastic.
Claims of oxo-degradability can be misinterpreted by those consumers who assign the common-usage meaning to degradability.
These are auspicious times
Mega brands, such as Coca-Cola and PepsiCo have announced commitments to reduce their reliance on petroleum-based plastics by diversifying into one or more of the herein discussed categories. The ensuing publicity further will spur consumers' demand for sustainable packaging.
Presently, petroleum-based plastics are so dominant that the industry would have to go on a sustained crash diet just to skinny down to the proverbial 500 lb. gorilla. Even if the most ambitious growth projections for the other plastic categories are realized, combined, they will constitute a small percent of total plastic packaging. On the other hand, companies know the value of niche marketing and the shaping of consumer perceptions.
The use of plastic classifications along with clarifying context is good practice between packaging suppliers and packaging users. The practice should be extended to the consumer to minimize misinterpretations and allegations of misleading claims. The ideal would be a scenario in which all parties say what they mean and mean what they say.
Sterling Anthony, CPP, is a consultant specializing in packaging, marketing, logistics, and human-factors. He also is a former faculty member of the Michigan State University School of Packaging. His contact information: 100 Renaissance Center, Box-176, Detroit, MI 48243; telephone 313/531-1875; sterlinganthony1@sbcglobal.net; www.pkgconsultant.com.