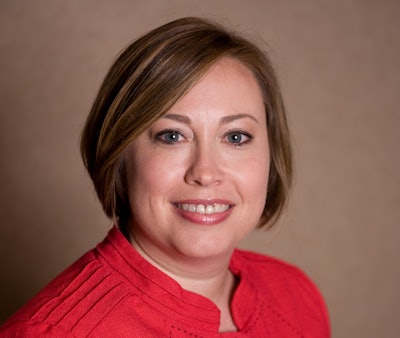 Greener Package:
Recently there has been a backlash against plastic drinking straws and single-serve foodservice packaging. What do you think has caused such a focus on these items? Is the concern by consumers and governments warranted?
Lynn Dyer:
We should all be concerned when plastics (or any material) are found on land and in waterways. But, it's important to fully understand the issue and not jump to unwarranted actions. For example, will banning plastic straws in some town in the Midwest stop straws from ending up in the oceans and in turtles' noses? Probably not. The majority of marine debris occurs as a result of poor waste management practices in countries outside the U.S. And, by the way, much of these materials are fishing gear—not single-use foodservice packaging items like straws. Having said that, the attention on straws has provided the opportunity for all of us to rethink some of our consumption habits. Do all consumers need a straw? Maybe not, but they should still have the option to use one should they wish.
What do you think has been the biggest stumbling block for companies such as Starbucks in coming up with a more sustainable coffee cup?
Frankly, the stumbling block is not the cup itself, but the infrastructure to recycle or compost it. Folks may argue that the cup is not sustainable because you can't recycle or compost it. There's been a long-held belief that you can't recycle paper cups because of their plastic coating, but this is not true. A growing number of mills—up to 16 in the U.S. and Canada—have voiced their willingness and ability to recycle these cups along with other paper recyclables. Denver just added paper cups to their recycling program and joins other paper cup recycling leaders like New York City, Seattle, San Francisco, and Washington, D.C. As end markets for bales with paper cups grow, we anticipate acceptance in community programs will grow as well.
As for composting, the industry is dominated by composters only accepting yard trimmings, grass clippings, etc. In order to get more cups and other foodservice packaging items composted, we need more composting options. So, we have researched and shared the benefits of incorporating these items in compostable facilities. With greater interest in moving food scraps from landfills to composting operations and other alternatives, the infrastructure should grow.
Have you seen situations where municipalities or states have enacted laws against particular types of foodservice packaging that have been detrimental to the environment and/or foodservice operators? How should governments go about creating effective regulations around single-serve foodservice packaging?
Any legislation that limits foodservice packaging choices is detrimental for foodservice operators. Operators should be able to choose what works best for their operations and customers. They must balance performance, cost, and, yes, environmental impact.
As for legislators, they should consider the problem they are trying to solve. If the problem is litter, simply banning a material or product usually does not achieve the desired goal. For example, when San Francisco banned foam polystyrene years ago, they conducted litter audits. After the ban was implemented, the amount of foam cups found in the litter stream decreased by roughly 30%, but the amount of paper cups found in the litter stream increased by roughly the same amount. Perhaps the answer is not bans, but stronger anti-littering laws.
What is the state of the foodservice industry in terms of growth? What is driving this growth?
The foodservice industry is certainly growing, and demographics are a key driver. Consumers are increasingly interested in more convenient prepared food and beverage options that fit into their busy lifestyles. Delivery is perhaps one of the most convenient options for consumers, and that's possibly why we're seeing such growth in this area. As long as today's demographics favor prepared over made-from-scratch meals, this growth will continue.
What are some of the environmental benefits of foodservice packaging versus reusable packaging?
Proponents of reusable packaging argue that using reusables will reduce waste because operators aren't using and throwing away foodservice packaging. But, they aren't taking other factors into consideration. Take, for example, the water, chemicals, and energy needed to wash the reusables. In times of drought, water conservation is imperative, and single-use foodservice packaging can help.
And consider the benefits of using recyclable or compostable foodservice packaging. When these items are recycled, they become a valuable feedstock to displace the use of virgin materials. When these items are composted, they bring with them food scraps that together can become a valuable soil amendment.
Can you talk about FPI's efforts around minimizing packaging waste/increasing recycling?
For years, the industry has worked on minimizing packaging waste by lightweighting and is now increasingly using recycled content in their products. To close the loop, FPI has several special interest groups working to increase the recovery of these products. The Paper Recovery Alliance and Plastics Recovery Group are working with various stakeholders to recycle and compost more paper and plastic cups and take-out containers. The Foam Recycling Coalition provides grants to those interested in recycling foam polystyrene specifically. These groups bring together the entire supply chain, from raw material supplier through operators, to voluntarily take responsibility for their packaging and see that more of it gets recycled and composted, and not landfilled.