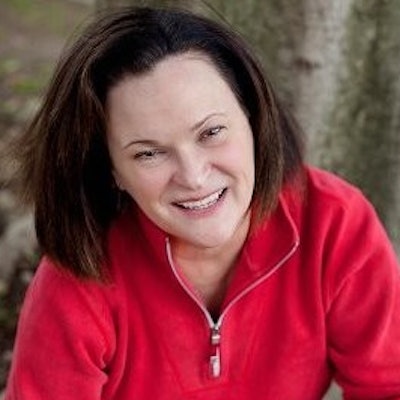 Niesen, who will be presenting "CPG Initiatives and Perspective" and "Recycling and Consumer Engagement (with Keefe Harrison, Executive Director of the Recycling Partnership) at the Smithers Pira Sustainability in Packaging US conference in March, said that PepsiCo's North American beverage operations takes a broad approach to sustainability.
"Since beverages constitute such an interesting and challenging part of the packaging portfolio, especially here in the US and North America, we tend to get the most visibility these days. I do my best to make sure that the global goals and the global "Performance with Purpose" objectives are made as real as possible here in the US for PepsiCo. It doesn't escape me that my job is all day every day to speak to, and hopefully impress favorably, 327 million Americans," said Niesen.
Niesen has two sustainability roles in North America –packaging and recycling beverages, and sustainable water and water replenishment, focused on replenishing water to high-stress watersheds that are used in the US.
For PepsiCo, material selection is heavily swayed by recyclability. Niesen said, "The capabilities and constraints, and the limitations and innovations that are available and happening all the time in the collection and sortation and processing industry very much inform PepsiCo in terms of making our packaging 100% recyclable."
According to Niesen, the materials gap in the recyclability goal achievement has to do with "various labels that fool the machinery in a sortation environment, or adhesives, or various small elements of the packaging that we are working to get to that 100% recyclable level. And we do work with the recycling and reprocessing industry to make sure that as we go after that last 10%, that it is consistent with their systems." (Note: PepsiCo beverages worldwide is currently at 90% recyclability.)
Niesen said that besides materials, there are two other factors at play in successful sustainability: the infrastructure and availability element for circular economy issues such as collection, sortation and reprocessing of plastic, glass and aluminum; and, 'post-consumer behavior' – "once the consumer has finished the product, what can they, and what do they want to do with the package that is now empty and in their hand?"
Niesen points out different states have different policy positions on how they're involved in influencing and informing that post-consumer behavior, including 'bottle bills' in 10 states that encourage and reward the consumer for returning empty beverage packages back into the circular economy. She said, "We at the supply end of the chain have at this point taken it upon ourselves to inform the consumers as best we can with labels on the products and recycling stamps and things of that nature."
Niesen also said that PepsiCo, along with some of its major competitors, "have been major supporters of NGOs and funds that are putting forward energies to make recycling infrastructure more attractive and available in the US in general. For example, PepsiCo recently announced a major grant to the Recycling Partnership that makes curbside recycling more broadly available in the US. We've been a funding partner in the Closed Loop Fund for years now, that makes not just recycling infrastructure, but sortation and reprocessing infrastructure, more broadly available. Those tend to not speak directly to the man in the street, and the consumer with the bottle in his hand, but they speak to the infrastructure and the system that supports that behavior."
According to Niesen, PepsiCo intends to:
Continue to support NGOs that support solid waste management systems that are municipally based in this country.
Continue to work on innovative projects and systems to make this more robust.
Continue to evolve our labels, so that we're informing the consumer "please recycle" or "this is recyclable. "
Continue public outreach, such as a recycling roadster that goes around to colleges and universities and county fairs to inform people about the benefits of recycling.
"So we intend to continue to play in all of these areas that are all supportive of one another in the circular economy," said Niesen, "We're going to apply ourselves broadly to this problem."
Learn more about Smither Pira Sustainability in Packaging US 2019, March 4-6 in Chicago, and receive a 20% discount with the code PMMI19.
Companies in this article