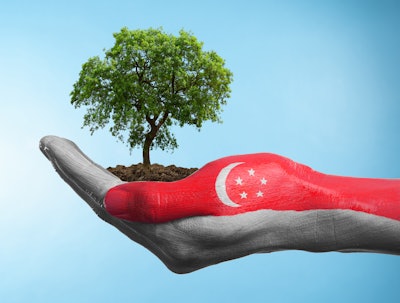 Sustainability has long been a concern to packaging professionals, but the reality for most manufacturers is that it is extremely difficult to make a case to use recyclable or returnable materials unless those measures are accompanied by significant boosts to profits or other efficiencies that justify the extra expenses associated with them. Transitioning to more sustainable packaging often includes using more expensive raw materials, changing processes, or employing reverse logistics for returnable packaging. Marketing departments are also often steadfast in their desires for eye-catching primary packaging, which generally requires additional layers that inhibit sustainability.
The true bottom line is that perspectives on sustainability among stakeholders are fundamentally at odds. Governments and consumers want to maximize the use of recyclable or reusable materials, while manufacturers need cost-effective packaging and are usually resistant to passing the cost of increased sustainability down the supply chain. That is why the best way to make a business case for sustainable packaging is to create it in a way that ensures costs savings—a task that can be difficult, or even impossible, for many companies.
Countries that grapple with waste issues simply can't wait for every manufacturer to solve the sustainability/cost equation, and that explains why some are acting to make sustainability a mandate. The latest example of this is Singapore, whose National Environment Agency (NEA) announced that it will soon require increased sustainability in packaging for any company that sells products within its borders. This requirement was born out of necessity, as the single landfill that handles Singapore's entire waste stream is slated to be filled to capacity by 2045. This reality has lit a fire under the government's initiative to become a Zero Waste Nation.
The biggest challenge for multinationals with business interests in Singapore is that the new requirements are still being developed; nobody knows exactly what they will entail yet. Achieving Zero Waste Nation status is a lofty goal, so it is presumed that the new rules will be comprehensive and sweeping. Using completely recyclable materials is the most efficient way to keep waste out of landfills, so it is almost assured that the regulations will be written with a strong focus on requiring their use.
This will likely include a ban on laminated films, polyvinyl chloride, expanded polystyrene foam, and other tough-to-recycle packaging materials. Materials likely to be allowed under the new requirements include aluminum, glass, corrugated board, and molded pulp. However, precisely which recyclable materials are permitted will depend heavily upon what types of streams for handling them can be set up most efficiently; do not assume that any material that can be recycled will be permitted.
Singapore has a strong history in tracking packaging weight to encourage reductions. Its NEA publishes packaging benchmarks for a variety of product categories so that manufacturers can see where they fall in a continuum of competitors. Whether weight restrictions are included in the coming packaging requirements is uncertain, but they are a strong possibility given the interest regulators have in the topic. It is likely that Singapore will regulate sustainable packaging from a diversity of perspectives, including materials used, dimensional size, weight, and volume. These are the parameters that savvy companies should already be familiar with as they rightsize packaging for optimizations that may or may not consider sustainability as a core driver.
Regulation enforcement
Singapore has rightfully earned its reputation as being one of the most business-friendly nations in the world, and part of that comes from its strong law enforcement and low rate of corruption. That same efficiency will transfer to packaging regulations, and manufacturers can expect the rules to be enforced swiftly and fairly with no room for negotiation.
The process for moving products through Singapore under new packaging requirements will look familiar to multinationals used to commercial trade in the European Union: Authorities will most likely require bills of materials on all packaging originating in or entering the country. If any non-recyclable materials are allowed, considerable excise taxes will probably be imposed upon them to be collected on entry. Any packages containing banned materials will almost definitely be summarily refused entry, making it impossible for manufacturers that do not comply to sell goods within Singapore.
There has been talk among many nations to use a push system to encourage sustainability, where fines for discarding non-recyclable items are levied directly on consumers. This policy relies on capitalism and buyer behavior to push sustainability up supply chains as consumers refuse to purchase items they know they will have to pay extra to discard. While it is possible that Singapore may instill some version of this to ensure that consumers use the correct streams for recyclable materials, it would serve as a complementary policy to direct regulations on manufacturers. The state of the country's landfill problem is too dire to put the burden of sustainability entirely on consumers; no matter how much money is collected from fees, officials know they cannot simply buy another landfill.
The largest decision manufacturers will face once these regulations are revealed will be how to build compliance into their supply chains. They will face three fundamental options: Change all of their packaging and processes to comply with Singapore's regulations, develop processes specifically for the Singapore market and leave those for other markets as they are, or pull out of the Singapore market entirely.
Food manufacturers in the U.S. faced a similar question in July 2016, when a law in Vermont went into effect requiring products that contain genetically modified ingredients (GMOs) to disclose them on labels. Many large manufacturers like Frito-Lay, General Mills, and Campbell Soup complied by including the disclosure on all of their products for all U.S. markets. That turned out to be a wise decision because the Obama administration passed the National Bioengineered Food Disclosure Standard less than a month later that required similar disclosures on a national scale.
Changes to packaging materials are much more complex than making a simple change to a label, but the same principle applies: It is often best, when possible, to roll out widespread compliance with the most restrictive regulations in anticipation of other markets following suit. Managing different packaging standards for disparate markets introduces disparity to the supply chain that can add greater costs than a single, more restrictive standard utilized across a portfolio of markets. Many multinationals that want to continue selling in Singapore will find that the most cost-effective solution will be to implement Singapore's standards across all markets in Southeast Asia, but this will depend upon the size, volume, and types of packaging that are used.
As manufacturers perform analyses of compliance costs against the value of Singapore's market to determine the best path forward, factoring in the opinion leadership of the nation will be vital. Though it is difficult to quantify, the performance of many products in Singapore is predictive of additional markets in Southeast Asia. This is especially true for products affected by fashions and trends, which often begin in Singapore and filter to nearby countries. For these products, pulling out of Singapore is an unattractive option, despite increased costs.
Breaking down industrial and regional silos
Upcoming changes to how Singapore regulates packaging are indicative of the many regional, national, and even local restrictions faced by manufacturers that serve markets across the world. Understanding and working within these confines is eased when companies have direct access to how business units in other regions and industries face similar challenges. Companies serving Singapore will likely be able to learn most, or all, of what they need to know to comply with new packaging regulations from any existing operations they have in the European Union.
Similarly, sustainability in retail, pharmaceutical, and transport sectors typically lags behind that in resource-based sectors like heavy industry, mining, and electronics. Manufacturers that touch these sectors can tap best practices learned there to ease the move toward compliance in others as they become affected by similar requirements. The packaging experts who manage processes for sectors and markets that introduce new regulations have strong business cases to the c-suite to institute transparent information sharing across sectors, industries, and even partner companies they can learn from.
Smart companies that sell products in Singapore should begin culling information and drawing cost estimates for likely packaging restrictions now so they are armed with the best information to decide how to proceed. After the new regulations are revealed, Singapore's NEA will provide ample time for manufacturers to respond, but conducting research and data gathering now will reduce the risk that packaging changes cannot be implemented in enough time to avoid costly fees or denied entry for products in Singapore when enforcement begins.
Rich Lindgren CPP is Senior Packaging Engineer at Chainalytics.