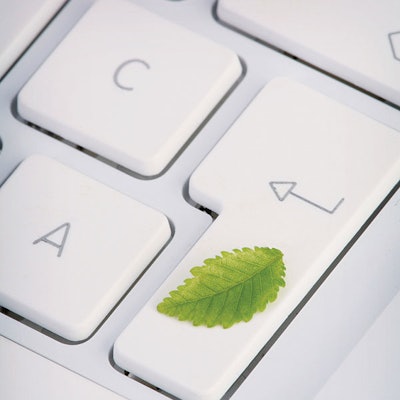 The considerable attention to global warming, coupled with an increasing focus on energy efficiency and cost have laid the groundwork for an emerging carbon management market. That's according to a new study by Pike Research, "Carbon Management Software and Services: Business Drivers, Policy Issues, Enterprise Adoption Patterns,
Competitive Landscape, and Market Forecasts."
While Pike says carbon management is a relatively small and nascent market—Pike estimates it will reach more than $380 million worldwide in 2009 in terms of spending for software and external services—it is a rapidly growing market. This market is forecast to experience an aggressive 40.2% CAGR through 2017. Between 2009 and 2010 Pike Research believes that the carbon management software and services market will grow by as much as 73% on a global basis.
There are many factors contributing to this robust growth rate, Pike notes, but the increasingly tough regulatory environment with respect to GHG emissions has had a significant impact. During the last couple of years, the demand for carbon management has been driven by a slew of different regulations requiring organizations to reduce their carbon footprint. In particular, this has been the case for most of the advanced economies in Western Europe and Asia Pacific. Although North America has been lagging other nations, it is quickly catching up.
Practically every industry sector is affected in varying degrees by the different market forces, but the energy, manufacturing, government, and retail sectors have so far experienced most pressure to adopt carbon management, especially from a regulatory, supply chain, brand equity, and cost efficiency standpoint.
New programs available for packaging businesses
In the packaging industry, companies and services have seemingly sprung up overnight to assist packagers in assessing their carbon footprint and sustainability initiatives. While some are packaging-centric, others are applicable to a range of businesses.
A sampling of some of products debuting of late include:
• The Sustainable Packaging Coalition's COMPASS software, created to help packaging designers make more informed material selections early in the development process.
• CA ecoSoftware from CA, Inc., which is designed to help enterprises manage the implementation, progress, and outcomes of global sustainability initiatives more effectively. The products include CA ecoGovernance 1.5, a carbon and sustainability management solution, and CA ecoMeter 1.5, an operational energy management solution.
• PIQET, the Packaging Impact Quick Evaluation Tool, developed by the Centre for Design in Australia through its association with the Sustainable Packaging Alliance, is a rapid life-cycle assessment-based tool that evaluates environmental impacts of packaging systems throughout the life cycle.
• The ICON-SCM Supply Chain Planning (SCP) solution from ICON-SMC, which provides emission planning capabilities. The new CO2 Planning feature is said to help customers "leave less of a carbon footprint with their supply chain and logistics operations."
• Sustainable Minds 1.0 from Sustainable Minds uses the life-cycle assessment of materials to determine the potential environmental and human health impacts of existing or new products.
Learn more about what the packaging community has to say about some of these carbon management/LCA systems.

greenerpackage.com/node/2180