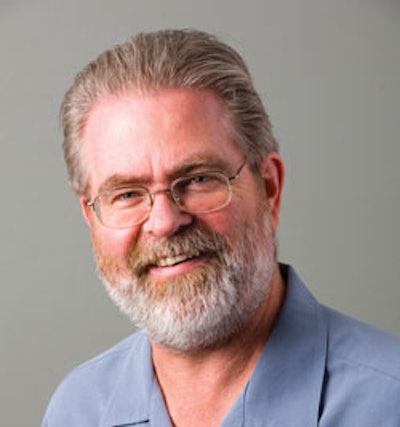 The ones that introduce true equipment innovation. The ones that make important contributions to sustainable packaging. The ones whose breakthroughs in barrier technology enhance food safety. The ones whose enlightened leadership boosts educational opportunities so that the next generation of workers can keep America competitive in our increasingly global marketplace.
As we got to thinking about these fine folk on the supply side, our Leadership in Packaging program started to germinate. It got a big boost every time we talked with readers who emphasized the vital importance of their supplier partnerships. Before long, some of these same readers were asking why Packaging World didn't have some kind of supplier recognition program. We realized they were onto something, and so it was that our Leadership in Packaging program was born.
If you turn to page 93, you'll find everything you need to know about how to participate in the Leadership in Packaging program. It's a nine-month reader-engagement concept, and it depends heavily on the participation of everyone who reads Packaging World.
While this program is not a comprehensive listing of all packaging suppliers, it represents a mix of leading packaging suppliers who have chosen to participate in our Leadership program. We're grateful for their support. Over the next few months, you'll have the opportunity to review the profiles and background on these leading suppliers. You're invited—nay, encouraged—to send in your nomination (one per category) for the packaging supplier that best exemplifies leadership and a commitment to excellence. On our Leadership site, we'll have a real-time indication of who's racking up the most votes, so be sure to keep tabs. And tell your colleagues about the program. You can be certain the nominees will.
Cast your vote by category at www.packworld.com/leadership. Your votes will be tallied over the next nine months (voting ends October 1, 2010), and each category winner will be recognized prior to Pack Expo 2010 and in the December 2010 issue of Packaging World.
By the way, we'd like to thank our good friend Scott McCafferty at WTWH Media, publishers of Design World, for his counsel and support as we set out to launch our first Leadership in Packaging program. Design World was the first in its field with the launch of their successful Leadership in Engineering program a couple of years ago. Their premise is that "leadership is measurable." We happen to agree, and we think it's every bit as measurable in the packaging space as it is in the engineering space. It's our hope that our annual leadership recognition program will help spur innovation throughout the packaging community as we head into 2010.
Speaking of 2010, we and the entire Packaging World team wish you the very best for the New Year.