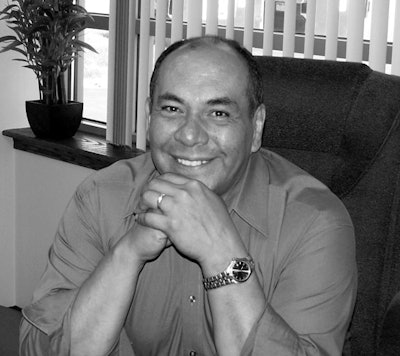 Some in the audience seemed surprised when I referred to sustainable packaging as the ultimate tiebreaker in today and tomorrow's business world.
I am sure some of them thought I was overstating sustainability's importance, and I admit to being rather passionate about "going green." But my comment was not at all emotional in concept or purpose. Here are some areas to reflect on as you consider whether sustainability should have a place in your contract packaging decision-making.
Who is your competitor?
Today, our primary competitor is not always down the street or across town; it may well be overseas. Many companies around the world are capable of providing the same product or service we do, often at a lower price, thanks to their substantially lower labor cost.
Even though the U.S. dollar is now extremely weak, competitive pressure from overseas remains strong. When the dollar inevitably strengthens, how will we compete if we do so purely on the basis of price?
Is your business secure?
Those of us in the packaging industry noticed, but didn't necessarily feel threatened, when we saw manufacturing slowly moving offshore. Then we saw packaging operations relocating overseas, and we feared that materials would soon follow, and it did.
I still believe there are a handful of industries that are less vulnerable because they cannot be as easily or quickly moved to foreign countries. However, now we are starting to see even once-secure industries like food and pharmaceuticals being packaged and even manufactured in places we never before imagined.
Green makes a difference
Globally or domestically, let's assume that your price (not necessarily your cost), quality, and delivery more or less equal that of a competitor. Who will get the order in today's competitive market? I am convinced the "greener" product or company stands a much better chance for success.
Are your domestic competitors using green as a selling point? Will countries overseas eventually be as green as the United States is? Absolutely, but it may take decades for some countries to catch up because of issues of acceptance and implementation, and in some cases, the absence of environmental regulations and standards.
I offer the following suggestions for anyone considering whether to introduce or elevate sustainability initiatives into their packaging processes.
1. Understand that the shift to green is generational and is not going to reverse itself.
2. Realize that your domestic competitors already might be operating ahead of you in their green initiative.
3. Acknowledge that your foreign competitors will eventually wake up and catch up if you do not continue to progress on your own sustainability efforts.
Long before today's very green Generation Y knew Paul Newman as a maker of tasty salad dressings, he starred in the classic movie "Butch Cassidy and the Sundance Kid." One of my favorite lines from that movie is "Good. For a moment there, I thought we were in trouble." It reminds me that no matter how bad things may appear, they can get worse.
That is certainly true of this new, unstoppable green trend we are all experiencing. I realize some see sustainability as a threat to their businesses, but I believe it also provides opportunity. We have watched the packaging industry deteriorate into a commodity- and price-focused business, but in green I see tremendous opportunity to create a real and marketable difference.
Say hello to Dennis Salazar, Contract Packaging magazine's new writer on all things sustainability, which is emerging as a "hot" area in contract packaging. His column, which debuts in this issue, will appear exclusively in each issue of the magazine. Salazar, president of Salazar Packaging Inc., Plainfield, IL, combines passion with profession as one of the foremost writers on packaging sustainability. Have a question or topic you'd like to see him tackle in a future column? Please contact Salazar at dennis@salazarpackaging.com.
Companies in this article
Videos from Universal Labeling Systems, Inc.