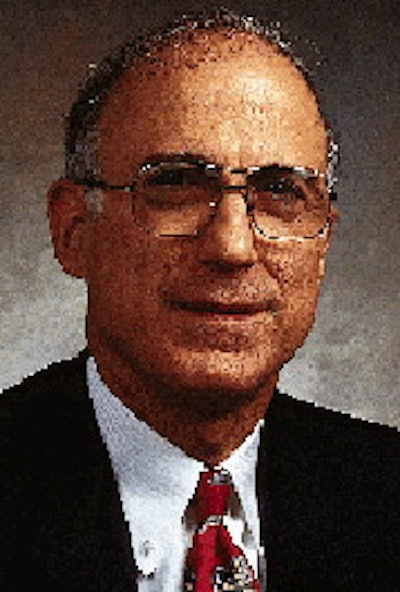 Members of the Packaging Education Forum have elected four packaging professionals to the Packaging Hall of Fame. The four will be formally inducted as members at the Forum's 1998 Packaging Leader of the Year Benefit Banquet, to be held November 10 at the Hotel Intercontinental in Chicago.
Also at the banquet, Sealed Air Corp. will be honored as Packaging Leader of the Year. Accepting the award for Sealed Air will be William V. Hickey, company president and chief operating officer.
The 1998 inductees into the Packaging Hall of Fame are James L. Chestnutt, Joseph J. Grygny, Pierre J. Louis and Robert A. Luciano.
Currently president of Packaging Consultants, Inc., Chestnutt is a former lifetime packaging professional with R.J. Reynolds and its predecessor organizations.
Grygny, CPP, president of J.G. Consulting, and senior partner with the Midwest Packaging Consultants, is director of the Molded Pulp Environmental Packaging Assn. and a member of the faculty advisory board of the School of Packaging at the University of Wisconsin-Stout.
Pierre J. Louis, former general secretary of the World Packaging Organization, has served for many years as the primary packaging link between the U.S. and Western Europe. He was the driving force behind the WorldStar Packaging Awards, and he edited and published European Packaging News.
Luciano, P.E., CPP, chief executive officer of Luciano Packaging Technologies, has more than 40 years of experience as a packaging engineer, equipment designer and consulting engineer. He has taught numerous courses on packaging machinery at New York U., Rutgers and through IoPP.
Companies in this article