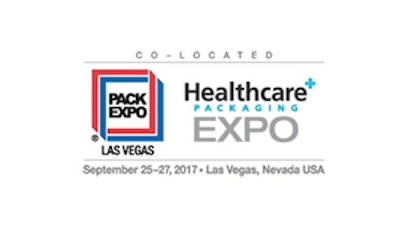 Company subject-matter specialists will provide real-world examples of how OEMs can use smart machines, remote monitoring, and other innovative technologies today to transform and optimize their customers' operations and grow their own businesses.

The three Rockwell Automation presentations will be held at the Innovation Stage (C-1049) and include the following topics:

Independent Cart Technology – Changing the Way Customers View Packaging Automation
Sept. 25, 2 p.m.
Hear how OEMs can use independent cart technology, which offers faster changeover times and increased machine flexibility, to help their customers gain shorter production runs and meet changing consumer needs. Neil Bentley, product marketing manager for MagneMotion, a Rockwell Automation company, will highlight success stories that illustrate how the innovative technology can help increase production and decrease costs.

Building a Smarter Machine
Sept. 26, 10 a.m.
Learn about building smart machines that easily integrate into facilities, give operators access to actionable production information, and enable agile reaction to changing market demands. Steve Mulder, OEM packaging segment leader — North America for Rockwell Automation, will discuss how leading machine and equipment builders are capitalizing on this opportunity today.

Remote Monitoring –Adding Value to Your Machine Offering
Sept. 26, 3 p.m.
Learn how to use remote monitoring to create new revenue streams, improve service delivery, strengthen collaboration with customers, and more. Doug Weber, connected services engineering manager for Rockwell Automation, will address considerations for safely implementing these new technologies into machines and equipment while keeping security risks in check.

"As end users pursue a smart manufacturing strategy in their operations, machine and equipment builders are looking to contribute" said Mulder. "Our subject-matter specialists presenting at PACK EXPO Las Vegas will outline how OEMs can design and deliver smart machines that support their customers' goals — and as a result, strengthen their customer relationships and bring new business opportunities."

To learn more about participation by Rockwell Automation at the event, please click here.
Companies in this article