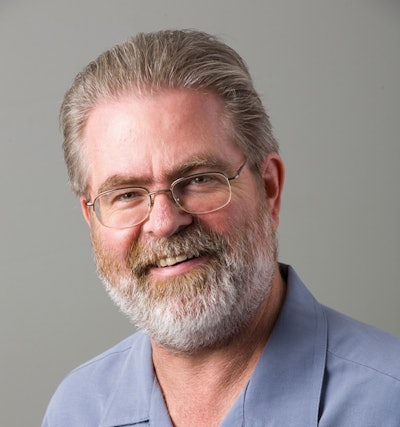 Which is why I so thoroughly enjoyed attending the May 12 meeting of PMMI's Business Intelligence Committee in Chicago. This group, 29-strong and currently chaired by Alan Shuhaibar of BellatRx Inc., is the driving force behind a wide variety of studies on topics ranging from retail ready packaging to trends in robotics to an e-commerce market assessment.
"The topics are pretty wide ranging," says Paula Feldman, Director of Business Intelligence at PMMI. "We have reports on just about any of the industries where packaging plays a role, including food, beverage, pharmaceutical, personal care, durable goods, non-durables, and so on. We also touch on things like the after-market landscape or service issues and expectations."
Predictably enough, the Business Intelligence Committee exists to make PMMI members stronger, an objective stated clearly enough in the committee's mission statement: "Delivering actionable business intelligence to strengthen our members' global competitive advantage." But in the past 12 months or so, committee members began to think that these studies could serve a broader range of readers, maybe even the entire packaging community.
And so began a series of discussions about what might be the best way to raise awareness that the studies exist. Just as those discussions were getting underway, PMMI purchased this magazine and our affiliated titles, renaming us PMMI Media Group (PMG) in the process. It didn't take long for the Business Intelligence Committee to recognize that PMG is a communications network uniquely suited to not only broadcast the availability of their excellent studies but also to carry some of the nuggets of actionable data contained in them.
Be on the lookout for this new content component in our editorial coverage as we go forward. I like to think of it as content augmentation. For example, if we're working on an in-plant case history about a packaging line for a personal care product, we're now in a position to augment that coverage with a reference to or an infographic from "Personal Care Market Assessment Report 2015." So the reader not only learns about the specific personal care product and company being covered in the case history but also learns a factoid about the broader personal care market in general. It's all about context, insight, and awareness of trends. I'm delighted at the prospect of being able to augment our editorial content in this way. We'll also provide a URL to which readers can go if they want to have access to the complete study. (No, the studies are not free.)
Another piece of information I gleaned from the May 12 committee meeting was more of a reminder than a discovery: A comprehensive list of all the studies available from the BI Committee is available at www.pmmi.org/research. One that I find especially intriguing is the "Top to Top Summit 2015 Report." It covers eight key points concerning the packaging and processing arena that were discussed this past March when PMMI's board and operations executives from key CPGs met in St. Petersburg, FL. Topics include performance data, operator training, and managing regulatory and food safety requirements.
A final word on the activities of the BI Committee. Every year they commission four or five new studies. Consider this your invitation to recommend topics they should be looking at. Just send your ideas to me and I'll happily pass them along.
Companies in this article