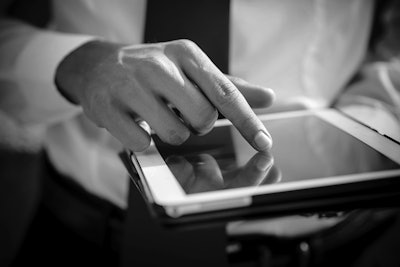 ZSpine Orthopaedic Products, LLC specializes in providing surgical orthopedic implants for active and healthy lifestyles. It is a woman and minority-owned company.
LaMaster Medical Inc. provides orthopedic products to surgeons in the Southeast.
Both companies are now clients of Medical Tracking Solutions, Inc., makers of iTraycer, an inventory management system that provides real-time tracking of medical devices and biologics—visible by part, lot, and serial numbers—from manufacturer to patient.
"As a start-up medical device manufacturer, managing inventory costs and increasing sales are our two biggest concerns," says Cathy Lightbourn, Vice President and Chief Operating Officer at ZSpine. "iTraycer's ability to deliver broad visibility to our inventory utilization helps us manage our investments as we grow. And, the mobile application gives our reps a robust yet simple communication tool to use while in the field."
LaMaster Medical Founder Jeff LaMaster says, "We provide the best network of orthopedic manufacturers along with the most professional sales expertise and customer service available in the industry. But, our ultimate goal is to help surgeons get their patients back to a healthy and active lifestyle. iTraycer enables our sales reps to order and track products to ensure that we deliver for each and every surgery."
"We are excited to work with our two new customers, ZSpine and LaMaster Medical. Both are great examples of start-up companies that believe in the importance of driving change in the medical device space," says Stephen D. Bradley, Chief Executive Officer of MTS.
At MTS, we want to provide every company with access to our industry-disrupting technology, not just the largest and most powerful. Our software eliminates cost, and the more companies we can help, the greater financial impact we can have on the medical device industry as a whole."