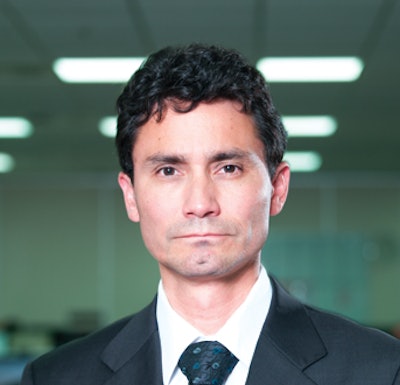 Packaging World:
Tell us about Fisher Clinical Services.
Alex Guillen:
Fisher Clinical Services has focused on the unique nuances of clinical trials for more than 25 years through its packaging and labeling (blinded and open label); storage, handling and distribution of ambient and cold chain clinical trial materials; import/export services (including Importer of Record capability in more than 25 countries); comparator sourcing and ancillary supplies sourcing; all the way through to returns and destruction of supplies. Our clients range from innovative biotech start-ups to the largest multinational pharmaceutical and biotech companies.
How do you differentiate clinical trials packaging vs commercial packaging?
Clinical trials packaging normally considers the blinding element, something not factored into commercial packaging. Another major difference is in the logistics and timing to get a drug to the patient. Commercial drug distribution can take weeks or months, while clinical trials can be in hours. In terms of packaging, one major change has been the increased demand for reusable shippers to distribute clinical supplies globally. The ultimate goal here is to reduce waste.
What regulatory challenges exist today for Fisher's clinical trials customers?
One of the major challenges is that regulations and guidelines are sometimes open to interpretation in individual countries. This is why it is important to manage this and understand the local requirements, and when necessary to educate local regulatory bodies on processes followed in other countries/regions.
What are the challenges with biologics and combination products?
The complexity of larger-molecule biologics and drug-device combinations leaves less room for error when handling investigational medical products (IMPs). In response, Fisher Clinical Services has invested in its cold chain capabilities globally. New innovations such as cell therapy and regenerative medicine bring additional challenges, from the handling of extreme cryonic temperatures of -194°C to the management of complex reverse logistics of samples from patients to labs and back again.
As treatment developments and technologies advance, how does Fisher Clinical Services work with customers when it comes to cost reduction efforts?
The company assists customers in three ways: First, on their choice of shippers that are appropriate for the product, the right route, and transport time. Selection guidance is needed to prevent use of over-engineered shippers. Second, advice is given on using reusable shippers when possible to reduce the amount of waste and help reduce cost. The company also recommends considering the proper reverse logistics to reduce the carbon footprint of a shipper. Note that the return journey may add energy and environmental expense that increase the total cost compared to single-use packaging. Third, the company works with clients to reduce expense by optimizing the couriers used based on performance data and cost in each country or across countries.
Companies in this article