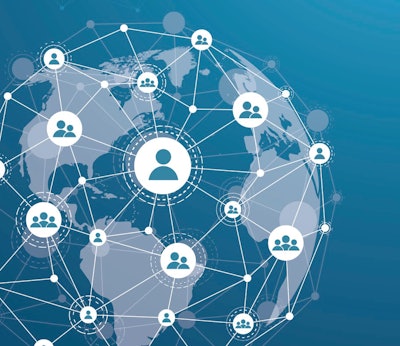 The OpX work product, the Factory Acceptance Test (FAT), is critical to verifying equipment operability prior to leaving the supplier's factory. Now this test can be run digitally to conform with COVID-19 regulations as the virtual FATs (vFAT), which was released earlier this summer.
Ways to run more effective and efficient vFATs include: using the vFAT checklist, planning a proper timetable, using pre-FATs and Site Acceptance Testing (SAT), having an OEM employee put themselves into the mindset of the CPG, involving experts that usually would not attend an in-person FAT, making additional efforts to involve all those attending the vFAT, and ensuring the right audiovisual technology is in place.
The vFAT checklist
One element of the FAT is the checklist, designed as a framework for the planning, criteria, and testing of equipment. On the OpX website, it is an easy-to-access download to ensure everyone has access.
At the panel held by PMMI, The Association for Packaging and Processing Technologies, on the vFAT OpX work product early this Fall, all the panelists agree that the checklist is an important key in the FAT process.
It should be introduced early on, even before the Request for Proposal (RFP)–which provides a common, systematic thought process to enable clarity and understanding of capital project requirements–so that all parties are aware of equipment requirements and expectations and can refer back to the checklist as internal documentation during the building process.
---
See it Live at PACK EXPO Connects Nov. 9-13: Chain-Vey Clean-In-Place (CIP) Overview, by Modern Process Equipment Corporation. Preview the Showroom Here.
---
It can also be used to validate the equipment performance for a Site Acceptance Test (SAT) process which takes place at the user's site before installation as a continuation of functionality verification.
This way, several conversations can follow about how best to approach and plan for technical difficulties and create a timetable–which usually has to double the time that an in-person FAT would take.
"The checklist should not be skipped, even if you are restricted on time," says Lanel Menezes, business manager for Safeline X-Ray at Mettler-Toledo. "It also helps new team members effectively onboard." Changeover processes can be recorded and serve as reference and training tools. Safety factors can also be included in changeovers for CPG operators to overcome their learning curve in completing the same process
---
Check Out our Three Ways the OpX Leadership Network Can Benefit Your Business testimonial video.
---
The vFAT timetable
Where an FAT might normally take 8- to 10-hour days, a couple of which take place at the OEM facility, a virtual FAT will take longer.
Schedule 4 to 5 hours max per day. This is easier for individuals to handle while sitting in front of a screen.
Develop a schedule, with sections for worker safety, food safety, etc.
The FAT team should look for ways to be creative and keep the customer's attention.
Incorporate plenty of breaks to keep customers and the OEM team fresh. Make sure they're participating and engaging.
Changeovers to SAT and pre-FATs
Panelist Randy Cotton, Senior Project Engineer with the cut division of J.M. Smucker, shares that his company completed a vFAT the previous week. Many performance items, he says, whether they were quality checks, machine operation performance, or even testing—such as mean time to recovery testing—were moved to a site acceptance testing.
Cotton notes that numerous functions covered during an FAT could be pushed into a pre-virtual FAT environment, and done offline ahead of time in order to maximize the effectiveness of the vFAT timetable. This allowed the company to require documentation up front or request videos and pictures of specific functions and motions of the machine being demonstrated to be watched offline.
Using a Microsoft snipping tool, J.M. Smucker could grab frames of a video, highlight areas where they had questions or saw noncompliance, and then exchange that information ahead of time with the OEM.
Smithfield Food's Director of Equipment Engineering and Process Engineering, James Couch, also comments that items that can't normally be accomplished during an FAT get converted to an SAT, such as vacuum and gas monitoring.
---
Learn how to safely use remote monitoring during the COVID-19 pandemic here.
---
Tips on how to best run a vFAT
A vFat can be held with just a few iPhones and a laptop, but for more information on what other companies have done, refer to the 'Audiovisual Technology Used in vFATs' sidebar.
Virtual FATs can be done for both standard and customized equipment–where a simple video would suffice for standard equipment, customized equipment and technology that are relatively new to the customer can undergo an in-depth vFAT.
Have an OEM employee put themselves into the mindset of the CPG customer, to consider such things as the kinds of operators the CPG has and what the weight considerations are for the machine.
Bring experts in that normally would not assist in an in-person FAT, such as the general manager of the facility, or the staff that will be interacting with the equipment–from operators to technical staff.
Make additional efforts to keep involvement active. Everyone that attends an onsite FAT is assigned specific responsibilities, such as specific FAT checklist items to interface with the OEM about.
Create a vFAT 'toolbox', with items that would have been carried into an onsite FAT, such as decibel meters for meeting OSHA requirements, infrared cameras to identify hotspots, but also iPhones, iPads, and GoPro cameras.
Final thoughts from the panelists
"I think it's important just to be flexible in this process. When we started out, we put together multiple contingency plans based on how the pandemic would progress. I think we ultimately ended up on plan C or D for our virtual FAT," says J.M. Smucker's Cotton.
"Just having the tools available now, I think this is going to be a process that goes on well into the future. I think people are becoming more comfortable with a video FAT process. It might reduce some travel time and expenses, so those resources can be put someplace else," says Brian McCann, the Global Accounts Manager at Polypack.
"Once the virtual FAT is complete, spend about another 10-15 minutes communicating about how the actual vFAT went. What are the things that we could have improved on? What are the things we did well? Spend time optimizing the process, so in the future, you have an even better experience," says Menezes from Mettler-Toledo.
"The virtual FAT has moved us into an arena now that we didn't foresee and hadn't planned for, but which will become part of our arsenal going forward. I don't see the virtual FAT process ever ending. We may, at some point in the future still do the boots on the ground with our project manager and subject matter experts, but the value that the vFAT brings to the people in the plant where this equipment's going is invaluable," says Smithfield Food's Couch.
---
See it Live at PACK EXPO Connects Nov. 9-13: Bulk Container Discharging for Hygienic and Sanitary Applications, by National Bulk Equipment, Inc. Preview the Showroom Here.

---
Other articles you may be interested in:
Factory Plants and Offices Coming Out of COVID-19
Associations Lining Up to Support PACK EXPO Connects
PMMI Receives DoC Market Development Cooperator Program Award
Companies in this article