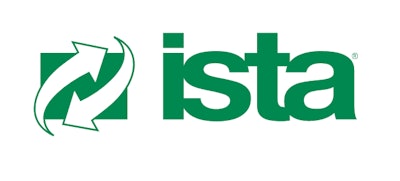 Glass breaks. And glass cartridges used in pharmaceutical applications to make auto-injector pens are no exception. A new study reveals cushioned packaging can all but eliminate damage that leads to defects, says Paul Harber of Parenteral Supply Chain, LLC. The study was conducted for an anonymous client and presented at ISTA TempPack in Denver, May 13-15 for pharmaceutical professionals in charge of the supply chain.
The life cycle of a glass cartridge used for this combination product for diabetes patients goes through eleven steps. The glass starts as "cane," long four-foot tubes of uncut glass made with the diameter of a pen. This cane will be scored and cut into 1 ½-inch vials with a stopper at one end, the other end open waiting to be filled and sealed. Heat polishing of the scored ends, while necessary, can lead to breaks and scuffing defects.
These cartridges get shipped from converter to fill site to finishing site and are moved within a facility from station to station. Glass to glass contact is a given in many process steps. This study was intended to evaluate the reduction in vibration energy on an air ride trailer in order to reduce damages from glass on glass contact. Most manufacture's have spent a lot of time and money to reduce breakage once the glass has been delivered. Many of the following process steps have instances of glass to glass contact.
Converter ships to fill site
Inspected
Washed
Sterilized
Filled and bulk repacked
Transferred from fill site to finishing site
Inspected
Labeled
Assembled
Packaged and delivered
Patient Use
There are plenty of opportunities for the cartridges to experience vibration and shock. Typically, a pallet of unfilled glass cartridges is worth a dime each or about $10,000 per pallet. Once filled, that same pallet of filled cartridges could go for well over one million dollars.
Breakage occurs when cartridge overhang of the flame polished edges come into contact with one another. Traditionally, cartridges are shipped and stored in reusable "white boxes" which have been in use for decades. Three hundred thirty cartridges to a box, three hundred boxes per pallet. Standard loss rate from transport damage ranges between 100-150 ppm.
While the little chips on the lip of the cartridge occur during shipping and are discarded, the cosmetic scuffing provides a weak point on the glass surface and are the source of costly (from manufacturer viewpoint) and critical (from patient viewpoint) cracks in the cartridge later on in its life cycle.
If these small defects, caused by vibration and shock, could be eliminated, the majority of failed cartridges could be eliminated.
Initial tests using an air ride trailer revealed that 78% of damage occurred in the top five players on the pallet. And within each white box, cartridges on outer wall of white box failed more often than cartridges on the interior of the 330-cartridge white box configuration.
Harber introduced a dampening panel, a sandwich made out of two sheets of food-grade HDPE with a viscoelastic cushioning material in the center. The single 1.5-inch thick panel was added to the bottom of the pallet, virtually eliminating most vibration.
A test was run in a trailer with identical pallets--one containing the cushioning and one without. Field test results of inspection of 100% of the cartridges revealed the dampening cushion lowered energy in the top layers of the pallet—the problem zone where most breakage starts.
Damage went from 150 ppm to 0. Scratches or scuffing went from 85% to less than 10% on pallet with vibration dampening panel. The process did not require any substantial process change to pack out. Similar results with robot loading of cartridges prevented glass-to-glass contact at the expense of specialized cases that reduced the truckload volumes.
The solution has not been implemented, but the results of the test are pretty clear. Note, the white boxes are integrated into the process, from loading and unloading of glass to holding the filled cartridges for further shipment to the device assembly site. The single foam sheet does not replace the white box pallet configuration.
ISTA's Omni-Channel Packaging Strategies Conference will take place in Chicago, Oct. 2-3.