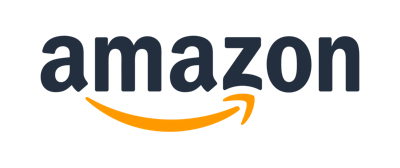 Amazon expanded its Frustration-Free Packaging (FFP) incentive program in the U.S. to include the largest-sized Sortable Amazon Standard Identification Numbers (ASINs) from 6 x 4 x 0.375 ins. The company is also offering new incentives for Non-Sortable ASINs from 18 x 14 x 8 ins. The expansion of the incentive program in Europe will follow in the upcoming months.
"After the success of our initial incentive program in 2019, I'm thrilled to announce the Frustration Free Packaging Program's incentive expansion, launching this year, 2021, in both North America and Europe," says Sabrina Burkhardt, Customer Packaging Experience (CPEX) Lab Manager, Amazon during a June 15th webinar hosted by ISTA, the International Safe Transit Association, and attended by Packaging World. "This will be a new incentive program with expansion to smaller eligible product size, a minimum of 80 cubic inches, or five pounds in weight. Larger sized products that were eligible for our earlier 2019 incentive program will continue to be eligible for this program with the objective of maintaining or reducing packaging size, or moving up in certification status, for example from SIOC to FFP."
This incentive program is time-bounded from Oct. 1, 2021, to December 31st, 2022, so that the earlier vendors can certify and ship their SIOC and FFP units to Amazon's network, the greater the opportunity to further inspire packaging waste reduction. The incentives rate is based on a linear model where the incentive increases as the packaging total volume is reduced.
Since 2015, Amazon has reduced the weight of outbound packaging by 36% and eliminated more than 1 million tons of packaging material, the equivalent of 2 billion shipping boxes. Now, under the expanded program, between October 1, 2021 and December 31, 2022, newly certified Frustration-Free Packaging (FFP) that maintain or reduce volume will be eligible for incentives ranging from $0.08 - $6.49 per unit. Amazon determines the incentive amount by whether the package meets FFP requirements, and overall volume reduction from the existing package size.
---
| | |
| --- | --- |
| | Read more on a case study, highlighted in the June 15th ISTA-hosted Amazon webinar, in which stemware brand Lenox takes the Frustration-Free Packaging route to improved performance and limited packaging volume. |
---
FFP Expansion, According to Amazon
The expansion of the program helps to elevate the customer experience, vendor experience, continue to drive sustainability improvements, and aligns with Amazon's sustainability goals, the company says.
Amazon is continuously expanding its Frustration-Free Packaging (FFP) programs by collaborating with Vendors around the world to grow the proportion of packaging that is easy-to-open, 100% recyclable, and that can be shipped without adding Amazon protective packaging.
The program also highlights how e-commerce creates a unique opportunity for brands to eliminate 'curb appeal' packaging waste inherent in the process of selling products in a brick-and-mortar environment.
On top of the incentives, the FFP program includes the following vendor benefits:
· Enhance brand equity by meeting customers' requests for less packaging
· Contribute to vendors' own sustainability goals
· Lower packaging and inbound transportation costs
· Lower damage rates and fewer returns
The dedicated Amazon packaging website offers step-by-step instructions for the FFP/SIOC certification process, a new incentive calculator, case studies, and many other resources.
As a founding member of The Climate Pledge, we are working toward meeting our commitment to be net zero carbon across our business by 2040, 10 years ahead of the Paris Agreement.
Companies in this article