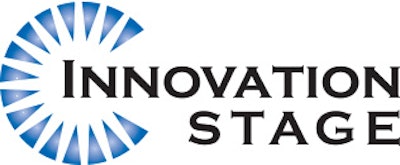 The following is a transcription of an Innovation Stage presented Wednesday afternoon, November 11, during PACXK EXPO Connects. Watch the discussion here until March 31.
Hello, my name is Lisa Carlson and I'm a director of insights to innovation for Georgia Pacific Packaging and Cellulous. Today I am joined by Marie Heath, our director of supply chain, and we are both recording from here in Atlanta, Georgia. If you have any questions throughout this session, please feel free to use the chat box, to connect with me and Marie. We appreciate you tuning into join us as we take a look at the impacts of COVID-19 on the state of e-commerce, some of the challenges it has posed on supporting supply chains and begin to frame up what that could mean for your packaging for today, and in the future. To set the stage, I would like to take us back to 2019, a year when things were seemingly much less complicated. In 2019, e-commerce represented 10.7% of total US retail spending, over $585 billion, of which Amazon represented approximately 37.7% of the market share. From a growth standpoint, e-commerce was being led primarily by food and beverage, consumer goods and the health, beauty and wellness product categories.
Many traditional brick and mortar retailers had created online e-commerce offerings to satisfy a small, but growing percent of their customer base, looking to engage online rather than in-person. Direct brands, those brands who are digital natives and started with e-commerce at the center of their business models, leverage their maniacal focus on the consumer experience to continue to drive disruption across all product categories, from apparel and fashion, to home and appliances. However, for many traditional businesses, given the relatively small percent of total sales that e-commerce represented, the e-commerce sales channel was less than a sub-optimized state with high costs, fractured fulfillment models and fragmented consumer experiences. As we will all remember for a long time to come, on March 11th, 2020, the World Health Organization, officially characterized COVID-19 as a pandemic. The shock to global economies in the businesses, supply chains and consumers that drive them is one that we will feel for many years to come.
At a time when a global pandemic constrains the world, PACK EXPO Connects is bringing the industry together in record numbers this week with over 17,000 attendees as of Wednesday and more registering every day. Over 700 committed exhibitors are driving the event, taking advantage of every aspect of a completely new interactive platform.
Arguably, one of the most heavily impacted facets of the economy was and remains today the e-commerce sales channel. In just four months e-commerce grew to represent 16.1% of total US retail spending. Underlying trends that were accelerated in the e-commerce space due to COVID included growth in the total addressable market for e-commerce and thus new customer acquisition. And these were driven by an increase in digital connectivity across generations, as digital holdouts, especially older generations were forced to adopt some increased level of digital connectivity to stay connected during quarantine and to fulfill basic needs such as groceries and filling prescriptions. In addition, online retailers adopting alternative financing methods such as buy now, pay later increased financial accessibility to both large and small ticket items across socio economic divides within e-commerce, but traditional product categories seemingly lost their defining attributes and became known solely as essential or non-essential with some essential products growing at unprecedented rates in modern retail history. Traditional brick and mortar retailers were challenged to engage with their customer base in an entirely new manner, both online and in-person.
Join us as we look at a brilliant eCommerce solution for highly breakable stemware on Friday's Jumpstart Program during PACK EXPO Connects.
From a consumer experience perspective, many traditional brands seem to have adopted a renewed vigor in creating a true omni-channel experience for consumers moving forward. What previously represented a small portion of e-commerce sales for many businesses became a lifeline. Subsequently, we have seen businesses taking a hard look at their supply chains to redefine what good looks like in the post COVID world. So where does that leave us as we move into the next normal of e-commerce? While the future is unknown and unknowable, we can look to some of these underlying trends that were greatly accelerated by COVID to help us frame up where we are going. Some projections have e-commerce continuing to grow off the new baseline established during COVID with this year's online holiday sales projected to increase 25 to 30% year over year. The prolonged period associated with COVID has enabled consumers to fundamentally adapt their shopping routines to the convenience of e-commerce, from getting groceries delivered by a third party app, to buying materials for home renovation projects online and picking up their order at the retailers curbside, as easy as if they were driving through at a fast food restaurant.
While essential and non-essential terms have already started to fade, the product categories and retailers that carried essential products were forced to rapidly experiment, test and deploy new offerings to support the burst in e-commerce demand, redefining near-term consumer expectations. While economies continue to reopen, the role of traditional brick and mortar engagement has significantly shifted for the consumer experience. Consumers will continue to reward retailers and brands focused on experiential in-person engagement that helps bridge the gap between the digital and physical shopping. The push versus pull purchase dynamic paired with increased competition drives demand volatility across retailers that challenges the foundation of lean supply chain. E-commerce further shifts the purchase power from retailers and brands into the hands of consumers. With increasing competition, now more than ever, to win in e-commerce is to win with consumer experience.
Differentiation in the e-commerce channel is one that can be a costly undertaking and quickly commoditized by competitors. A few examples of this include free and expedited shipping and returns, special shopping days, such as Amazon's Prime Day, Target's Deal Days and Walmart's Big Save Event, advanced digital engagement from easy checkout with digital wallets, to trying on products digitally. As online retailers become more advanced in understanding these shifts and consumer expectations, the true challenge becomes how to cost-effectively deliver. I'm going to turn it over to Marie to share a bit more on the impact of e-commerce on the supply chain and delivering those solutions.
Marie Heath:
Thanks Lisa. Hello everyone. My name is Marie Heath and I'm the director of customer supply chain at Georgia Pacific. So let's talk a little bit about how COVID-19 and consumer shift to e-commerce have impacted us from a supply chain perspective. Let's first talk about real estate and distribution network strategies. When we think of a distribution network, most of us envision large regional distribution centers that are strategically placed in densely populated regions of the country. These large locations are high in volume and generally support deliveries across a large geography. Maybe there are three or four locations nationwide. However, as Lisa mentioned, COVID-19 and the rapidly expanding e-commerce channel, isn't just changing the way we live, it's also forcing significant changes across the supply chain. The era when warehouses and distribution centers were designed to simply meet the demand created by sales for retailers has evolved into a complex technological infrastructure servicing today's rapidly expanding e-commerce space.
The market has shifted as retailers changed the way they use real estate. State ordered closures have led to traditional storefront retailers buying warehouse properties. And sellers who have closed their brick and mortar locations are shopping for additional warehouse space for overflow storage. The combination of these shifts and strategies are further boosting the already high demands for industrial real estate. At the same time, uncertainty around availability of necessities has created volatility and demand for many companies, which in some cases is forcing them to hold more inventory to accommodate the unpredictable needs of the consumer. While some say the pandemic has caused the industrial real estate market to go soft, the shift to consumer buying moving to e-commerce has instead created a frenzy of industrial real estate purchases as more retailers are pivoting to e-commerce and revisiting supply chains in order to fight for survival, while brick and mortar retail remain stagnant.
With more customers shopping online, one of the biggest changes in consumer expectations comes in the form of next day delivery. In order to keep up with this trend in demand, retailers have begun utilizing storage for online fulfillment. They're now reserving floor space for order staging areas and reallocating store labor to online order fulfillment. E-commerce companies are also beginning to take advantage of vacated mall complexes and repurposing them for regional fulfillment, especially in dense urban areas. With this shift in behavior, we must continue to adopt an adapted network strategy. One that focuses more on customer experience rather than just the bottom line. Given the growing number of smaller regional fulfillment centers, transportation companies are also working to adjust their behaviors. While heavy duty truck sales continue to climb as they have for decades, medium duty sales are not just rising, they're skyrocketing. Carriers are also beginning to rethink tractor purchases, opting for fewer full-size sleepers, as the trucking business is becoming more short haul oriented than ever before.
While the length of haul has continued to gradually decline over the past several years, the pandemic has more than doubled hauls under a hundred miles. Alternatively, long haul trips over a thousand miles have declined by 10% requiring carriers to rethink not just their equipment, but also their pricing strategies. And let's not forget about reverse logistics, which has also become an increasingly important part of the supply chain. Recent trends and purchases show a return rate of about 30% of online sales versus about 8% for brick and mortar locations. This shift is also enhancing the need for reasonable packaging used for product returns, which Lisa will discuss in more detail later. With this increase in trucks on the road, whether to end consumers, smaller fulfillment centers or load supporting consumer returns, concerns around carbon emissions and sustainability continue to grow.
Many companies have begun investing heavily in efforts to reduce emissions or become net zero carbon. For example, at the end of 2019, there were just 2000 electric trucks on roads across the United States. The analysts foresee that number increasing to more than 54,000 by 2025. But the impact will not only affect the transportation industry, but also warehousing as these locations may be expected to redesign dock spaces to accommodate those level two chargers that would be utilized to recharge tractors throughout the unloading process. Retailers have also begun to move away from the traditional truck deliveries to smaller electric vans and of course, drone delivery. Many companies have been piloting drone deliveries overseas for years now. And the first consumer drone delivery was successfully executed to deliver Domino's pizzas in New Zealand, back in November of 2016. However, companies in the US have also more recently began to adopt this technology for package delivery. Several companies, including Amazon, Alphabet and UPS have been given the FDA's approval to fly drones at heights of up to 400 feet.
The FAA has also restricted the use of drones at night, unless companies add lights and they can operate only in sparsely populated areas. In other words, drone deliveries aren't likely to be utilized to service urban areas or even densely populated suburbs anytime soon. Even so, it's only a matter of time before companies begin requiring weather proof packaging to support these types of deliveries. The FAA also requires companies to have one pilot in charge of one drone. So one to one ratio. So while they're not yet self-driving, the use of drones gets us one step closer to environmental sustainability. As COVID-19 has provided many challenges to millions of people worldwide, it has also forced creative thinking and an accelerated need for the use of technology in the supply chain. As technology has further adopted the role of packaging, both product and shipping packaging will continue to evolve. So now we'll shift back over to Lisa to share some of those considerations that can help your business optimize packaging, the supply chain and your consumers.
Lisa Carlson:
Thanks Marie. While there are many variables in the e-commerce supply chain that may be outside of your direct control, packaging is one variable that you can control. Overlooking the role of packaging in your e-commerce strategy can directly impact your consumer experience and your bottom line. With online competition only one click away, the e-commerce channel can introduce a shock to brand loyalty. A recent study showed that the packaging experience influences 56% of repurchase behavior with consumers. So, in a channel with increasing competition, how can your package help you differentiate your business and win with consumers? In tackling that question, we first start with the understanding the desired consumer experience. As mentioned earlier, there are many consumer expectations that once were differentiators, but are now table stakes and packaging is no exception. Those two packaging must haves to deliver a non-negative consumer experience in today's e-commerce environment include ensuring your product and package delivers without damage and creating an easy to open package that makes the unboxing experience a frustration free moment.
To move from a neutral experience to a positive lasting consumer experience, there are three areas we see as opportunities for your package in e-commerce. The first opportunity is around delivering a meaningful, engaging consumer experience from the unboxing experience to the re boxing experience and the returns process. Brands continue to think creatively on how to minimize customer turn and grow customer loyalty across their sales channels. Too frequently time and energy are focused on the online conversion and the role of packaging in the consumer experience is overlooked. In e-commerce there's a growing understanding amongst brands around the new, distinct moment in the consumer experience of when the package delivers. This moment is one that nearly a hundred percent of e-commerce consumers experience and can be profound in the customer journey. After all, customers have already paid for the product and have been waiting expectantly for it to deliver. The consumer invites your brand and your product into their homes and in doing so, they're also inviting the package that houses your product.
This moment, driven by the package, bridges between the digital experience and the product experience. This moment can create a more comprehensive brand engagement. How brands choose to capitalize on this moment by delivering a powerful brand message before the package is opened. Others curate an unboxing experience that creates a moment that many are finding worth capturing and sharing an unboxing video online. With one in five consumers saying they have watched an unboxing video, a positive brand impression has the potential to reach far beyond a single customer engagement. Second only to free delivery, consumers desire and many times choose who to shop with based on the availability of free returns. With industry average return rates at 30% of all e-commerce sales, the consumer experience, and the returns process is one that should not be ignored by brands. The returns process establishes another moment in the customer journey.
One that exists in all sales channels, but can be unique in e-commerce should a consumer choose not to return product directly in store. Brands and retailers can better anticipate their customer needs when it comes to the entire e-commerce experience, including the returns process. Oftentimes the packaging provided to return the item is not instructive or easy to use. The experience becomes one of frustration that can have a negative halo effect on the brand while potentially adding unnecessary costs in the reverse logistics. Returnability features can be designed into your package from the start. In product categories that have higher return rates, such as the apparel industry, we see the emergence of reusable packaging, experimentation that can be positioned to not only help address the consumer experience surrounding the returns process, but also addresses the second opportunity for your package to help differentiate in a positive manner by making the package more sustainable.
Consumers are looking for purposeful brands with a commitment to achieving a sustainability vision. With a global pandemic only growing this consumer desire for sustainable packaging solutions, while we saw bans on single use plastics temporarily lifted during COVID due to hygiene considerations, there continues to be a growing restlessness amongst consumers around sustainable packaging materials. While sustainable materials can mean different things to different people, the desire for recyclable and recycled e-commerce packaging strongly resonates with consumers. On this front, I'm excited to share that just this May, despite the pandemic, Georgia Pacific opened a facility in Arizona to manufacture curbside recyclable craft padded mailers to better satisfy this market need. Sustainable packaging materials may not make sense for your brand immediately based on current functionality, accessibility or costs. That does not mean that there may not be an opportunity for you to differentiate with a sustainable mindset. Moving beyond packaging materials, consumers next associate the sustainability of the experience with the amount of excess packaging.
Consumers do not want a box that is too big for its contents. They also do not want three individual items to arrive in three different boxes. Sustainability may not be the thing that makes the customer buy something for every purchase they consider, but not being sustainable could deter a customer from buying it. While excess packaging can cause frustration, it is also consuming wasteful resources throughout the entire supply chain. Right sizing the package can help your business save money while delivering on consumer preferences, a win-win situation. The third opportunity to differentiate your package is one that was brought to the forefront with COVID-19. And that is packaging designed with hygiene considerations, given the vast unknowns with the virus and the ability to live on various services, especially at the onset of COVID-19, packaging touch points were considered and scrutinized at each node in the e-commerce supply chain, from fulfillment and logistics to the consumer and back via reverse logistics.
The consumer experience around unboxing changed dramatically with COVID-19. Some consumers quarantined e-commerce packages outside of their home for a set period before wiping down each individual package and bringing it into their home. Many businesses changed returns processing policies out of fear of whether employees should even touch packages that were returned. Demand on increased hygiene led to some single use plastic bans being temporarily lifted as some stores placed bans on bringing reusable shopping bags to reduce risk exposure. As of October 7th, 2020, the World Health Organization has studies showing that the COVID-19 virus can survive up to 72 hours on plastic and stainless steel, less than four hours on copper and less than 24 hours on cardboard. While some of the more extreme consumer behaviors have started to subside, the heightened sense of hygiene awareness among consumers and businesses is one that may persist long after a vaccine is introduced. Having a package that helps you win with consumers can help you differentiate your brand.
Building a package that is optimized for your supply chain can help you win with your bottom line. As e-commerce supply chains continue to become more agile, the demands on packaging will change leading packaging either over engineered with unnecessary costs or under engineered, exposing your products to potential damage in the process. Continually reviewing packaging solutions can be time-consuming but working with a packaging partner to optimize e-commerce packaging can have a meaningful impact on both the consumer experience as well as your bottom line. How your product is handled, sorted, transported and delivered are key variables that must be considered when optimizing your e-commerce packaging. Protecting your product remains the most important role of packaging in the high touch supply chains currently associated with e-commerce. I've mentioned earlier, this is table stakes with today's e-commerce consumers. A damaged product negatively impacts the consumer experience, sustainability and your supply chain costs.
Working with your packaging partners to design packaging that protects your products and delivers low damage incidents rate is key to making your package win with the supply chain. With industry transportation costs increasing in both middle mile and last mile, optimizing your package for transport is another key consideration to helping your package win with your supply chain. With the introduction of dimensional weighting by freight partners, as they work to optimize transport capacity, it's more important than ever to ensure your package is working for you and not against your bottom line. With the advancements in technology throughout the supply chain, there will be an increasing number of opportunities led by the availability of data to further divide the many variables and optimize around. Without a fully integrated supply chain, a company may only have a partial dataset to optimize from. Creating an ecosystem among your supply chain logistics and packaging partners could help drive towards mutually beneficial scenarios that could help you reduce your packaging costs, while optimizing carrier capacity, all while keeping your product safe.
The supply chain is changing, it's important to make sure your packaging is changing with it. At Georgia Pacific, we know that developing a packaging strategy that works seamlessly in your supply chain while delivering an on-brand experience at the lowest cost can help contribute to a winning e-commerce strategy. It will look different for each business and we are here to partner with you. We have a team of dedicated structural and graphics packaging design engineers across our network of over 30 packaging facilities in North America. Our goal is to enable our customers at the local level to cost effectively deliver to their e-commerce customers that's near and far. In closing, we thank you for your time this afternoon and welcome any additional questions you may have. If there are any questions that we do not get to during our allotted time, we can reach out to you directly following the presentation. Thank you.