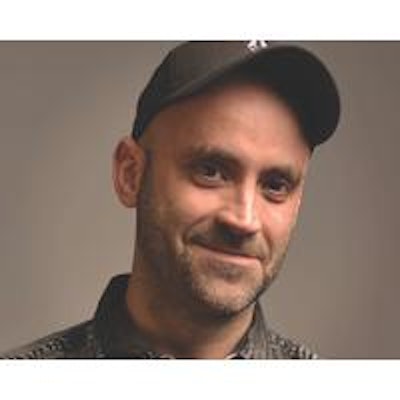 Q: A colleague recently told me he thought omnichannel meant a universal package that works everywhere. I think it means you investigate every way your product is marketed and sold, and you may end up with different packages depending on distribution. But the brand integrity must be maintained.
Recent PMMI Business Intelligence on omnichannel really focused on connectivity and automation offering transparency into the supply chain—whatever the channel.
At this stage, and I know it's a moving target, what is your definition of omnichannel?
Lindberg: We typically refer to omni-channel packaging as packaging that works across all channels, like your colleague mentioned. There are different flavors of this, though, such as minor variation or late-stage differentiation packaging. Packaging that's wholly-different is a very channel-specific approach. In either case, brand consistency is important. Omni-channel supply chain and fulfillment is more about how the supply chain and distribution is managed. Many brands are handling them as almost separate businesses currently, which is not ideal.
Q: Initial research showed the majority of CPGs were making changes to secondary packaging to try to alleviate the high returns due to damage during shipping. Now we are starting to hear about changing the primary package to BE the shipping container. Are you seeing this too? Do you have any examples of Fuseneo customers doing this?
Lindberg: For a lot of durable goods brands, this is the case. They are trying to avoid the extra labor and expense of secondary whenever possible. The Amazon certification process has definitely encouraged brands in this regard. This is not nearly as common with CPG brands.
Q. Research shows "click it and pick it" where the order is online but the customer goes to store or locker to pick it up, is growing robustly, particularly for groceries and some other "harder to ship" items. As e-commerce evolves into omnichannel are we winnowing out products or brands that just don't translate to e-commerce very well? Examples? We all know the kayak story of exorbitant shipping costs.
Lindberg: It's all about meeting the consumer where they are. I don't want to wait for shipping on my headache medicine, even for 2 hours. Or a fan the night my AC breaks. Or the tiki torches right before my party guests arrive. There will always be products that require instant collection from consumers. As far as hard-to-ship, I think you'll see brands settle into and out of e-com based on their primary consumer need, but you'll always have consumers willing to pay for convenience.
Q. There appears to be a "race to zero" (as in zero profit) for free and fast delivery. With order fulfillment speed the focus, some economies of scale are lost—fuel efficiency in the final mile, pushing fulfillment teams to exhaustion, continued stress on the organization with unachievable goals, etc. Is this business model sustainable?
Lindberg: It will definitely require transformation in this space, but it's not necessarily my area of expertise to speak to.
Q. Where are we in the balance between e-commerce (at 10-15% of total retail sales) and brick and mortar retail? IKEA Europe talking about opening urban shops with most popular items, Amazon's Whole Foods acquisition, etc.
Lindberg: I've never been a believer in the death of retail. E-com offers selection and convenience. Retail allows experiencing before buying and instant gratification. I think retail needs to transform to complement e-com. In some cases, that will mean loss of scale, but not complete disappearance.
Q. To me, the real creativity and category disruptors are the brands combining social media, interactive web experience, unboxing theater, etc. Certainly this is one flavor of omnichannel marketing. But some are just nuts and bolts "you order it, we send it." Where does this sophisticated model work best? High competition? Is it the product? The audience? Can it work everywhere? Are there other products that just don't need the flash?
Lindberg: When we walk brands through the design process, we refer to all of these things as needing to be 'appropriate'. You'll likely never see a Super Bowl ad for generic thumb tacks, just like Apple-quality packaging probably isn't appropriate for ant traps. Who is my brand? Who is my consumer? Where are they at on the journey with my brand? What is the price point? What is the role of my packaging? These are just a few of the questions we ask when helping brands shape the ecosystem around their product.
Read more Brent Lindberg on Packaging World here.
Check out International Safe Transit Association package testing, standards, membership here, and the Omnichannel Packaging Stratagies Conference here.
Register for PACK EXPO Las Vegas, Sept 23-25 and see packaging material and machinery innovations for successful e-commerce programs.