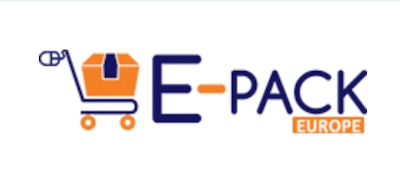 Even industry experts can get it wrong. Audience members participating in a live poll predicted the CAGR for e-commerce to reach 22% here in Germany through 2023.
The actual number is closer to 12%, although China will grow at the 22% rate.
In Europe, as in much of the developed world, top e-commerce products include clothing and sporting goods, media and computer software and travel and holiday accommodations.
The average on-line buy ranges between 100 and 400 Euros.
Amazon is leading in Europe with 33% of all on-line transactions followed by Argos and Bonprix.
Voice activated personal assistants like Alexa and Echo are impacting consumer on-line shopping behavior.
Distrust from consumers is at an all-time high? Is the product a genuine or a fake? Who am I really purchasing from? Is my credit card information secure?
Consumers are turning to video to learn more about a product. Forty percent of Youtube users search for a product or brand on-line, and 76% of brands polled report looking into embedded videos as part of their on-line strategy.
48% of shoppers spend more when the experience is personalized.
92% of consumers use reviews to make on-line decisions, trusting their fellow shoppers' opinions as being more reliable than a seller's information.
The "theater" of opening the box has never been more important.
The U.S., U.K and Japan are top markets where mobile and voice activated purchases outweigh use of home computers, but other countries are catching up.
Smart and Intelligent packaging (SIP) such as QR codes, sensors, printed electronics, even augmented reality, can bring a lot to the e-commerce equation, but adoption is slow.
Brands and retailers are reluctant to embrace SIP driven by a fierce protection of their brand's reputation.
SIP can drive sales, but the business case has to be clear. Consumers are not going to demand something they have no experience with, and CPGs and retailers prefer incremental change rather than big, revolutionary leaps.
"Consumers don't know what they don't know," says Sukky Jassi of The Retail Institute in at Leeds Beckett University. "And brands need to focus on the benefits SIP brings to the table, not the technology involved."
Brands cannot introduce SIP without the retailers buying in.
Damage rates are increasing in Europe for e-commerce deliveries. No one understands exactly where in the supply chain the damage is occurring, and various stakeholders point fingers at each other. But most suspect the last mile is where most damage is taking place.
Make plans to attend PACK EXPO Las Vegas this September to find the latest in e-commerce product protection solutions.
Find other Smithers-Pira conferences here.