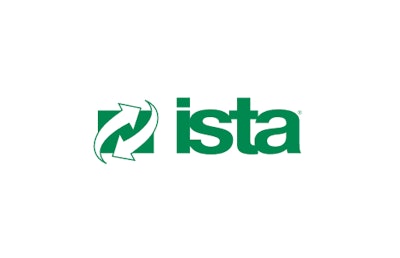 Selling a $250 kayak on-line and paying UPS a $600 charge for oversized items is not a sustainable business model. Grills, treadmills, land and garden equipment, golf clubs, shelving units, wedding dresses, fireplace pokers, and many more products are often shipped outside the Amazon, UPS or other 3PL supply chain.
"We call this "Chuck in his truck," says Nancy Matchey, VP Packaging Optimization at Chainlytics. Matchey's remarks came at the Omni-Channel Packaging Strategies Conference in Charlotte, NC October 3-4. The conference was hosted by International Safe Transit Association (ISTA) and sponsored by PCA, Packaging Corporation of America.
Like most other delivery-to-consumer supply chains, big and bulky items suffer from poor transportation infrastructure and high cost in labor and time to deliver one item. Labels such as toxic, perishable, fragile or flammable offer even more complexity. Incorrect addresses, no one there to accept package, remote or cramped locations, cancelled and returned orders introduce more chances for large items to be mishandled and damaged.
Companies getting it right? Furniture and appliance delivery.
According to Matchey, CPG's are adding more packaging, incurring increased product damage, losing profit margins to retain market share, and searching for solution partners. Matchey talks about a future where etailers partner with capable suppliers of handling and delivery including developing standards and issuing certifications.
Matchey suggested steps for developing your supply chain strategy:
DECIDE: How far do we want to own safe transport of our products
DEFINE: Your final mile or miles
UNDERSTAND: Your last mile experiences first hand
PARTICIPATE: In the process with ride-a-longs
TALK: With your sales, marketing and etailer asscoiates and drive standards
WORK: With your etailers to make sure their websites communicate the details required for successful consumer experience.
Scott'sMiracle-Gro's Paul Havlovitz presented a case study for e-commerce with a spreader for grass seed, fertilizer, etc. In the store, three are stacked into a nice display and this format was very successful in a big box retail environment. Breaking them down for individual shipment proved to be a problem resulting in a lot of damage and returns.
The spreader itself became the focus of the team, and they figured out a way to add a few small assembly steps (less than ten minutes) that resulted in a way more compact, better protected product shipment using 30% less corrugated. This is more than putting a band-aid on the current retail product packaging, it involved reconfiguring the product itself for successful e-commerce delivery.
And ultimately, there is no harm in examining certain products and saying they do not belong in the e-commerce supply chain
For more information on ISTA's Omni-Channel Packaging Strategies Conference, click here.