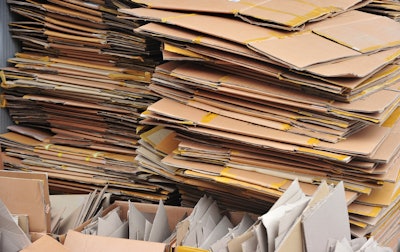 Kim Overstreet reported in January 2021 that the pandemic has pushed e-commerce into overdrive, boosting the demand for corrugated shipping boxes while also slowing down recycling efforts and supply chains, creating a potential problem (or a great opportunity) for the corrugated industry.
Many households have increased online shopping during the last year, boosted by stay-at-home orders and safety concerns related to brick-and-mortar shopping during the pandemic. This push has increased demand for corrugated shipping boxes – up 9% from March 2019 to March 2020, according to the Fibre Box Association, with increased year-over-year gains in June, July, September and October. The holidays expected to see even more e-commerce sales (eMarketer anticipated US retail e-commerce sales would jump 35.8% to $190.47 billion over the holiday season), and a Smithers report states that the corrugated market will reach $300 billion by 2023.
On the downside, the pandemic has negatively affected the recycling industry, with organizations such as The Recycling Association and Cepi warning that interruptions in recycling systems could cause a shortage of raw materials in the supply chain. In a letter to the EPA in June of 2020, the Solid Waste Association of North America (SWANA) laid out factors currently affecting the industry...