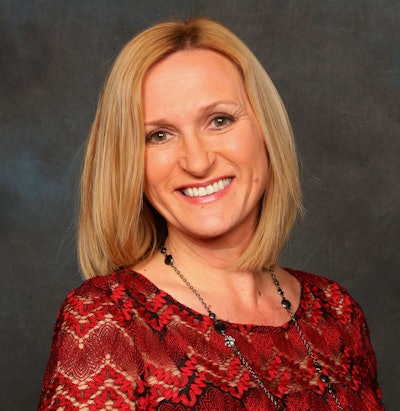 As I reported at the 2016 CPA Annual Meeting on February 26, the CPA is thriving. We are on track, again, to finish our fiscal year with double digit growth in membership. And our financial position has never been stronger.
The success of the Association is a direct result of the participation and leadership put forth by people in this industry who choose to make a difference. The CPA and the industry lost two very valuable contributors recently. Chuck Miller, a 30+ year employee of Do-It Corporation, passed away unexpectedly on February 3. Chuck was recently voted in as a Director of the CPA Board and led the CPA Annual Meeting Committee to several successful meetings, including the 2016 Annual Meeting held at the Red Rock Resort in Las Vegas just this past February. The meeting drew an unprecedented 45 newcomers. The robust agenda put together by Chuck and his committee was outstanding, bringing together all levels of the supply chain for a truly educational experience.
Tom Bacon, President of Aaron Thomas Company and founding member of the Contract Packaging Association, lost his 11-year battle with cancer on February 15. Tom sat on the Board of the CPA and has served the association in an unwavering capacity. The Contract Packaging Association awarded Tom its first Lifetime Achievement Award on February 26 at the 2016 CPA Annual Meeting. Tom's sons Aerick Bacon, Aaron Bacon; and grandson, Tom Bacon, were present to receive the award on behalf of Tom. Tom was a true pioneer in the industry. He will be missed.
The somber tone that comes from the untimely death of these two fantastic individuals quickly turns to that of pride and gratitude when you consider the current state of the CPA and the industry.
The contract packaging industry continues to grow. Collaboration up and down the supply chain has never been more prevalent. Forums such as that of the Contract Packaging Association and the CPA Annual Meeting, of which both Tom and Chuck influenced, have paved way for that collaboration, which, in turn, has positively affected the industry on the whole. The Association continues to create paths in all areas of development for member companies as well as the organizations — brand owners large and small —that they serve. I invite CPA members to tap into YOUR association and take advantage of this valuable peer group. To non-members of the CPA: I would ask that you explore membership and find out how the Contract Packaging Association can help you and your company maneuver the seasons of the contract packaging industry.