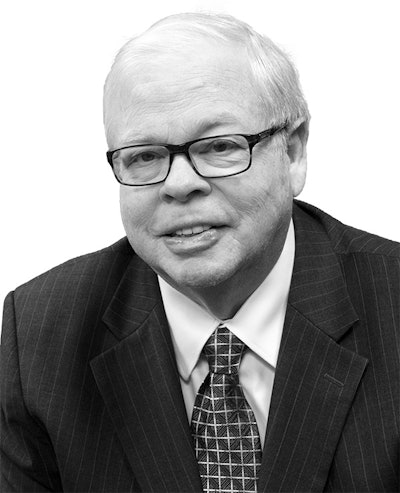 After an 11-year battle with cancer, Tom Bacon, born in 1948, passed away on Tuesday, February 16, at 2:30 a.m. Mr. Bacon founded Aaron Thomas company in 1973, and led its growth to become a leading multi-site warehouse club-store and promotional contract packager.
"We will miss him, but are looking towards a bright future," the company announced. It added, "Tom was aware his time was limited and took the opportunity to prepare and train his sons, Aaron and Aerick, to pass on his legacy to the next generation. We want to assure you that the same people who have been handling your accounts in the past are still here to offer you the same quality, support, and service you are accustomed to receiving from the Aaron Thomas Company."
Tom's impact in the industry extended to his role as a founding member of the Contract Packaging Association, and active leader to the present. Often referred to as the "Godfather of Contract Packaging," he became the CPA's first inductee to the CPA Hall of Fame in 2006. The CPA announced that his "influence as a businessman and a friend has left a forever mark on an entire industry. It is through the people he touched and his family that his legacy will live on."

His easy demeanor and continued dedication to his business was evident in a Personal Best Q&A profile, How to land the Big Ones, published by Contract Packaging magazine in the summer of 2015. In it, he told the story of how, upon his return from the Vietnam war, he entered the business world and founded Aaron Thomas. Asked when, or if, he would ever retire, he replied: "I have slowed down a little bit; I'm still coming to work most every day. But when I want to travel, I travel. When I want to go fishing, I go fishing."
Tom is survived by his wife, Linda; two sons, Aaron and Aerick; and multiple grandchildren.
Companies in this article