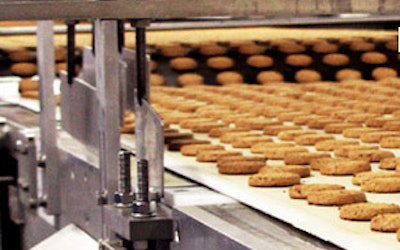 Rich Scalise, food industry veteran and CEO of
Hearthside Food Solutions
joined forces with David Finch, CEO of co-packer Ryt-Way Industries in mid-2013 when private equity investment form
Wind Point Partners
, Chicago, merged these two companies to form a larger Hearthside Foods and lay claim to it being the largest independent bakery and contract food manufacturer in North America. Now, Wind Point is selling Hearthside to Goldman Sachs and Vestar Capital, according to a March announcement.
Hearthside, based in Downers Grove, Ill., is a contract manufacturer and packager of grain-based snacks and other foods. Under Wind Point ownership for the last five years, the company more than tripled in size, broadened its product capabilities, expanded to 20 facilities in eight states and developed new customer relationships with high-growth and leading consumer brands. "Wind Point has been an involved and supportive partner throughout," said Rich Scalise, whose previous experience includes top executive roles at Ralcorp Holdings' Frozen Bakery Products division and ConAgra's Refrigerated Foods Division. In that time, Hearthside completed four acquisitions to create the leading contract food manufacturer in North America with over $1 billion in sales.
"Rich executed on the plan to create value that we established at the outset of the investment," noted Mark Burgett, a managing director at Wind Point.
Barclays served as exclusive financial advisor to Wind Point Partners and Hearthside Food Solutions; DLA Piper acted as the legal advisor to Wind Point Partners; KPMG LLP provided accounting services in connection with the transaction.
Companies in this article