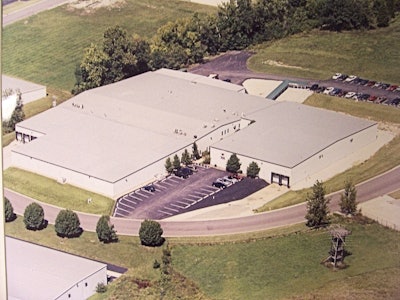 Pharma Tech Industries (PTI), reportedly the largest powdered pharmaceutical contract manufacturer and packager of powder products in the world, announced plans to expand its production facility in Union, MO. The multi-million-dollar investment will add approximately 60,000 sq ft of manufacturing space to PTI's operations in Union, bringing its total area to 160,000 square feet. Pharma Tech Industries also has a 270,000-square-foot facility in Royston, Georgia.
The new space will be used primarily for the production of ingestible powders, and will include a dedicated, steile cleanroom meeting ISO 8/Class 8 standards. The project is scheduled to be completed in March of 2014.
The expansion follows a separate upgrade at PTI's Royston, GA, headquarters, a new, recently completed analytical laboratory to broaden on-site testing. The new lab is set-up to test both prescription and over-the-counter drugs. Equipment includes High Pressure Liquid Chromatography (HPLC) for Assay/Impurity profiles of liquids and powders; Quantitative/Qualitative Fourier Transform Infrared (FTIR) Spectroscopy; Particle Size Analysis of powders by Laser Diffraction; and Gas Chromatography (GC) analysis.
"Our latest expansion and upgrade projects reflect not only an increase in the volume of overall business, but in the variety of manufacturing services that Pharma Tech Industries can offer to customers," said Tee Noland, Chairman of Pharma Tech Industries.
PTI has been in bsuiness for more than 40 years. The company currently serves more 12 clients, and produces over 300 SKUs of powders, effervescent and solid dose products, as well as cotton swabs and injection molded components.
Photos, above, show the new 60,000 sq ft expansion in Union, MO; and the recently completed analytical laboratory at PTI's Royston, GA headquarters.
Companies in this article