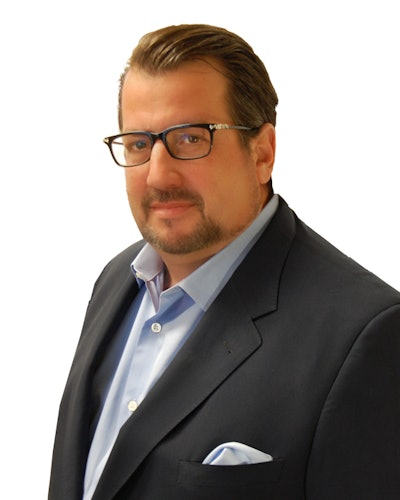 The acquisition combines Market Resource Packaging's 20-plus years of successful customer service with the proven industry expertise of the IAM Acquisition team, led by former Wilpak founder Eric Wilhelm.
"Market Resource Packaging has a long history of delivering innovative solutions to some of the largest, most respected companies in the world and the completion of this acquisition represents our team's combined commitment to our customers," said Eric Wilhelm, IAM Chairman and Chief Executive Officer of Market Resource Packaging. "Our goal is to further enhance the solid platform that Market Resource Packaging has established by introducing additional resources, proven processes and a solid approach to business intelligence that will further enhance our customers' ability to drive revenue."
Market Resource Packaging offers customers in consumer goods, pharmaceutical, health & beauty aid, food, electronics and automotive a high-volume, time-sensitive solution that includes design, manufacturing, packaging, warehousing and distribution. The company relies on four strategic locations throughout the United States, as well as a number of client-embedded operations to successfully tailor the delivery of these services to the specific needs of individual customers.
"Our customers trust us with their most complex and critical packaging initiatives. We define this ability to increase our customers' logistical and operational efficiency while significantly reducing their total packaging costs as a 'Simply Perfect' solution," said Joe Jaruszewski, President and Cofounder of Market Resource Packaging. "The completion of this acquisition is a significant milestone in Market Resource Packaging's continued development, but it is just the first in a number of exciting announcements in the coming weeks that will further illuminate our commitment to delivering these 'Simply Perfect' solutions to our customers."
In 1994, Wilhelm founded Wilpak, Inc., a Contract Packaging company headquartered in Atlanta, GA. Over the next twelve years, Wihelm grew revenue and profits consistently, with more than 600 employees and one million sq. ft. of manufacturing and logistics space. In 2006, Wilhelm merged Wilpak with The Jacobson Companies to create JacobsonWilpak, a fully integrated supply chain solution, which was ultimately absorbed by the Jacobson Companies in 2007.
Companies in this article