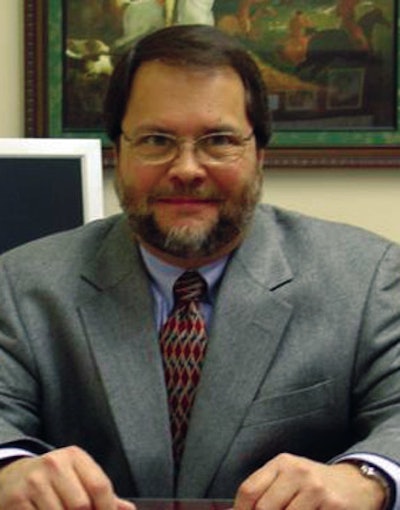 For a Web site to be successful in any marketplace, it should be more than an electronic brochure that merely touts an organization's products or services. A successful Web site is really a tool—one that is not only user-friendly but one that is interactive and robust, while providing substantial information to its users.
These elements—and more—were key considerations in developing the Contract Packaging Association's Web site, www.contractpackaging.org.
While the home page briefly describes the organization and its mission—"To serve the growth of member companies by assisting in the establishment of productive links between buyers and member companies and by providing educational opportunities for member companies' executives to improve the efficiency and productivity of their operations"—the Web site brings the association's mission to life in three important ways:
• It serves its members by keeping them up-to-date about events and news that is important to their business
• It provides an indispensable resource for those needing contract packaging services
• It connects those needing packaging services with member companies who provide these services
Online window to the association
As a resource, visitors to the site can access information about the association, including benefits of membership, standards of conduct expected from members, and a listing of current association officers with their e-mail addresses.
There is a link to membership application forms, which can be filled out online, submitted, and processed quickly. The site also includes options for volunteering with the association, industry links, and industry-related news and events.
Finding a contract packager
One of the key links on www.contractpackaging.org, and one that encourages users to come back to the site regularly, is "Find a Contract Packager." This link allows site users who require specific packaging needs for their products to search the association's membership database for contract packaging companies.
A search begins with users choosing the field or fields that correspond to their particular packaging project. Fields include Company Location, Packaging Processes and Services, Types of Containers Filled, and Types of Products Handled. Users can choose up to three fields. Once they do so, a new Web page opens, with each field containing a drop-down list of keywords related to the field.
For example, if you're looking for contract packagers in a certain part of the United States or Canada, the Company Locations field includes a drop-down list of all U.S. states and/or Canadian territories. Choose California, for example, and a list of all contract packaging member companies in California pops up on a new screen. Each listing includes a link to more company information, including address, phone number, fax, e-mail, and a direct link to the company's Web site.
Searching becomes more powerful when you select multiple keywords within each chosen field. A robust search example would be finding contract packagers that specialize in filling plastic or glass bottles with liquid beverages in states found in the Midwest. Once this information is selected and submitted, a new page opens, listing all contract packaging member companies that meet these criteria.
Requesting information—connecting people
While finding contract-packaging companies is an important first step, the next task involves actual contact with a member company. This is where www.contractpackaging.org shows its muscle.
The "Request for Quote (RFQ)" link gives anyone needing a contract packager the opportunity to request information about a member company's services. These include packaging capabilities and costs.
The RFQ is an online form the user fills out, providing contact information, e-mail address, and phone number. The form also calls for a short project description, product type, packaging services needed, order size, and any restrictions that may be placed on the project. After completing the form, users click a "submit" button and the form is forwarded, via e-mail, to all member companies accepting RFQs. Member companies then examine the request, make direct contact who the person who made the inquiry, and present their packaging services and capabilities.
Because www.contractpackaging.org is a dynamic communications tool, updates, new features and technological advances are continuous. Users and members alike benefit from using the association's Web site as the instrument it was designed to be—one that provides up-to-date information while connecting those who need contract packaging services with the member companies that can help move projects successfully forward.
Association's 2006 annual meeting set
The Contract Packaging Association's annual meeting will be held April 7-11, 2006, at the JW Marriott Orlando, Grande Lakes Resort in Orlando, FL. One look at www.grandelakes.com will provide plenty of motivation to attend.
The business portion of the program is currently in development and is tentatively set to include the contract packager's role in FDA's tightening controls on beauty care products and cosmetics. Another session will explore the Customs Trade Partnership Against Terrorism.
New officers and directors named
The Contract Packaging Association has selected new officers. Each will serve a two-year term from July 1, 2005 to June 30, 2007. New officers are:
John Mazelin—Past President
Jim Ellis —President
Eric Wilhelm—Vice President
John Riley—Treasurer
Stan Zelesnik—Secretary
New directors for the period of July 1, 2005 to June 30, 2006 (one-year term) are:
Jeffrey Hayzlett
Sean McKeon
If you are interested in serving on a committee, contact the association office at 630/544-5053 or e-mail szelesnik@contractpackaging.org. Or visit www.contractpackaging.org.
New bylaws reflect changes
The association's board of directors has shed existing bylaws in favor of new ones to reflect both the change and growth of its membership. Changes include an increase of three directors. Every officer and director will chair a committee.
The bylaws also call for the establishment of an "associate member" category. It will include companies that supply, service, or otherwise work with contract packaging members. Associate members will be represented on the board and will vote on matters before the board. Other associate members will elect the individual who will fill this position.
Legal counsel secured for association
An agreement has been entered between the association and Eric F. Greenberg, PC. Greenberg has been retained to provide legal services for the association. [CP]
Companies in this article
Videos from Universal Labeling Systems, Inc.