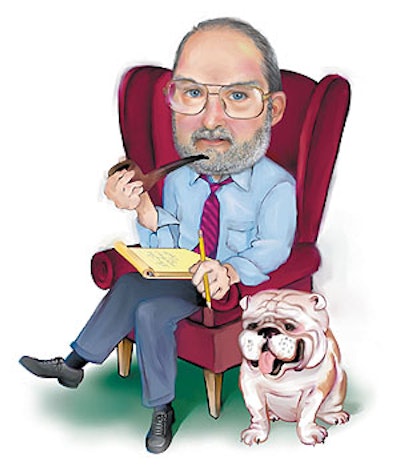 As you can imagine, in researching and reporting the stories for Packaging World each month, our editors talk with a variety of professionals in the companies we cover. Some of these people are in management, others in marketing, production, research, purchasing, engineering, warehousing, and maintenance. We hear lots of different comments about the reasons behind their selections of packaging designs and materials, even equipment. More often than we'd like, these people admit they rely on suppliers to suggest options, which they rubber-stamp.
However, we're happy to report that many of the technically qualified people we interview are very knowledgeable about the selections and the alternatives. These packaging people understand the levels of protection and merchandising that are offered by various materials options. They make recommendations which are often backed up by the results of extensive package testing.
Now we also understand the real world and recognize that companies have to make trade-offs. Yes, a certain level of potential damage or package abuse may have to be tolerated in order for a company to use packaging that makes the most sense for the majority of its customers. That's simply the exercise of good business judgment.
We occasionally scratch our heads, however when we hear about those companies that have created packaging performance data but, in the final analysis, simply search for the most economical packaging. In the last couple of years, we've heard more and more from buyers who focus on "cost reductions" rather than on the most economical package that meets the specifications.
Much of this "cost reduction" focus seems to emanate from the purchasing department at many companies. This past fall, we heard or read reports on comments of purchasing executives who were not at all bashful about saying that cost reductions almost exclusively drive their selections. And often it appears to be a more compelling requirement than the performance specifications that are sometimes sacrificed.
A couple of years ago, when times and budgets were more robust, it appeared that many packaging decisions were made by the company marketing people. Then, we worried that company packaging recommendations were being overridden by the staff entrusted with keeping primary customers satisfied.
That created what might be called a "tension" between marketing departments and those in packaging and production. Often, that tension developed when companies sought to create more package variety than could be readily accommodated by the packaging lines in place. Ergo, the demand for more flexible equipment—and the use of more repackagers and contract packagers to create special packs.
As palpable as this marketing vs packaging tension could be, it was fairly easy to argue that it often served the company and its customers well—which, I guess, is the same argument that now can be made in the struggle between packaging and purchasing. We continue to hear from packaging professionals who complain that their input is disregarded when push comes to shove in the selection of products or vendors at their companies.
In the difficult economic times many companies have been experiencing, this type of decision may be the easiest to make. But, for the longer term, it minimizes the expertise of highly trained and responsible technicians, who see their contributions overlooked. It also sends a bad message to vendors that have worked with the packaging people to develop the specifications when the "corners" of the spec are cut in the final purchasing decision.
Although it's unrealistic to expect companies to overlook money-saving alternatives, it may signal the time to make major modifications in the parameters used to create the original packaging specifications.
See an archive of Arnie Orloski's Pipeline columns at www.packworld.com/pipeline.
Arnie can be reached at orloski@packworld.com