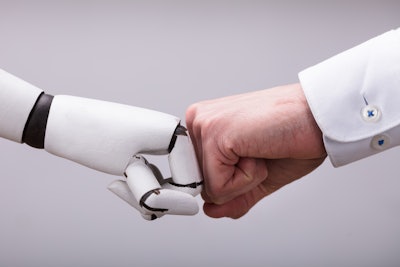 CPA Awards Over $6,500 in Scholarships
The Contract Packaging Association is proud to announce the three award winners of its annual scholarship program. The recipient of CPA's Technical Scholarship is Robert Gladwell, a native of Novi, MI, and a student at Michigan State's School of Packaging. The Tom Bacon Scholarship recipients are Joseph Hintz, who began attending Purdue University in fall 2018, and Kelsey Bekermeier, a senior at the University of Missouri. Find out more about scholarships at the website, under the "Educational Resources" tab.
A new partnership
On July 1, CPA entered into a strategic partnership with PMMI, The Association for Packaging and Processing Technologies. As a CPA member, you can now take advantage of these PMMI resources:
· PMMI Business Intelligence Library
· Risk Assessment & Certified Trainer Workshops
· OpX Leadership Network In-Person Workshops
· e-Learning Courses
· CareerLink Live at PMMI Trade Shows
Find out more at the website.
Need to understand collaborative robots?
Then you need to check out CPA's on-demand webinar, "Rise of the Planet of the CoBots." Subject matter experts from Yaskawa/Motoman present an overview of this complex subject. Learn how the deployment of collaborative robots on the manufacturing floor—and how having them side-by-side with human operators—makes them a key factor in handling daily challenges.
This webinar discusses the trends driving investments in manufacturing automation, such as keeping up with demand, worker safety, reducing operating costs, loss of labor, preventing waste, new product processing, packaging reduction, and new package designs. The webinar also reviews the five most significant improvements that automation will achieve: run multiple sizes, reduce labor, efficient, shorter runs, minimize changeover time, and measure line efficiency to maximize uptime.
To view/listen to the webinar, as well as other on-demand webinars, visit the website and look for the "Educational Resources" tab.
New State of the Industry Report available
CPA's latest State of the Industry report expands on 2017 research, forecasts further into the industry's future, and provides valuable insights for anyone involved in contract packaging. Based on a 100-question interview of 120 CEOs and senior industry executives, the report also combines separate primary and secondary research. Access the latest report here.
Highlights from annual summit: Evolution of Excellence
CPA, Frain Integration, and Sonoco once again convened a day-long industry summit on Sept. 12 that brought together brand owners, suppliers, and contract packagers to discuss challenges and opportunities in an increasingly divergent marketplace.
The summit offered a unique opportunity to analyze the Evolution of Excellence, covering topics including volatility in consumers' tastes, trends, and products; hyper-competition and stakeholder demands; and shared assets and integrated supply chains. The opening keynoter was Jeff Kaiden, CEO of a 3PL company called Capacity LLC. A major theme of his remarks was that Consumer Packaged Goods companies should redouble their efforts where selling through e-commerce is concerned. But he urged CPGs to look seriously and creatively at taking a more direct-to-consumer path than the one many have taken so far, which is simply to reach e-commerce customers through Amazon.
Registration open and agenda available for CPA's Annual Meeting
The program and registration information for the CPA Annual Meeting, taking place Feb. 20-23 in Tampa, FL, are now available. Check out our dynamic speakers and thought-provoking panel discussions. This popular event provides attendees with deep insight into how relationships, regulatory compliance, technology, marketing, and education can all come together to positively impact your bottom line. To register, visit the website and go to the "Events" tab.
Request for Quote tool
CPGs, are you in need of superior contract packaging services?To learn more about the CPA's free Request for Quotetool that connects you directly to those CPA members most qualified to respond to your request, visit the website and look under the "Member Directory" tab.