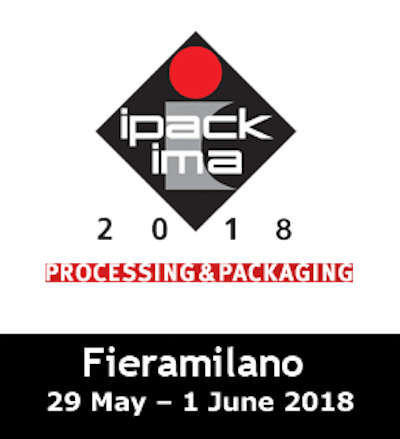 CPA began working with IPACK-IMA at PMMI'S PACK EXPO International in 2014. In 2015, CPA sent a delegation to the IPACK-IMA exhibition to investigate synergies and opportunities for both organizations to expand their global exposure. CPA plans to attend the next exhibition--hosted every three years in Milan, Italy--taking place May 29 through June 1, 2018.
"These strategic opportunities [like working with IPACK-IMA] allow Italian manufacturers to tap into the entrepreneurial drive of CPA members with the joint vision of global synergy," CPA Executive Director John Mazelin said. According to CPA Member Communications Director Nikki Johnson, this partnership provides a tactical opportunity to supply resources on a scalable range, from local entry to nationwide coverage.
"The Contract Packaging Association represents an increasingly important sector in the packaging industry," says Riccardo Cavanna, President, Ipack Ima srl. "We are especially pleased with the partnership of this American association to be continued on the occasion of IPACK-IMA 2018, a strategic platform for their members for high-level technological update and new business development."
CPA is the national, not-for-profit trade organization for the contract packaging industry. CPA was formed in July 1992, for contract packaging firms and those businesses related to them in order to promote the growth and welfare of member firms. Its members are the nation's leading contract packagers as well as suppliers to the industry, performing all packaging functions: from the glamorous to the hazardous and the simplest to the most complex. CPA members offer these packaging services to an extremely wide variety of consumer goods companies and brand owners.
For more information about CPA, visit www.contractpackaging.org, and to learn more about IPACK-IMA, visit ipackima@ipackima.it
Companies in this article