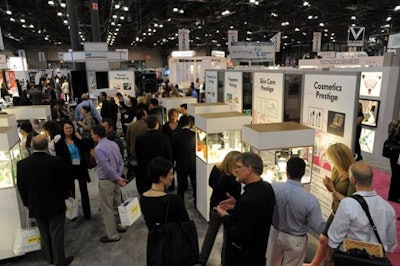 This year's event, which will be held earlier in the year instead of the fall events of the past few years, will provide scores of exhibitors and conference sessions that will attract not only those who pack for other companies in the health and beauty segment, but also many brand, marketing, and contract manufacturing and packaging managers from consumer packaged goods companies across the beauty industry. About 10% of the registered exhibitors as of February offer private-label/contract packaging services.
A focal point of HBA Global Expo is the three-day conference program, and the speaker roster is being formulated. Of interest to the contract packaging industry will be the sessions "Marketing Innovations," "Branding and Design: Leveraging the Marketing Potential of Packaging," "Keeping Ahead of the Curve," "The Changing World of Beauty Distribution," "Accelerating Growth Through Strategic Partnerships," and "Launching a Successful Green Product."
Other session topics will include organics, package design, skin care, global distribution, and technical advancements.
The agenda will feature full programs covering the marketing and technical side of the packaging business, and a two-day Green Conference will explore sustainability issues, the business side of green, and marketing a green brand.
Beyond that, a Global Perspectives Conference will delve into the best methods for forming global partnerships and taking products internationally.
For the first time, HBA Global Expo will be part of the U.S. Department of Commerce's International Buyer Program.
Check back often at www.hbaexpo.com to view an updated conference agenda and view a complete listing of exhibitors. Contract Packaging readers can use the priority code PCPME when registering to receive a free exhibits pass to the show.