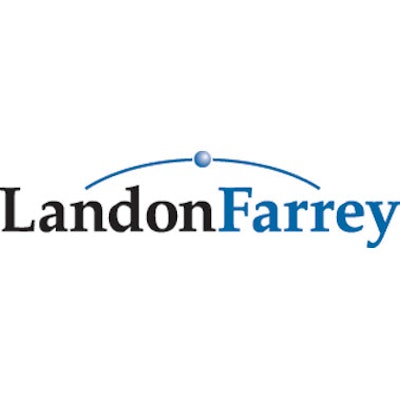 Landon, Farrey & Associates (LFA) has been selected by Brazil Trade shows (BTS) as its exclusive representative in the U.S.
LFA will help increase participation by U.S. companies in BTS's South America shows and magazines, including: FISPAL Tecnologia, FISPAL Food Service, FISPAL Bahia, TecnoCarne, TecnoSorvetes, MercoAgro, ForMobile, Revista Nacional da Carne, and Revista Leite e Derivados.
FISPAL Tecnologia is one of the largest global trade shows, and is held annually in Latin America. The show focuses on packaging technologies and innovations, as well as food and beverage processing and logistics.
As the BTS representative in the U.S., LFA will help packaging suppliers (machinery, materials, and services) to enter the global marketplace with a variety of services. These services include exhibit preparation, translation, export assistance, and help finding local representation.
"Brazil is currently undergoing an economic boom and is fast becoming one of the world's largest economies," says Patrick Farrey, principal at Landon, Farrey & Associates. "As the packaging business becomes more and more global, our goal in working with BTS is to help those in the packaging business gain a strong foothold in this emerging market through highly attended shows like FISPAL. Our objective is to create a connection between U.S. packaging professionals and exhibitors and attendees from around the world, and to help them grow their businesses internationally."
BTS also produces specialized products, including magazines, conferences, and online media that communicate directly to the Latin America food and beverage industries.
LFA is a Naperville, IL-based association management company that provides the executive director and management teams for trade associations and institutes. Associations managed by LFA include the Institute of Packaging Professionals (IoPP), Contract Packaging Association, National Association of Container Distributors, Business Marketing Association, and Chicago Advertising Federation. LFA also specializes in managing and developing technical and nontechnical trade conferences, including HealthPack and the IoPP Packaging & Leadership Conference (formerly the Packaging Summit).