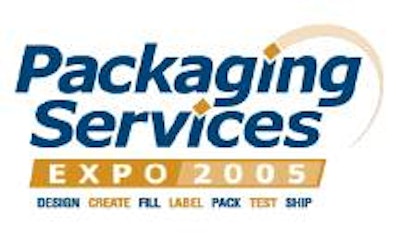 The conference and expo was sponsored by Packaging World and Contract Packaging magazines, as well as the Contract Packaging Association and the International Safe Transit Association. PSE addressed issues that packagers and retailers experience looking for packaging services partners.
More than 100 of the industry's leaders in co-packing and packaging services exhibited at PSE. Bruce Brandel of Visual Pak said of the expo, "When PSE approached me a year ago about getting a hundred [contract packaging companies] together for a show and conference, I said that this would be interesting. I want to complement them on their professionalism in executing a very successful event."
Attendees from leading consumer packaged goods companies expressed enthusiasm about having their own marketplace to shop service providers.
"I personally thought this was a great show," said Tom Youkilis, group purchasing manager for Procter & Gamble. "As we continue to use third-party manufacturing [and packaging] more and more, we will want to see a healthy industry able to meet our needs. I am already looking forward to next year. As I meet with my suppliers and potential suppliers, I will be directing them to consider next year's event."
The next Packaging Services Expo will take place on May 16-18, 2006, at the Donald E. Stephens Convention Center in Rosemont, IL.
Companies in this article
Videos from Universal Labeling Systems, Inc.